TradeVine entertainment news highlights for week ending June 28th 2013 with Christie Philips
THE PURPOSE OF THE TRADEVINE IS TO ENCOURAGE THE ENTERTAINMENT INDUSTRY TO READ THEIR TRADES: VARIETY, HOLLYWOOD REPORTER, BACK STAGE, ETC. ENJOY LEARNING ABOUT YOUR INDUSTRY.
EACH FRIDAY, THE TRADEVINE SEEKS OUT A FEW OF THE INFORMATIVE TRADE ARTICLES YOU MAY HAVE MISSED. VISIT THE TRADE, ITSELF, FOR THE ENTIRE ARTICLE.
Hi everybody, I'm Christie Philips of the Actors Reporter and welcome to the TradeVine. Our goal at the TradeVine is to help you stay informed and to keep up with some of the entertainment news you may have missed in the Trades, such as The Hollywood Reporter, Variety, and Backstage.
Back Stage, posted May 30th – The Inside Job Q/A with The Hollywood Fringe Fest Founder Ben Hill, by Melinda Loewenstein.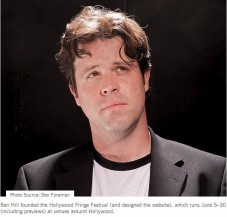 Ben Hill founded the Hollywood Fringe Festival, which runs June 5th–30th at venues around Hollywood. Visits to Edinburgh and various fringe festivals around the United States enforced what a beacon they could be for any city as far as the arts are concerned. Hollywood is a great location for a fest. The festival tries to give everybody the tools to work together and to promote themselves. They have multiple workshops that will help you learn "this is what I need to know; this is what I need; this is how I market my show; this is how to budget." Check out Actors Reporter Red Carpet coverage of the Hollywood Film Festival at Actors Reporter.
Hollywood Reporter, June 25th – Emmys: Kurt Warner on Leading a Different Kind of Reality Show, by Philiana Ng.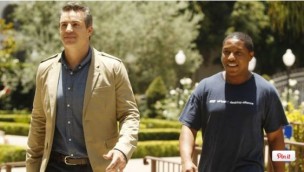 Reality shows are still on top. For Kurt Warner, taking the hosting job on USA's The Moment was a welcome challenge. After all, the reality series which focused on second chances was exactly what he had gone through years prior. The former NFL quarterback had gone from bagging groceries to being named Super Bowl MVP. The Moment offers nine individuals the opportunity to relive their passions and the chance to fulfill their dream careers. Warner, who snagged a nomination for best reality host at the Critics' Choice Television Awards, is well aware of the challenges of gathering viewers for a reality show that doesn't rely on chaos and unruly antics. He says one of the hardest things is to get an audience to watch a reality show that has a positive premise.
Variety, June 24th – Internships Put Film-School Skills to the Test, by Peter Debruge.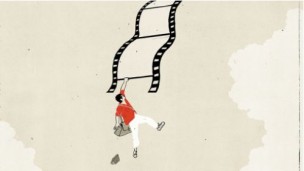 Scoring a summer internship assisting the snake wrangler on the New Orleans set of Fox's The Maze Runner might not be how student Jimmie Bullis dreamed of breaking into the biz. The gig marks an increasingly rare shot in an industry suddenly jittery about internships. In recent years, production internships have been just as tough to land for students in film programs operating in the heart of the biz, such as UCLA and USC, as they are for out-of-staters. Insurance liability and the fact that unions dictate who can handle which roles on-set are a factor. Interns from Atlanta Metropolitan and Atlanta Technical Colleges employed by Screen Gems Studios in Atlanta, which has hosted three seasons of USA Network's "Necessary Roughness," aren't attached to a particular show, but they do manage to get production experience. Interns get a chance to work with the department heads. So while studio gigs sound glamorous, the reality is big productions don't necessarily provide interns with the best learning experience.
I'm your host Christie Philips. Thank you for watching. Please send any questions or comments to TradeVine@ActorsReporter.com And, remember, you heard it through the TradeVine.