TradeVine entertainment news highlights for week ending July 5th 2013 with Brett Walkow
THE PURPOSE OF THE TRADEVINE IS TO ENCOURAGE THE ENTERTAINMENT INDUSTRY TO READ THEIR TRADES: VARIETY, HOLLYWOOD REPORTER, BACK STAGE, ETC. ENJOY LEARNING ABOUT YOUR INDUSTRY.
EACH FRIDAY, THE TRADEVINE SEEKS OUT A FEW OF THE INFORMATIVE TRADE ARTICLES YOU MAY HAVE MISSED. VISIT THE TRADE, ITSELF, FOR THE ENTIRE ARTICLE.
Hi everybody, I'm Brett Walkow of the Actors Reporter and welcome to the TradeVine. Our goal at the TradeVine is to help you stay informed and to keep up with some of the entertainment news you may have missed in the Trades, such as The Hollywood Reporter, Variety, and Backstage.
Back Stage, July 2nd – How to Expand Your Network as an Actor, by Jackie Apodaca.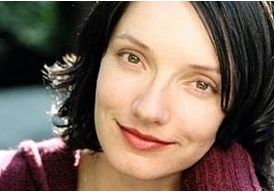 Successful networking doesn't mean making friends with people who are "above" you in the professional stratosphere. Don't kiss up to casting directors, agents, directors or producers. You should be polite and professional and show gratitude for opportunities. Successful networking starts with the people you know right now. They might be classmates, co-workers, friends, or friends of friends. Active, smart networking might include signing up for a scene study class, seeing all your friend's shows, volunteering to usher for the night, or bringing cookies to strike. Offer respect and kindness to friends and acquaintances with whom you have common ground and goals. Widen the circle in which you are seen as a hard-working professional. Your number one networking rule is to be the kind of person with whom your friends will want to share their breaks.
Hollywood Reporter, July 1st – Comic-Con: Jack Black to Preview New Web Series, by Philiana Ng.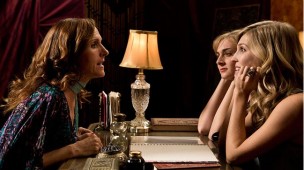 Jack Black, who last appeared in 2005 for King Kong, will be back in San Diego with his new web series, Ghost Ghirls. He will take part in a panel in the Hilton Bayfront's Indigo Ballroom, where he will premiere an episode before it debuts on Yahoo in the fall as part of the fall comedy lineup. The 12-episode Ghost Ghirls centers on two best friends who work as paranormal investigators. Dave Grohl, Val Kilmer, Molly Shannon and Jason Schwartzman are among the celebrity guest stars. And don't miss Actors Reporter's coverage of Comic Con 2013. This will be Actors Reporter's third year at the convention.
Variety, July 2nd – L.A. Location Shooting Gains 8.6% In Second Quarter, by Dave McNary.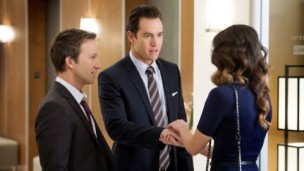 Good news for California based actors, not all productions are lured away via state incentives that are far richer than California's. Gains in the mainstay TV category show a jump in second-quarter location shooting in Los Angeles. FilmL.A. president, Paul Audley points out that while Los Angeles continues to see erosion in TV dramas, which generate the highest level of economic activity, overall location shooting is up. The incremental increase in filming is driven by new production categories like web-based TV. On-location feature production in L.A. is nowhere near as common as it was in the mid-90s, but they're still logging days for TV dramas and TV reality series.
I'm your host Brett Walkow. Thank you for watching. Please send any questions or comments to TradeVine@ActorsReporter.com And, remember, you heard it through the TradeVine.