TradeVine entertainment news highlights for week ending January 31st 2014 with Alisa Roberts
THE PURPOSE OF THE TRADEVINE IS TO ENCOURAGE THE ENTERTAINMENT INDUSTRY TO READ THEIR TRADES: VARIETY, HOLLYWOOD REPORTER, BACK STAGE, ETC. ENJOY LEARNING ABOUT YOUR INDUSTRY.
EACH FRIDAY, THE TRADEVINE SEEKS OUT A FEW OF THE INFORMATIVE TRADE ARTICLES YOU MAY HAVE MISSED. VISIT THE TRADE, ITSELF, FOR THE ENTIRE ARTICLE.
Hi everybody, I'm Alisa Roberts of the Actors Reporter and welcome to the TradeVine. Our goal at the TradeVine is to help you stay informed and to keep up with some of the entertainment news you may have missed in the Trades, such as The Hollywood Reporter, Variety, and Backstage.
Back Stage, January 28th – Permission To Make the More Dangerous Choice, by Joseph Pearlman.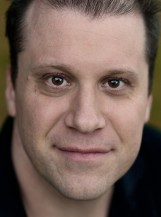 The truth in acting is that 90 percent of the performance is the personality of the actor. Personality is the instrument—or clay—with which we can compose an infinite number of characters.The temptation to hide behind doctrine or technique is so seductive because it allows us a way to escape from the danger and fire of facing ourselves.Draw upon yourself, which means using your own perversions, flaws, moments of dishonesty, and manipulative qualities.Make a list of the attitudes, qualities, actions, feelings, or thoughts that are connected to a character that genuinely are not you. When you're done with this list, take a long look at all the things on it and really be honest with yourself: are all of these aspects things which are not part of your personality or blood memory?With the attitudes and character traits that are completely foreign to you…find a way to embrace and adopt them so that you are in fact, making the most dangerous choice.
Hollywood Reporter, January 28th – E! Entertainment to Launch in Russia, by Stuart Kemp.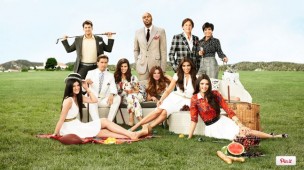 NBCUniversal's Universal Networks International will launch E! Entertainment Television in Russia and the Commonwealth of Independent States.Key programming to roll out on the Russia/CIS channel includes the latest seasons of Keeping Up With the Kardashians and Fashion Police. E! is currently seen in 150 countries and delivered in 26 languages.
Variety, January 23rd – After Oscar Nominations, There's No Clear Frontrunner, by Peter Bart.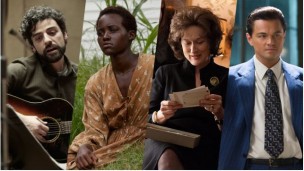 Academy voters try to adhere to the organization's myriad rules during Oscar season — except for the one barring them from talking about their vote. Academy members habitually chat about their likes and dislikes, but this year the most frequent topic is the lack of zeal for any specific film.This year's Oscar race is among the most wide open in many years.Though film critics contend that 2013 brought forth some exceptional movies, Oscar voters aren't launching crusades in support of any specific picture.
I'm your host Alisa Roberts. Thank you for watching. Please send any questions or comments to TradeVine@ActorsReporter.com And, remember, you heard it through the TradeVine.
The TradeVine is a weekly entertainment news highlights show on Actors Reporter, a channel on the Actors Podcast Network, a Pepper Jay Production.