TradeVine entertainment news highlights for week ending January 27th, 2012 with Katelyn Haynes
THE PURPOSE OF THE TRADEVINE IS TO ENCOURAGE THE ENTERTAINMENT INDUSTRY TO READ THEIR TRADES: VARIETY, HOLLYWOOD REPORTER, BACK STAGE, ETC. ENJOY LEARNING ABOUT YOUR INDUSTRY.
EACH FRIDAY, THE TRADEVINE SEEKS OUT A FEW OF THE INFORMATIVE TRADE ARTICLES YOU MAY HAVE MISSED. VISIT THE TRADE, ITSELF, FOR THE ENTIRE ARTICLE.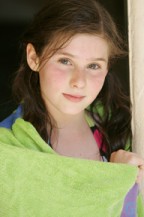 Hi everybody, I'm Katelyn Haynes and welcome to the TradeVine. Danika Quinn is on assignment. January is a great time of year to be in Hollywood. It's sunny, warm and filled with opportunity. So you don't miss out, we found the articles we think will benefit anyone in the entertainment industry. Our goal at the TradeVine is to help you stay informed and to keep up with some of the entertainment news you may have missed in the Trades, such as The Hollywood Reporter, Daily Variety, and Backstage.
Back Stage, January 19th-25th – Jets and Sharks reunite, by Jessica Gardner. Dancers from 'West Side Story' celebrate the landmark film's golden anniversary with a memoir. 2011 marked the 50th anniversary of 'West Side Story.' A screen version of the original Broadway musical won 10 Oscars in 1962. Several of the original "gang member" dancers shared their memories of working on a cinematic landmark. Dance was such an important part of the film as it was dance that actually pushed the story. Russ Tamblyn, who played the role of Riff, the leader of the Jets, had originally auditioned for the part of Tony. Who knew? Recognize these people? Well, this is what some of the dancers look like today. And here is a photo of the original pictures. There's Russ Tamblyn in the upper left. For more from the cast of 'West Side Story' visit Backstage dot com.
Daily Variety, Tuesday, January 24th – New Fox net to woo Hispanics, by Anna Marie De La Fuente. New Corp.'s, Fox International Channels and Columbia's RCN Television, the group behind "Ugly Betty," have joined forces to launch Spanish-language TV network MundoFox in the U.S., a move that will test the media conglom's successful track record with new TV launches against a crowded market. It will take on giant Univision and smaller rival Telemundo for the Spanish language market. Maybe I should start learning Spanish so I can watch Spanish language TV shows.
Hollywood Reporter, February 3rd – The many revolutions of Brad Pitt, by Stephen Galloway. The superstar with multiple Oscar nominations has everything. A brilliant career, a partner he wants to marry and, in his latest film, Moneyball, a seeming disaster he turned into a masterpiece. Still, Hollywood's producer-actor confesses to a relentless need to question just about everything, including himself. Pitt says "We are all searching for meaning in our lives, love and betterment for ourselves and those around us."
Well, that's it for the TradeVine this week. I'm Katelyn Haynes. Thank you very much for watching. And remember, You heard it through the Tradevine!