TradeVine entertainment news highlights for week ending January 24th 2014 with Julie-Kathleen Langan
THE PURPOSE OF THE TRADEVINE IS TO ENCOURAGE THE ENTERTAINMENT INDUSTRY TO READ THEIR TRADES: VARIETY, HOLLYWOOD REPORTER, BACK STAGE, ETC. ENJOY LEARNING ABOUT YOUR INDUSTRY.
EACH FRIDAY, THE TRADEVINE SEEKS OUT A FEW OF THE INFORMATIVE TRADE ARTICLES YOU MAY HAVE MISSED. VISIT THE TRADE, ITSELF, FOR THE ENTIRE ARTICLE.
Hi everybody, I'm Julie-Kathleen Langan of the Actors Reporter and welcome to the TradeVine. Our goal at the TradeVine is to help you stay informed and to keep up with some of the entertainment news you may have missed in the Trades, such as The Hollywood Reporter, Variety, and Backstage.
Back Stage, January 21st – The Secret to Achieving a Breakthrough in Your Career, by Anthony Meindl.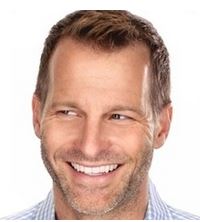 Back Stage, January 21st – The Secret to Achieving a Breakthrough in Your Career, by Anthony Meindl. Do you want to know how to have a breakthrough year?Just stay open.The more closed we become the more we shut out the possibility of what being open brings—which is simply more openings. Breakthroughs occur on a daily basis by simply showing up. They're not nearly as dramatic or perhaps as exciting as what we think a momentous experience looks, but that's the only way we can get there.It doesn't matter if what we want shows up right away or it looks like we thought it'd look. The breakthrough simply occurs in doing it. Sitting around and having thoughts about something isn't the same as actually taking that something and moving into the world with it.
Hollywood Reporter, January 21st – John Wells To Be Celebrated By American Society of Cinematographers, by Carolyn Giardina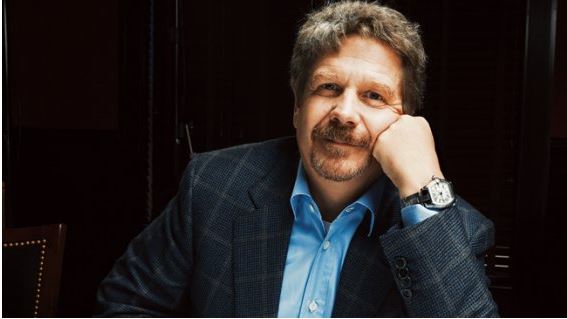 Writer-director-producer John Wells will receive the American Society of Cinematographers Board of Governors Award at the 28th annual ASC Outstanding Achievement Awards. The Award is presented to an individual who has made extraordinary achievements in advancing the art and craft of filmmaking. In television, he was a creative force behind series like the Emmy-winning ER and The West Wing.In features, he directed August: Osage County and wrote and directed The Company Men.A past president of the WGA, Wells' honors have included seven WGA nominations, WGA's Paddy Chayefsky Laurel Award for Television and the PGA's David Susskind Lifetime Achievement Award in Television.Congratulations Mr. Wells.
Variety, January 16th – Conglomerates Narrow Their Vision and Put Bold Moves on Back Burner, by Peter Bart.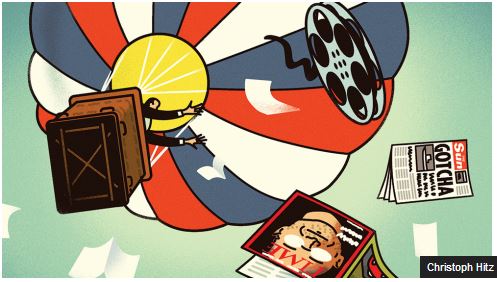 Consider these recent key actions: Universal abruptly refocuses Focus Films in hopes of maximizing profits. Time Warner plans to spin off its magazines to a new publicly traded entity and the Tribune Co. has announced it will dispense with its newspapers.The conglomerates once were proud that they produced risky films like Focus' Brokeback Mountain or published influential magazines like Time. But low-growth, capital-intensive properties like these have lost their luster in the new digital universe. And spinning them off provides a major boost to share price; to CEOs, that's the end game.
I'm your host Julie-Kathleen Langan. Thank you for watching. Please send any questions or comments to TradeVine@ActorsReporter.com And, remember, you heard it through the TradeVine.
The TradeVine is a weekly entertainment news highlights show on Actors Reporter, a channel on the Actors Podcast Network, a Pepper Jay Production.