TradeVine entertainment news highlights for week ending January 18th 2013 with Amber Barbell
THE PURPOSE OF THE TRADEVINE IS TO ENCOURAGE THE ENTERTAINMENT INDUSTRY TO READ THEIR TRADES: VARIETY, HOLLYWOOD REPORTER, BACK STAGE, ETC. ENJOY LEARNING ABOUT YOUR INDUSTRY.
EACH FRIDAY, THE TRADEVINE SEEKS OUT A FEW OF THE INFORMATIVE TRADE ARTICLES YOU MAY HAVE MISSED. VISIT THE TRADE, ITSELF, FOR THE ENTIRE ARTICLE.
Hi everybody, I'm Amber Barbell of the Actors Reporter and welcome to the TradeVine.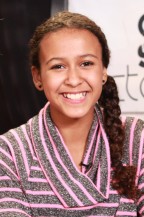 Our goal at the TradeVine is to help you stay informed and to keep up with some of the entertainment news you may have missed in the Trades, such as The Hollywood Reporter, Daily Variety, and Backstage.
Back Stage, January 14th – 4 Questions To Ask An Agent or Manager, by Denise Simon. The interview is the time to personally interact and see if you and the agency or management company are the right fit for each other. Your best bet is to be prepared, but also be yourself. Before the meeting, think about some questions to get the conversation going. Acting teacher, Denise Simon, recommends these questions: 1. What type do you see me as? 2. How many clients do you have and how many are my type? 3. How do you feel about me submitting myself for projects? 4. Do you recommend photographers, acting, voice or dance teachers?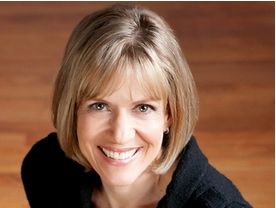 Hollywood Reporter, January 16th – 'American Idol' Taylor Hicks to Take the 'Paris' Stage, by Shirley Halperin. American Idol season five winner Taylor Hicks is taking his Vegas act up the strip to the Paris hotel and casino. Beginning Jan. 21, Hicks will take residence at Napoleon's at Paris Las Vegas, a bigger room than The Indigo at Bally's, where the singer has performed for nearly a year. In fact, he's the first Idol alum to secure a long-term residency on the Vegas Strip. Hicks said he couldn't be happier to be making the big move to Napoleon's inside Paris Las Vegas. It's a great live music venue and he's looking forward to performing there.
Daily Variety, January 14th – Kudos contenders keep their talking points tight, by Peter Bart. Now that the red-carpet season has reached its zenith, the stars and their myriad consultants have all zeroed in on their key talking points. The rules of engagement on the red carpets are rigorous: Appear relaxed but never flippant. Smile even when an interviewer is rude. Never stray from message, no matter what the question. Mr. Bart pondered the combat-ready attitude toward the awards season at the Palm Springs fest, where he found the emphasis was on reality. Ben Affleck acknowledged that he was going for both humor and suspense in "Argo," but he was eager to remind audiences (and voters) that his film was based on real events and real characters. In a similar vein, David O. Russell's determination to make "Silver Linings Playbook" stemmed from his experience with his own son's bipolar swings and their impact on his family. To be sure, works should ideally speak for themselves, but everyone covets the "best" slot and the rewards that go with it. And that means nailing down those "talking points" and sticking to them … especially in a year when there is no clear frontrunner.
Well, that's it for the TradeVine this week. I'm Amber Barbell. Thank you very much for watching. And remember, You heard it through the TradeVine!