TradeVine entertainment news highlights for week ending January 10th 2014 with Alisa Roberts
THE PURPOSE OF THE TRADEVINE IS TO ENCOURAGE THE ENTERTAINMENT INDUSTRY TO READ THEIR TRADES: VARIETY, HOLLYWOOD REPORTER, BACK STAGE, ETC. ENJOY LEARNING ABOUT YOUR INDUSTRY.
EACH FRIDAY, THE TRADEVINE SEEKS OUT A FEW OF THE INFORMATIVE TRADE ARTICLES YOU MAY HAVE MISSED. VISIT THE TRADE, ITSELF, FOR THE ENTIRE ARTICLE.
Hi everybody, I'm Alisa Roberts of the Actors Reporter and welcome to the TradeVine. Our goal at the TradeVine is to help you stay informed and to keep up with some of the entertainment news you may have missed in the Trades, such as The Hollywood Reporter, Variety, and Backstage.
Back Stage, January 7th – 3 Ways to Be More Successful on Set, by Robert B. Martin Jr.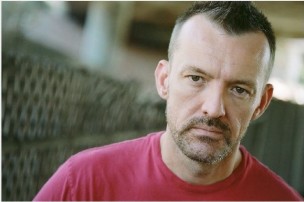 Knowing how to behave on set can be tricky. But forget about just behaving, and focus on thriving on set. Here are a few ways you can be more successful, and helpful to those around you.1. Stand in for your stand-in. Instead of chilling in your trailer or hanging out at craft service, you should be on the set standing in for your stand-in.Production requests are first, but if you have nothing to do, go to set and be a fly on the wall.2. Stay out of the way of the crew, but be ready to go when called. If you are asked to leave the set, as some sets require, say yes and let the assistant director or crew in charge of talent know where to find you. Do not be hard to find; be ready to work.3. Be smart and listen on set. There is no other reward for a director than an actor who listens and helps him with his shooting day. Be smart. Act smart and always remain professional.
Hollywood Reporter, January 7th – U2's Bono and the Edge Pay Tribute to Nelson Mandela, by THR Staff.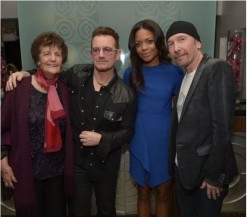 U2's Bono and the Edge paid tribute to Nelson Mandela at an intimate gathering honoring the duo at the Sunset Marquis. Bono wrote the song "Ordinary Love" — U2's first song in three years — for the Weinstein Co.'s Mandela: Long Walk to Freedom, starring Idris Elba as the former South African president, who died last month at age 95.
Variety, January 7th – TiVo Reveals Network DVR Plans, Confident That It Owns Relevant Patents, by Todd Spangler.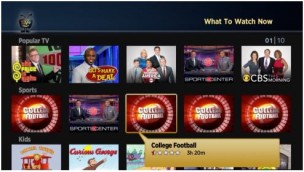 TiVo built its business selling physical DVRs, but now it wants to sell pay-TV operators on technologies that would eliminate the need to send hardware into consumers' homes.The company is showing a prototype of a network DVR which provides access to recordings and guide features from the "cloud," on multiple devices, at the 2014 International CES this week in Las Vegas. TiVo declined to identify which pay-TV operators it is working with on cloud-based DVR implementations, or when those might launch.
I'm your host Alisa Roberts. Thank you for watching. Please send any questions or comments to TradeVine@ActorsReporter.com And, remember, you heard it through the TradeVine.
The TradeVine is a weekly entertainment news highlights show on Actors Reporter, a channel on the Actors Podcast Network, a Pepper Jay Production.