TradeVine entertainment news highlights for week ending February 24th, 2012 with Yi Tian
THE PURPOSE OF THE TRADEVINE IS TO ENCOURAGE THE ENTERTAINMENT INDUSTRY TO READ THEIR TRADES: VARIETY, HOLLYWOOD REPORTER, BACK STAGE, ETC. ENJOY LEARNING ABOUT YOUR INDUSTRY.
EACH FRIDAY, THE TRADEVINE SEEKS OUT A FEW OF THE INFORMATIVE TRADE ARTICLES YOU MAY HAVE MISSED. VISIT THE TRADE, ITSELF, FOR THE ENTIRE ARTICLE.
Hi everybody, I'm Yi Tian of the Actors Reporter and welcome to the TradeVine. This week we take a look at some interesting articles I'm sure you won't want to miss. Our goal at the TradeVine is to help you stay informed and to keep up with some of the entertainment news you may have missed in the Trades, such as The Hollywood Reporter, Daily Variety, and Backstage.
Back Stage, February 16th-22nd – Film credits aid California, by Frank Nestor. A new UCLA study validates the positive economic impact of California's production subsidies. The authors of the study conclude that the program "is creating jobs and is likely providing an immediate economic benefit to the state." California implemented the Film and Television Tax Credit Program in 2009 to help prevent productions from shooting outside of the state. Filmmakers can receive a credit of 20 to 25 percent of qualified production expenses, not including the actors' salaries. This is good news for California, however, more generous tax policies in other states are drawing filmmakers and business owners elsewhere. Time to catch up California.
Daily Variety, Tuesday, February 21st – Sino signals. Hollywood sees China move as first step, by Rachel Abrams. China's decision to allow more foreign films will encourage to re-examine some of its production plans. The new agreements will result in greatly increased box office numbers and will hopefully open the borders even further. China's agreement to loosen its restriction on foreign films will give Hollywood what it has wanted for years, a bigger piece of China's exploding media marketplace.
The Hollywood Reporter, February 24th focuses on two major star of our time. George Clooney, a big star with Indie tastes who wrestles with doubt, wakes five times a night, and took a $300,000 payday, while turning down another for $15 million. George Clooney shares that failure is not the major thing that scares him. One of our favorite George Clooney quotes, "If you try desperately to hang on to something that used to be a success to you, it's going to go away. You have to change."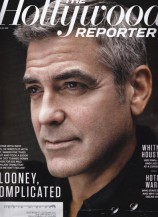 Also the Hollywood Reporter honors Whitney Houston, her final days and last try at a comeback, as the world mourns Whitney Houston, dead at age 43. The article is entitled, New hopes, old demons: Whitney Houston's final days, by Kim Masters. Friends and colleagues open up about the troubled life and career of perhaps the greatest female singer of all time in the wake of her untimely death.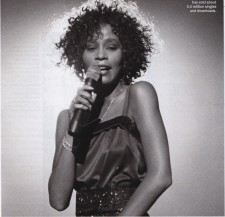 Well, that's it for the TradeVine this week. I'm Yi Tian. Thank you very much for watching. And remember, You heard it through the Tradevine!