TradeVine entertainment news highlights for week ending February 21st 2014 with Andrea Rueda
THE PURPOSE OF THE TRADEVINE IS TO ENCOURAGE THE ENTERTAINMENT INDUSTRY TO READ THEIR TRADES: VARIETY, HOLLYWOOD REPORTER, BACK STAGE, ETC. ENJOY LEARNING ABOUT YOUR INDUSTRY.
EACH FRIDAY, THE TRADEVINE SEEKS OUT A FEW OF THE INFORMATIVE TRADE ARTICLES YOU MAY HAVE MISSED. VISIT THE TRADE, ITSELF, FOR THE ENTIRE ARTICLE.
Hi everybody, I'm Andrea Rueda of the Actors Reporter and welcome to the TradeVine. Our goal at the TradeVine is to help you stay informed and to keep up with some of the entertainment news you may have missed in the Trades, such as The Hollywood Reporter, Variety, and Backstage.
Variety, February 19th: How "True Detective" could Boost Matthew McConaughey's Oscars Odds by Ramin Setoodeh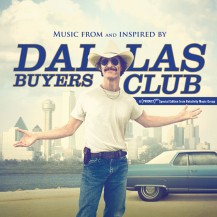 The Academy doesn't have the best track record of honoring actors who simultaneously appear in both television and film. The "Last King of Scotland's" Forest Whitaker won the 2007 Oscar around the same time as his supporting roles on "The Shield" and "ER." Before that, you'd have to go back to 1998 to find a lead actor winner (Helen Hunt, for "As Good As It Gets") who also headlined a hit TV series ("Mad About You").
Matthew McConaughey, this year's lead actor frontrunner, could end that streak if he wins for "Dallas Buyers Club," since the Oscars coincide with his recent turn in "True Detective." Of course, McConaughey isn't a TV star — he's a movie star moonlighting in an HBO mini-series, but "True Detective" caps three years of tantalizing performances in films like Richard Linklater's "Bernie," William Friedkin's "Killer Joe," and Steven Soderbergh's "Magic Mike" where Matthew McConaughey, the king of romantic comedies, morphed into Matthew McConaughey, the serious character actor. (Some have called it the McConaissance.)
The reason that McConaughey is an Oscar favorite isn't solely due to his losing all that weight for "Dallas Buyer's Club," which opened last November. If he wins, the Academy will also be rewarding him for all the risks he's recently taken as an actor. And in a way, "True Detective" couldn't arrive at a better time than the tail end of awards season.
The HBO drama is a reminder of just how far McConaughey has come with his onscreen metamorphosis. Appearing as two different versions of his character (a slick, handsome detective in 1995 and a grungy, long-haired drunk from 2012), McConaughey shows the kind of range that would have made him an admirable force on compelling TV like "Breaking Bad." "True Detective's" fifth episode, which aired on Sunday night, featured McConaughey's best performance yet. Oscar ballots were sent out three days earlier on Friday morning.
Slate.com February 18th Jimmy Fallon Brings Earnest, Nice-Guy Vibe to His First Tonight Show by Willa Paskin
Jimmy Fallon kicked off his tenure as the new host of The Tonight Show in hardcore unassuming mode. In the new terminology of the title, Fallon is the star of the show—The Tonight Show Starring Jimmy Fallon instead of The Tonight Show with Jay Leno—but his first episode had a deep "aw shucks, can you believe I'm here and that so many famous people like me!?" vibe. Fallon's move to an earlier time slot has been heralded as a way to make late night younger and hipper. Fallon, just by being Fallon, is automatically younger and hipper than Leno. But the tenor of his first episode was not "here's something crazy and new" so much as "I'm a good kid, I promise, please let me take this show out for a drive."
Fallon's appeal is how earnest and energetic he is: the king of comedic kindness. He has an infectious enthusiasm not marred by any of the edge or irony of other late night stalwarts. Fallon is always happy to be there, always happy that his guests are there, and always happy you are there, too. But his opening bit revealed just how much Fallon and his staff understand the power—and not just the authenticity—of Jimmy's ultimate-nice-guy persona: They sold the hell out of it.
Well, that's it for the TradeVine this week. I'm your host Andrea Rueda. And, remember, you heard it through the TradeVine.
The TradeVine is a weekly show on Actors Reporter, a channel on the Actors Podcast Network, a Pepper Jay Production.