TradeVine entertainment news highlights for week ending February 14th 2014 with Julie-Kathleen Langan
THE PURPOSE OF THE TRADEVINE IS TO ENCOURAGE THE ENTERTAINMENT INDUSTRY TO READ THEIR TRADES: VARIETY, HOLLYWOOD REPORTER, BACK STAGE, ETC. ENJOY LEARNING ABOUT YOUR INDUSTRY.
EACH FRIDAY, THE TRADEVINE SEEKS OUT A FEW OF THE INFORMATIVE TRADE ARTICLES YOU MAY HAVE MISSED. VISIT THE TRADE, ITSELF, FOR THE ENTIRE ARTICLE.
Hi everybody, I'm Julie-Kathleen Langan of the Actors Reporter and welcome to the TradeVine. Our goal at the TradeVine is to help you stay informed and to keep up with some of the entertainment news you may have missed in the Trades, such as The Hollywood Reporter, Variety, and Backstage.
Back Stage, February 11th – The 4 Factors of Booking Commercials, by Carolyne Barry.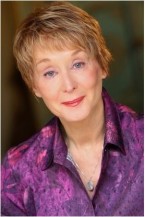 On a commercial callback, 10-25 actors are up for the same role. You either do a great job and don't get booked, or you do a "so-so" job and you get the commercial. Rather confusing, right? What is going on in the minds of those making the decisions.It's 30 percent what you look like.Often in commercials featuring several actors, it is important to have a variety of physical and ethnic types, as well as different ages of people. 40 percent is talent and creativity.What you do in your audition, how you take direction, your creativity, and talent now become the prominent factor. About 20 percent is your attitude, personality, and essence. Those behind the table are watching everything you do from when you walk in the room until you walk out.The last 10 percent is wildcard factors. These could be anything from your wardrobe to the director having subjective preferences or dislikes.This information should help you to not take it personally or think you did a bad job when you don't get a booking, and it should help you have the insight you need to put the odds in your favor for booking commercials.
Back Stage, February 11th – Shirley Temple's Hollywood Walk of Fame Star in Storage, by The Associated Press.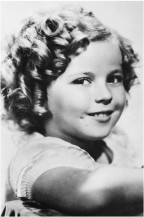 The timing of Shirley Temple's death has forced a change in the tradition of placing flowers at a Hollywood Walk of Fame star when an honoree dies.Temple's star is in storage while repairs are being made to the Vine Street location where it would normally be embedded in the sidewalk.Instead, the chamber will place flowers on the center divider of Hollywood Boulevard at La Brea Avenue, which is considered a gateway to the Walk of Fame.
Variety, February 6th – Agencies, Bankers Forming Uneasy Alliance, by Peter Bart.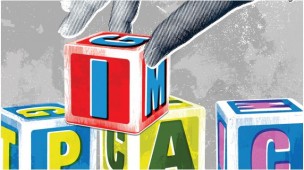 Agents are deal junkies by instinct. Thus with talent agencies feeling a major squeeze on revenues, insiders knew that a wave of deal making would be imminent.The talent agencies are becoming bigger and more corporate. Many jobs will be lost, expense accounts tightened, and some once-valued talent will have to shop for new representation.The bottom line: With every agency searching for new revenue streams, investment bankers are the biggest stars in town.
I'm your host Julie-Kathleen Langan. Thank you for watching.
Please send any questions or comments to TradeVine@ActorsReporter.com
And, remember, you heard it through the TradeVine.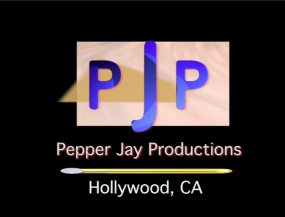 The TradeVine is a weekly entertainment news highlights show on Actors Reporter, a channel on the Actors Podcast Network, a Pepper Jay Production.