TradeVine entertainment news highlights for week ending December 7th 2012 with Brett Walkow
THE PURPOSE OF THE TRADEVINE IS TO ENCOURAGE THE ENTERTAINMENT INDUSTRY TO READ THEIR TRADES: VARIETY, HOLLYWOOD REPORTER, BACK STAGE, ETC. ENJOY LEARNING ABOUT YOUR INDUSTRY.
EACH FRIDAY, THE TRADEVINE SEEKS OUT A FEW OF THE INFORMATIVE TRADE ARTICLES YOU MAY HAVE MISSED. VISIT THE TRADE, ITSELF, FOR THE ENTIRE ARTICLE.
Hi everybody, I'm Brett Walkow of the Actors Reporter and welcome to the TradeVine. Our goal at the TradeVine is to help you stay informed and to keep up with some of the entertainment news you may have missed in the Trades, such as The Hollywood Reporter, Daily Variety, and Backstage.
Back Stage, November 29th – In the Back Stage Experts section, 26 Reasons Why You Didn't Get The Part, by Amy Jo Berman.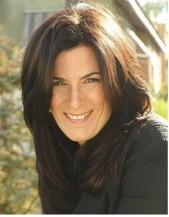 Even though your audition was amazing and you were totally on your game and you lit up the room with creative acting genius, you still might not get the part. Remember, it's not negative to understand why you didn't get a job because it will free your mind of all that monkey-mind chatter that happens when you find out you didn't get it. Even the most talented actor can lose a part for reasons beyond their control. Based on her years of experience as a casting director in film and television, Amy Jo lists some of these reasons. Here are just a few: You're too tall, too short, too pretty or not pretty enough. You're too old, too young. You look too much like the lead. You don't look enough like the lead. You're more of a lead than the best friend. The most important thing to remember is that none of these are within your control. Your only job in an audition is to do your best work. The role you are reading for is one piece of an entire jigsaw puzzle. It must fit with the rest of the puzzle or the puzzle won't work. So, do your best and let the rest go.
Hollywood Reporter, December 4th – SAG-AFTRA and Ad Industry Set Talks, by Jonathan Handel.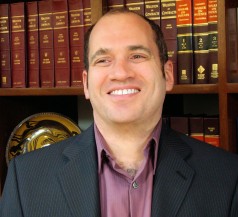 SAG-AFTRA and the advertising industry will hold contract talks beginning Feb. 14. The current contract expires March 31, which means the parties will have up to six weeks to conclude negotiations before expiration. A significant issue for the union is expected to be increasing employer contributions to the union pension and health plans. It's also likely that the union will seek to unify the SAG and AFTRA TV commercials contracts into a single agreement. SAG-AFTRA co-president will chair the negotiating committee. Unifying those contracts may be comparatively straightforward, since the two agreements are almost identical. Much harder will be unifying the SAG TV/theatrical and AFTRA television agreements, which is expected to be on the table in negotiations with the studios and networks in late fall 2013 to early spring 2014.
Daily Variety, December 5th – Second-screen TV usage on the rise, by AJ Marechal.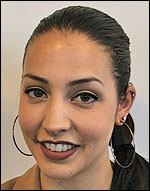 Second-screen viewing has established itself as a serious TV trend, according to Nielsen's most recent Cross Platform Report. What's more, tablet usage while watching TV is on the rise and that these digital trends are not reserved for strictly younger, tech-savvy people. Nielsen estimates that 44% of people 55-64 years old use their tablets to enhance their viewing experience with apps and social media, and to check sports scores while watching games too.
Well, that's it for the TradeVine this week. I'm Brett Walkow. Thank you very much for watching. And remember, You heard it through the Tradevine!