TradeVine entertainment news highlights for week ending December 6th 2013 with Yi Tian
THE PURPOSE OF THE TRADEVINE IS TO ENCOURAGE THE ENTERTAINMENT INDUSTRY TO READ THEIR TRADES: VARIETY, HOLLYWOOD REPORTER, BACK STAGE, ETC. ENJOY LEARNING ABOUT YOUR INDUSTRY.
EACH FRIDAY, THE TRADEVINE SEEKS OUT A FEW OF THE INFORMATIVE TRADE ARTICLES YOU MAY HAVE MISSED. VISIT THE TRADE, ITSELF, FOR THE ENTIRE ARTICLE.
Hi everybody, I'm Yi Tian of the Actors Reporter and welcome to the TradeVine. Our goal at the TradeVine is to help you stay informed and to keep up with some of the entertainment news you may have missed in the Trades, such as The Hollywood Reporter, Variety, and Backstage.
Back Stage, December 2nd – How Actors Can Find Representation, by John Essay.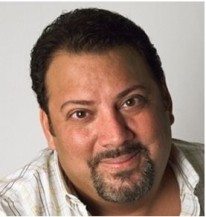 Finding the right representative for you is a lot like dating: they come in a variety of shapes and sizes, and with various strengths and weaknesses. Representatives sign people who inspire them, who they think will make them a lot of money, or those with whom their personalities "click." It is up to you to find out which agent or manager represents what part of the industry, and then find out which is the best fit for your strengths and interests. How do you do that? Dive into the Internet. Look up the names of representatives and find out which clients they handle. Use IMDB, IBDB, lortel dot org, the Off Broadway database, etc. Ask your actor friends and teachers if they could make an introduction to their representative. You could also try some general meetings. Remember, all of these ideas have a better chance at producing a representative for you as long as you are "ready" for representation.
Hollywood Reporter, December 3rd – Julie Walters To Be Honored at British Independent Film Awards, by Stuart Kemp.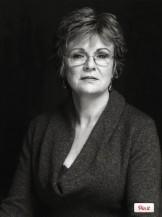 Star of stage and screen Julie Walters has been chosen to pick up the Richard Harris award, for outstanding contribution to British film. Walters started out in TV working with comedian Victoria Wood and has gone on to build a career spanning four decades and is widely-regarded as one of the U.K.'s most beloved actors. Previous winners have included John Hurt, David Thewlis, Bob Hoskins, Jim Broadbent, Daniel Day-Lewis, Helena Bonham Carter, Ralph Fiennes, and Michael Gambon last year.
Variety, December 2nd – Why Disney's Marketing Campaign Doesn't Do 'Frozen' Justice, by Justin Chang.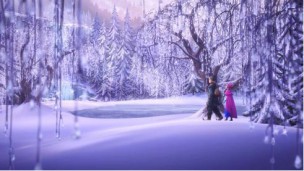 "Frozen" is a welcome throwback to the Mouse House musical tradition in which every tune and lyric is delivered with full-throated gusto and a glorious absence of irony. You wouldn't know any of this based solely on the film's shrewdly deceptive marketing campaign, which has gone out of its way to avoid even the slightest suggestion that "Frozen" is (a) a musical and (b) about princesses and queens, snowy or otherwise. The billboards show the four human principals covered in a thick frost. The trailer and TV spots play up Olaf's genteel hijinks while essentially banishing Elsa, by far the story's most complex and compelling character, to the margins. After all, why call attention to princesses when you can more successfully market your product to all four quadrants?
I'm your host Yi Tian. Thank you for watching. Please send any questions or comments to TradeVine@ActorsReporter.com And, remember, you heard it through the TradeVine.
The TradeVine is a weekly entertainment news highlights show on Actors Reporter, a channel on the Actors Podcast Network, a Pepper Jay Production.