TradeVine entertainment news highlights for week ending December 2nd, 2011 with Brett Walkow
THE PURPOSE OF THE TRADEVINE IS TO ENCOURAGE THE ENTERTAINMENT INDUSTRY TO READ THEIR TRADES: VARIETY, HOLLYWOOD REPORTER, BACK STAGE, ETC. ENJOY LEARNING ABOUT YOUR INDUSTRY.
EACH FRIDAY, THE TRADEVINE SEEKS OUT A FEW OF THE INFORMATIVE TRADE ARTICLES YOU MAY HAVE MISSED. VISIT THE TRADE, ITSELF, FOR THE ENTIRE ARTICLE.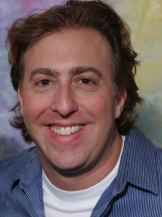 Hi everybody, I'm Brett Walkow of the Actors Reporter and welcome to the TradeVine. Danika Quinn is on assignment. The TradeVine show airs each Friday with you in mind. Our goal here at the TradeVine is to help you stay informed and to keep up with some of the entertainment news you may have missed in the Trades, such as The Hollywood Reporter, Daily Variety, and Backstage.
The Hollywood Reporter, December 2nd, 2011. How to Turn $12 Million Into $5 Billion in One Hour. The the Victoria's Secret Fashion Show by Marisa Guthrie and photos by Mark Leibowitz. Todd Thomas, the collection designer for the 2011 Victoria's Secret Fashion Show, which aired November 29th, has seen his share of runway mishaps during nearly a decade with Victoria's Secret. Despite appearances, the show is not really about fashion. Yes, you can buy the bras and panties at your local Victoria's Secret store, but you can't buy the model's gold-plated wings with over 105,000 Swarovski crystals. Broadcast in more than 180 countries, the $12 million made-for-TV-event attracts the world's top models and features A-list musical guests. And it's all designed to promote a brand that peddles fantasies to everyone from teenagers to suburban housewives of America.
Daily Variety, Monday, November 28th, NO Last-Minute Save by Andrew Wallenstein. Prospect Park is abandoning a plan to keep long-running ABC soaps "One Life to Live" and "All My Chidren" alive by moving them online. According to Prospect, the contractual demands of the guilds led to this final decision. Both SAG and AFTRA issued statements in response that characterize matters differently and suggest that Prospect's financing fell through. So, no cliffhangers… but we get to see our favorite stories wrap up.
Daily Variety, December 1st, No Boom, No Bust by Kathy A McDonald. Traditionally, real estate has been a hedge against stock market problems and other volatile investments, but that hasn't been true during what has come to be known as the Great Recession that began in 2008. Even high-end properties have been affected. For example, Aaron Spelling's mansion recently sold for only $85 million, less than half the $250 million asking price. Really? Only $85 million? Pocket change.
Well, that's it for the TradeVine this week. I'm Brett Walkow. Thank you very much for watching. And remember, You heard it through the Tradevine!