TradeVine entertainment news highlights for week ending December 20th 2013 with Pritesh Shah
THE PURPOSE OF THE TRADEVINE IS TO ENCOURAGE THE ENTERTAINMENT INDUSTRY TO READ THEIR TRADES: VARIETY, HOLLYWOOD REPORTER, BACK STAGE, ETC. ENJOY LEARNING ABOUT YOUR INDUSTRY.
EACH FRIDAY, THE TRADEVINE SEEKS OUT A FEW OF THE INFORMATIVE TRADE ARTICLES YOU MAY HAVE MISSED. VISIT THE TRADE, ITSELF, FOR THE ENTIRE ARTICLE.
Hi everybody, I'm Pritesh Shah of the Actors Reporter and welcome to the TradeVine. As the year winds down, we continue to search for the best articles to help guide you through the industry. Our goal at the TradeVine is to help you stay informed and to keep up with some of the entertainment news you may have missed in the Trades, such as The Hollywood Reporter, Variety, and Backstage.
Back Stage, December 18th – The #1 Thing To Remember About Being An Actor, by Anthony Meindl.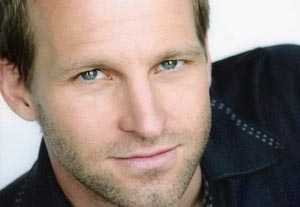 You might have heard the saying, "Things always work out." If things haven't worked out yet, you're just not at the end. But "working out" doesn't mean without challenges, nor does it mean getting everything you've always wanted, or that life won't hand you a number of obstacles you have to overcome. And that's a metaphor for the business as well. Your career is never going to look like you thought it would. Ever. Your way into acting, the path it takes you on, and all you can learn from it is going to be much more expansive, if you let it be. In order for things to work out you have to take the leap into the unknown. Be brave enough to go where your heart leads you. Your trajectory is going to be littered with failures and rejections, victories and "almost's" and that it's often going to make you question whether it's all worth it, you will also find a quiet satisfaction in knowing that you are truly doing what you need to be doing with your life.
Hollywood Reporter, December 15th – Peter O'Toole's Life and Career in Pictures, by Kimberly Nordyke, Chris Godley.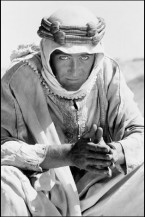 Sadly we say good-bye to one of Hollywood's greats. Peter O'Toole, the eight-time Oscar nominee, who received an honorary statuette in 2003, died December 14th at age 81. O'Toole earned the first of his eight Oscar noms for portraying the real-life British army officer T.E. Lawrence in 1962's epic, Lawrence of Arabia. O'Toole was cast in Lawrence of Arabia after Marlon Brando became unavailable and Albert Finney turned down the role.
Variety, December 13th – How Stars of the Pre-Twitterverse Honed Their Public Images, by Peter Bart.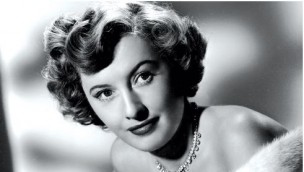 Today's celebs covet followers, but a bio reveals Barbara Stanwyck mastered media manipulation. Movie stars are obsessing more and more these days about their social-media presence. Many have hired gurus to design sites and to turn out epiphanies for Facebook, Twitter and Instagram. Counseled by digital advisers and press agents, celebrities today are fiercely committed to building their careers and product lines into distinctive brands. It wasn't always thus. Barbara Stanwyck biographer Victoria Wilson reminds us of that period in Hollywood's past when movie stars sought to project themselves as people, not brands. Surely Stanwyck and her contemporaries, dependent as they were on gossip columnists, would have coveted social media and the direct access to fans it offers, but they held their own in days gone by.
I'm your host Pritesh Shah. Thank you for watching. Please send any questions or comments to TradeVine@ActorsReporter.com. And, remember, you heard it through the TradeVine.
The TradeVine is a weekly show on Actors Reporter, a channel on the Actors Podcast Network, a Pepper Jay Production.