TradeVine entertainment news highlights for week ending December 13th 2013 with Sandro Monetti
THE PURPOSE OF THE TRADEVINE IS TO ENCOURAGE THE ENTERTAINMENT INDUSTRY TO READ THEIR TRADES: VARIETY, HOLLYWOOD REPORTER, BACK STAGE, ETC. ENJOY LEARNING ABOUT YOUR INDUSTRY.
EACH FRIDAY, THE TRADEVINE SEEKS OUT A FEW OF THE INFORMATIVE TRADE ARTICLES YOU MAY HAVE MISSED. VISIT THE TRADE, ITSELF, FOR THE ENTIRE ARTICLE.
Hi everybody, I'm Sandro Monetti of the Actors Reporter and welcome to the
TradeVine. Our goal at the TradeVine is to help you stay informed and to
keep up with some of the entertainment news you may have missed in the
Trades, such as The Hollywood Reporter, Variety, and Backstage.
Back Stage, December 11th – 13 Reasons Actors Might Need to Rethink Everything, by David Patrick Green.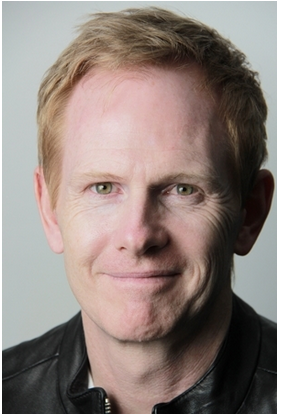 Acting is a confusing business. For most, it isn't a business at all. It is more of a big time/money suck, for which the rewards are not abundantly clear. They are doing things, for sure, but they are not sure why they are doing them or if they are doing them in the right order. So if you feel like you are taking a lot of action but not getting a lot of results, maybe it's time to just stop. Stop what? Stop everything. For the uninitiated, acting is a minefield sprinkled with potential career killers at every turn. If you don?t know that the path you are on is going to lead to success, or if you are not on any path at all, then maybe it's time to start doing things in a way that your common sense already knows will work. Check out the thirteen reasons to rethink everything on Back Stage.com .
Hollywood Reporter, December 12th – Blockbuster U.K. to Close Down Completely on Dec. 16 by Stuart Kemp.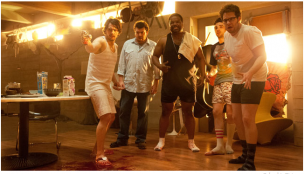 Blockbuster U.K. is to go the same way as its North American counterpart, shuttering the video rental chain's 91 remaining outlets, leaving a generation mourning the loss of yet another iconic presence on the high street. The chain's U.K. administrators, Moorfields Corporate Recovery, despite trying to secure a future for as much of the business as possible to save jobs before the holiday season said on Thursday that efforts have failed.
Variety, December 12th – Golden Globes: 17 Biggest Movie Snubs and Surprises, by Ramin Setoodeh.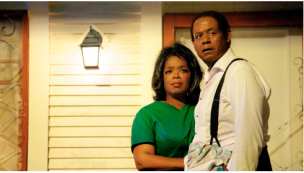 The Hollywood Foreign Press Association always throws a wrench in the Oscar race, but there were an unusually high number of snubs and surprises this year. That?s probably because the race for the Oscars is so competitive, with late-breaking surges from "The Wolf of Wall Street" and "American Hustle" which landed acting nods for all four of its stars. When the Lee Daniels' drama opened in August, many predicted that Forest Whitaker and Oprah would land Oscar nominations. The fact that the movie was shut out completely is strange. The crowd-pleaser "Saving Mr. Banks" lone nomination was for Emma Thompson, best actress in a drama.
I'm your host Sandro Monetti. Thank you for watching. Please send any questions or comments to TradeVine@ActorsReporter.com
And, remember, you heard it through the TradeVine.
The TradeVine is a weekly show on Actors Reporter, a channel on the Actors Podcast Network, a Pepper Jay Production.