TradeVine entertainment news highlights for week ending August 9th 2013 with Brett Walkow
THE PURPOSE OF THE TRADEVINE IS TO ENCOURAGE THE ENTERTAINMENT INDUSTRY TO READ THEIR TRADES: VARIETY, HOLLYWOOD REPORTER, BACK STAGE, ETC. ENJOY LEARNING ABOUT YOUR INDUSTRY.
EACH FRIDAY, THE TRADEVINE SEEKS OUT A FEW OF THE INFORMATIVE TRADE ARTICLES YOU MAY HAVE MISSED. VISIT THE TRADE, ITSELF, FOR THE ENTIRE ARTICLE.
Hi everybody, I'm Brett Walkow of the Actors Reporter and welcome to the TradeVine. Our goal at the TradeVine is to help you stay informed and to keep up with some of the entertainment news you may have missed in the Trades, such as The Hollywood Reporter, Variety, and Backstage.
Back Stage, August 5th – 4 Tips for Discovering and Promoting Your 'It Factor,' By Garrett O. Thomas. In an industry with so much competition, the best thing to do is stand out, or promote your "it factor." It's what gives you that extra oomph. Some people are naturally born with it, and others find it. Here are some examples of things that may set you apart. 1. Appearance. Take a moment and check yourself out. You should evaluate your appearance and view yourself from an outsider's perspective. 2. Background. Never underestimate your story and how you've gotten to where you are today. 3. Talent. Your acting will get you far but having a touch of something unique will help keep you fresh in the minds of those you're trying to impress. 4. Experience. Every time you've perform, you acquire a piece of experience that can be put toward that dream project.
Hollywood Reporter, August 5th – Cablevision CEO on a Possible Sale and the Online Future of TV, by George Szalai.
Cablevision Systems CEO James Dolan said his family-controlled cable company could one day stop offering pay TV services and instead focus on its broadband service. Dolan argued that the cable industry was living in a bubble with its focus on TV packages that people must pay for as offered. Dolan acknowledged that he watches TV only on rare occasions, choosing to mainly watch with his young children, who prefer to watch Netflix via Cablevision's broadband service. He added Cablevision is going to continue to do the right things for the shareholders. That's why you can't rule out the possibility of a sale.
Variety, August 2nd – 'Ava Gardner' More Explicit Than Perhaps Any Other Superstar Memoir, by Peter Bart.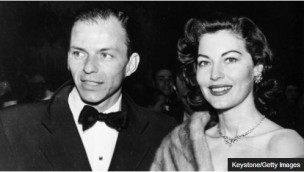 One of the hottest summer reads is a showbiz bio that the subject tried to suppress and her ghostwriter never finished. It is steeped in lurid stories about deceased stars who would die if they read them. The memoir, titled "Ava Gardner: The Secret Conversations," gives us insight into some lively social issues of its time: Why Ava tried to kill Howard Hughes with an onyx ashtray; and why she turned down the role of Mrs. Robinson in "The Graduate" The memoir, based on Gardner's middle-of-the-night rants, effectively reminds us of the salty jargon of that glitzy era. With all its flaws, "Secret Conversations" will help restore the mythology surrounding Gardner as a hard-living, sharecropper's daughter who co-starred with Clark Gable, Humphrey Bogart and Burt Lancaster during the '40s and '50s. Sounds like a good read.
I'm your host Brett Walkow. Thank you for watching. Please send any questions or comments to TradeVine@ActorsReporter.com And, remember, you heard it through the TradeVine.
TradeVine is a weekly show on Actors Reporter, a channel on the Actors Podcast Network, a Pepper Jay Production.