TradeVine entertainment news highlights for week ending August 2nd 2013 with Kristina Nikols
THE PURPOSE OF THE TRADEVINE IS TO ENCOURAGE THE ENTERTAINMENT INDUSTRY TO READ THEIR TRADES: VARIETY, HOLLYWOOD REPORTER, BACK STAGE, ETC. ENJOY LEARNING ABOUT YOUR INDUSTRY.
EACH FRIDAY, THE TRADEVINE SEEKS OUT A FEW OF THE INFORMATIVE TRADE ARTICLES YOU MAY HAVE MISSED. VISIT THE TRADE, ITSELF, FOR THE ENTIRE ARTICLE.
Hi everybody, I'm Kristina Nikols of the Actors Reporter and welcome to the TradeVine. Our goal at the TradeVine is to help you stay informed and to keep up with some of the entertainment news you may have missed in the Trades, such as The Hollywood Reporter, Variety, and Backstage.
Back Stage, July 22nd – 6 Ways To Improve Your Relationship With Your Agent, by David Dean Bottrell.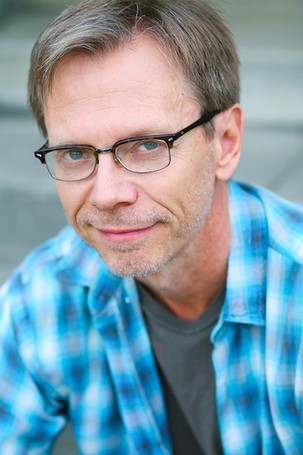 Having a good relationship with your agent requires that you understand a few things. 1. Agents are here to represent you. If you are new, their goal is to get you known by every casting director in town. That process takes time. Be patient. 2. Agent-client relationships are partnerships. This means that both of you are equally engaged in the business of looking for your next gig. 3. Agents are people. Much like you, they've chosen to pursue a very challenging career in the entertainment industry. Find a way to touch base with your reps on a regular basis in a genuine, unforced way. 4. Don't use your insider knowledge to annoy your agent. Your agent scours the breakdowns daily looking for opportunities for their clients. Don't tell them things they already know. 5. Don't make your agent hold your hand. Their time is much better used looking for your next appointment. 6. Thank them for their efforts. That's very important. You'd be shocked by how often actors forget to do that.
Hollywood Reporter, July 30th – Google Glass Heading to Film School Class, by Seth Abramovitch.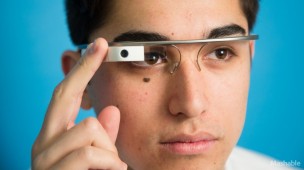 What will the film school of the future look like? All of the students could be wearing specs if Google has its way. The tech giant has revealed its plans for the Glass Creative Collective, a partnership with film schools including USC, CalArts, RISD, UCLA and AFI, which will each be loaned three sets of Google Glass for the fall semester. Ed Sanders, director of marketing at Glass says the technology could drive not just film capture but documentary filmmaking, character development, action-based storytelling and things we haven't even come up with yet. That is why the union with film schools is so important. The goal is to get curious students to check them out, become comfortable with their voice-activated interface and built-in video cameras. With Glass you get that immersive experience without elaborate headsets.
Variety, July 29th – Variety Power of Youth Brings the Smiles, by Jon Weisman.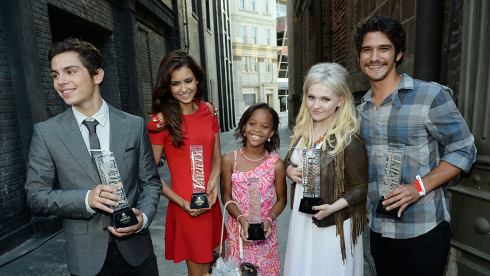 A relaxed but spirited atmosphere enveloped the seventh Variety Power of Youth event, held on the Universal Studios backlot. Surrounded by kid-friendly games and everyone-friendly food trucks, a warm crowd gathered to celebrate the intersection of young entertainers and philanthropy in general, and specifically this year's quintet of honorees: Jake T. Austin for Ronald McDonald House New York, Abigail Breslin for Project Sunshine, Nina Dobrev for Free the Children, Tyler Posey for Leukemia and Lymphoma Society and Quvenzhane Wallis for Teaching Gardens. Congratulations and great work.
I'm your host Kristina Nikols. Thank you for watching. Please send any questions or comments to TradeVine@ActorsReporter.com And, remember, you heard it through the TradeVine.