TradeVine entertainment news highlights for week ending August 16th 2013 with Kelly Lester
<p< < p=""> <p< < p="">
THE PURPOSE OF THE TRADEVINE IS TO ENCOURAGE THE ENTERTAINMENT INDUSTRY TO READ THEIR TRADES: VARIETY, HOLLYWOOD REPORTER, BACK STAGE, ETC. ENJOY LEARNING ABOUT YOUR INDUSTRY.
EACH FRIDAY, THE TRADEVINE SEEKS OUT A FEW OF THE INFORMATIVE TRADE ARTICLES YOU MAY HAVE MISSED. VISIT THE TRADE, ITSELF, FOR THE ENTIRE ARTICLE.
Hi everybody, I'm Kelly Lester of the Actors Reporter and welcome to the TradeVine. Our goal at the TradeVine is to help you stay informed and to keep up with some of the entertainment news you may have missed in the Trades, such as The Hollywood Reporter, Variety, and Backstage.
Back Stage, August 12th – 4 Tips from Ahna O'Reilly on Having a Breakthrough Year, by Jenelle Riley.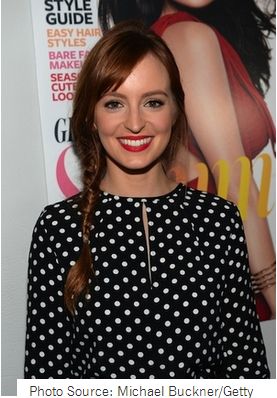 <p< < p=""> </p< <>
Though Ahna O'Reilly has been working steadily for the last seven years, 2013 is poised to be a big year for the actor. Perhaps best known for her turn in 2011's "The Help" as Elizabeth Leefolt, O'Reilly credits her co-star in "The Help," Oscar-winner Octavia Spencer, for being her career counselor and "guardian angel." Her advice to other actors: Turn to friends for Help, Pay back your favors, Apply for jobs, and Keep it real.
Hollywood Reporter, August 12th – Universal Studios To Feature 'Insidious' Maze, by Hilary Lewis.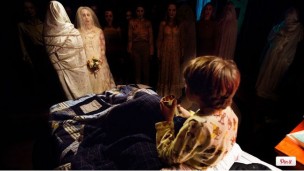 <p< < p=""> </p< <>
October might seem distant to you and I, but Hollywood is already planning for Halloween. The hit horror movie Insidious and its upcoming sequel have inspired a new attraction at Universal Studios Hollywood's Halloween Horror Nights. The theme park's Halloween event will feature a maze based on the FilmDistrict thrillers. Guest will travel into the world of the dead to confront malicious souls and demons intent on bringing suffering to the living. The maze will bring frightening scenes from the film to life. Creative Director John Murdy is pleased with the opportunity to partner with filmmakers who share Universal Studio's passion and who are committed to making every scene and every nuance of the maze as authentic and unsettling as their film. The Halloween exhibit will also include attractions based on The Walking Dead, Evil Dead and Black Sabbath.
Variety, August 12th – Honda Launches Movement to Help Save Drive-In Theaters, by Marc Graser.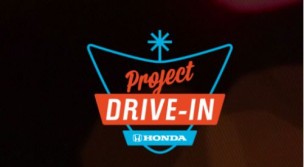 <p< < p=""> </p< <>
With hundreds of drive-in theaters expected to close at the end of the year once studios stop distributing 35mm film prints, Honda is backing a national effort to save the screens built around car culture. "Project Drive-In," sponsored by Honda, aims to save as many drive-ins as possible that haven't been able to make the switch to digital projection, and will supply at least five drive-in theaters with the projectors. Individuals can vote to determine which theaters will receive the projectors. The five winning theaters will host a special screening of Sony Pictures Animation's "Cloudy with a Chance of Meatballs 2," Honda says, Cars and drive-in theaters go hand-in-hand, and it's our mission to save this decades-old slice of Americana that holds such nostalgia for so many of us.
I'm your host Kelly Lester. Thank you for watching. Please send any questions or comments to TradeVine@ActorsReporter.com And, remember, you heard it through the TradeVine.<p< < p=""> <p< < p=""> </p< <></p< <>
The TradeVine is a weekly show on Actors Reporter, a channel on the Actors Podcast Network, a Pepper Jay Production. <p< < p=""></p< <>
</p< <></p< <>