TradeVine entertainment news highlights for week ending April 26th 2013 with Brett Walkow
THE PURPOSE OF THE TRADEVINE IS TO ENCOURAGE THE ENTERTAINMENT INDUSTRY TO READ THEIR TRADES: VARIETY, HOLLYWOOD REPORTER, BACK STAGE, ETC. ENJOY LEARNING ABOUT YOUR INDUSTRY.
EACH FRIDAY, THE TRADEVINE SEEKS OUT A FEW OF THE INFORMATIVE TRADE ARTICLES YOU MAY HAVE MISSED. VISIT THE TRADE, ITSELF, FOR THE ENTIRE ARTICLE.
Hi everybody, I'm Brett Walkow of the Actors Reporter and welcome to the TradeVine. Our goal at the TradeVine is to help you stay informed and to keep up with some of the entertainment news you may have missed in the Trades, such as The Hollywood Reporter, Daily Variety, and Backstage.
Back Stage, April 23rd – 4 Ways To Handle Not Getting the Part, by David Dean Bottrell. Probably the single toughest part of being an actor is letting go of the jobs that we do not book. Here are a few things to remember: 1. Nobody's brilliant every time. Auditioning is acting, and acting is a very human art form. 2. Casting directors watch bazillions of auditions, and they only remember the brilliant ones and the outrageous, poorly-planned, horrible ones. If you've performed well in the past, that's all they will remember. 3. Giving a fantastic audition doesn't mean you'll get the job. If they don't cast you, it's because you weren't the "right" person for it. It's no reflection on your talent. 4. There is no shortage of wonderful actors. If at the end of the day you lose the gig, remind yourself that you are a part of a remarkable, hardworking, and incredibly talented community.
Hollywood Reporter, April 22nd – Russian Authorities Accuse Madonna of Violating Tax and Migration Legislation, by Vladimir Kozlov. Eight months after Madonna's concert at St. Petersburg's sports and concert center Peterbugrsky, Russian authorities claim that Madonna violated Russia's tax and migration legislation by performing on the wrong type of visa and, consequently, failing to pay applicable taxes on her fee.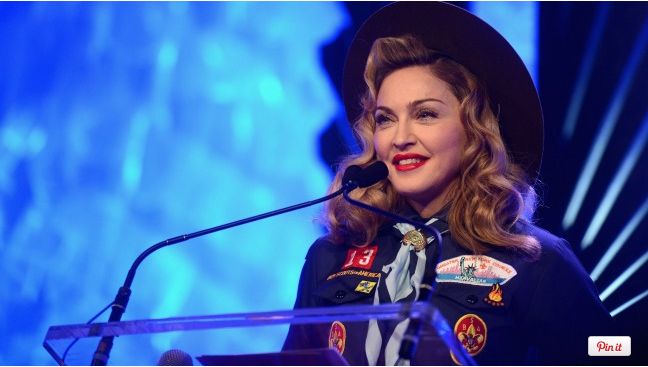 The singer's visa was issued based on an invitation from the culture ministry and limiting the purpose of her visit to "cultural relations." To be able to perform, the singer should have obtained a work permit. Madonna's performance in St. Petersburg stirred controversy because the singer voiced support to the jailed Pussy Riot members, whose trial was in progress at the time.
Variety, April 23rd – New York Incentives Keep Productions Made in Manhattan, by Dave McNary. When Johnny Carson moved The Tonight Show from Manhattan to Los Angeles in 1972, with the state's then-first lady Nancy Reagan among his early guests, it wasn't as much a blow to jobs as it was to pride.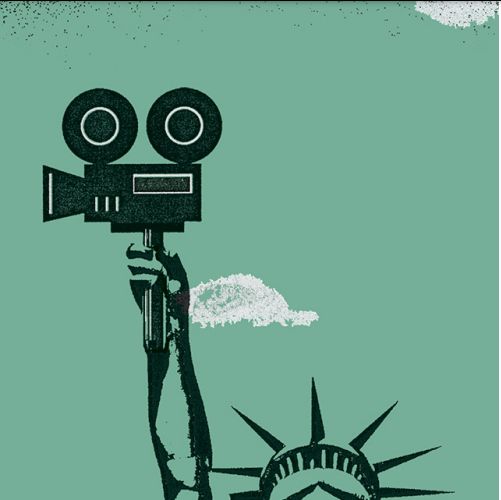 For years afterward, whenever New York got mentioned in latenight, it usually was about crime and grit. Two generations later, NBC has decided to move home after naming Gotham-based Jimmy Fallon as host Tonight's impending move seems to underscore the extent to which New York has captured the production momentum in the bi-coastal rivalry. The move highlights the Empire State's ability to offer a sweeter pot of incentives that California struggles to match. A reminder that Southern California, with its concentration of talent and terrific weather, is no longer such a sure thing as a locale, as TV dramas and major feature films have been drifting away from L.A. for a decade or more.
Well, that's it for the TradeVine this week. I'm Brett Walkow. Thank you very much for watching. And remember, You heard it through the Tradevine!