TradeVine entertainment news highlights for week ending April 19th 2013 with Anna Shalray
THE PURPOSE OF THE TRADEVINE IS TO ENCOURAGE THE ENTERTAINMENT INDUSTRY TO READ THEIR TRADES: VARIETY, HOLLYWOOD REPORTER, BACK STAGE, ETC. ENJOY LEARNING ABOUT YOUR INDUSTRY.
EACH FRIDAY, THE TRADEVINE SEEKS OUT A FEW OF THE INFORMATIVE TRADE ARTICLES YOU MAY HAVE MISSED. VISIT THE TRADE, ITSELF, FOR THE ENTIRE ARTICLE.
Hi everybody, I'm Anna Shalray of the Actors Reporter and welcome to the TradeVine. Our goal at the TradeVine is to help you stay informed and to keep up with some of the entertainment news you may have missed in the Trades, such as The Hollywood Reporter, Daily Variety, and Backstage.
Back Stage, April 3rd – 3 Reasons a Theater Degree is Important, by Harvey Young.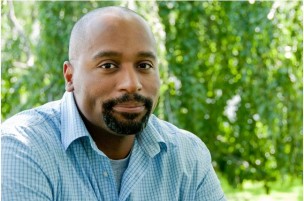 The skill sets imparted through the study and practice of theater such as self-presentation abilities, punctuality, and an unparalleled work ethic rarely succeed in changing public opinion on the value of theater education. You might not earn the salary of a bioengineer, but the value is immeasurable. Theatre is a business. The skills gained through theater apply to many jobs like lawyers, politicians, and community educators. It is also important to remember that social importance and salary do not always correlate. An exhibition on American POWs at the National World War II Museum in New Orleans has a section dedicated to theater. Theater companies formed in most camps and staged major productions which fellow POWs and guards watched from wooden theater seats made from Red Cross cartons. Theater served not only as an escapist diversion but also as a medium that created community, elevated spirits, and helped POWs to reconnect with American culture. The power of that creation is not only worthwhile but also invaluable.
Hollywood Reporter, April 12th – Prince William, Kate Middleton and Prince Harry to Visit Warner Bros. Studios Leavesden, by Stuart Kemp.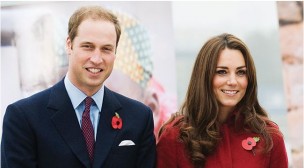 The Duke and Duchess of Cambridge and Prince Harry are scheduled to attend the inauguration of Warner Bros. Studios Leavesden. The royal party will attend the official opening of the Hollywood studio's sprawling U.K. site on the outskirts of the British capital, which also boasts a Harry Potter tour attraction. During the tour, the royals will be introduced to some of the creative teams from recent Warner Bros. productions. The royal party then will host a meeting for its Charities Forum in the Great Hall. The Charities Forum provides a platform for collaborative activity between the participating charities and organizations.
Variety, April 10th – CinemaCon Exhibitors Look to Franchises to Float Box Office, by Dave McNary.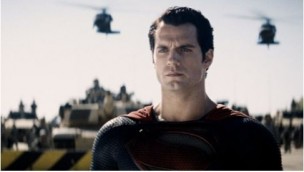 With the domestic box office trailing the 2012 pace by double digits, CinemaCon's bow in Las Vegas comes at a crucial time before the summer tentpole season starts. Lionsgate has prepped a full-scale presentation for the Colosseum at Caesar's Palace, including footage from "The Hunger Games: Catching Fire," expected to be among the year's top grossers. Richie Fay, Lionsgate's president of domestic distribution says It's a very competitive time for distributors. Your reels and trailers need to be polished. Paramount's opening night presentation included footage from "Star Trek Into Darkness" and "World War Z" along with a sneak preview of Michael Bay's "Pain & Gain." And Warner Bros. plans to show footage from three powerful titles including "Man of Steel."
Well, that's it for the TradeVine this week. I'm Anna Shalray. Thank you very much for watching. And remember, You heard it through the Tradevine!