TradeVine entertainment news highlights for week ending April 13th 2012 with Roxy Shih
THE PURPOSE OF THE TRADEVINE IS TO ENCOURAGE THE ENTERTAINMENT INDUSTRY TO READ THEIR TRADES: VARIETY, HOLLYWOOD REPORTER, BACK STAGE, ETC. ENJOY LEARNING ABOUT YOUR INDUSTRY.
EACH FRIDAY, THE TRADEVINE SEEKS OUT A FEW OF THE INFORMATIVE TRADE ARTICLES YOU MAY HAVE MISSED. VISIT THE TRADE, ITSELF, FOR THE ENTIRE ARTICLE.
Hi everybody, I'm Roxy Shih of the Actors Reporter and welcome to the TradeVine. Our goal at the TradeVine is to help you stay informed and to keep up with some of the entertainment news you may have missed in the Trades, such as The Hollywood Reporter, Daily Variety, and Backstage.
Back Stage, April 10th – In the Advice section, Ask A Professional, the article is entitled, Be Intentional at Auditions, by Constance Tillotson. Before walking into any important room you must know what you want. You are walking in with your own personal worth. In a casting room, it is never about what you say that books the job. It's about how those in the room feel once you have left it. If you are doing your job correctly, a part of the people sitting in the room will feel like the other character. Your energy and performance should disturb their molecules. And that is what they will remember. Understanding the wide range of acting techniques is imperative. A broad knowledge of classic and contemporary styles allows the actor a myriad of tools to excavate his or her own truth. There is no right or wrong in acting. It is a process that reveals truth.
Also in the Back Stage online edition, April 2012 – Back Stage Seeking New Face of Actorfest, By Daniel Lehman. Back Stage is seeking talent for its "Become the Face of Actorfest Philly" contest. Submit your photo to Back Stage for a chance to be featured as the new Face of Actorfest. If you win, your picture will be seen by thousands in Back Stage magazine as well as online at BackStage.com. The contest ends on Friday, April 27 at noon EST. Actorfest Philly will be held Saturday, May 5 in Philadelphia, PA. For more info, visit Actor Fest dot com or view the full casting notice on Back Stage dot com.
The Hollywood Reporter, April 11th – THR presents the 35 Most Powerful People in Media. If you're a ruthless tyrant, an American hero or a star with a story to tell, the must-stops for getting your message out are right here. The Hollywood Reporter's second annual Power List honors the anchors, executives, late-night impresarios and media moguls who drive the news cycle, influence the entertainment industry, take us into the lives of the famous (and infamous) and keep us connected to our world. TV news continues to mint superstars: Matt Lauer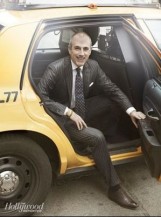 just signed a new Today deal that will make him the highest-paid anchor in history, Diane Sawyer's news bona fides are so well-established, it's hard to imagine she was ever viewed as a beauty-queen lightweight, Anderson Cooper's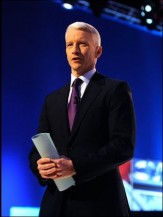 globe-trotting humanism and unflagging energy have led to not one but three jobs and Bill O'Reilly's independent streak has kept him atop the cable-news ratings for 125 consecutive months. For the complete list visit Back Stage dot com.
Well, that's it for the TradeVine this week. I'm Roxy Shih. Thank you very much for watching. And remember, You heard it through the Tradevine!
The TradeVine is a weekly show on Actors Reporter, a channel of the Actors Podcast Network, a Pepper Jay Production.