The TradeVine highlights entertainment news for week ending September 9th, 2011 with Katelyn Haynes
THE PURPOSE OF THE TRADEVINE IS TO ENCOURAGE THE ENTERTAINMENT INDUSTRY TO READ THEIR TRADES: VARIETY, HOLLYWOOD REPORTER, BACK STAGE, ETC. ENJOY LEARNING ABOUT YOUR INDUSTRY.
EACH FRIDAY, THE TRADEVINE SEEKS OUT A FEW OF THE INFORMATIVE TRADE ARTICLES YOU MAY HAVE MISSED. VISIT THE TRADE, ITSELF, FOR THE ENTIRE ARTICLE.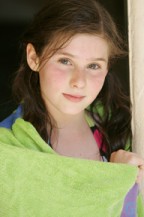 Hello everybody, I'm Katelyn Haynes filling in for Danika Quinn who is on assignment. Welcome to the TradeVine. Are you having trouble staying in the Hollywood loop? Don't get discouraged, pick up the trades. Online, in print or even here with us at the TradeVine, the trades are here to help you, the talent, stay informed. And, we've picked out some really great articles this week for you to not miss. Remember, our goal here at the TradeVine is to help you stay informed and to keep up with the trades, such as The Hollywood Reporter, Daily Variety, and Backstage.
Daily Variety, Tuesday, August 6th – "Netflix streams into Latin America," by Anna Marie de la Fuente. Netflix is rolling out its online video streaming service across 43 Latin American and Caribbean countries sooner than anticipated. The Portuguese-language version of Netflix bowed Monday, allowing Brazilians to begin free, one-month trials on its website. On Wednesday, the Spanish-language version of Netflix rolled out in Argentina, Uruguay and Paraguay, and Chile followed on Thursday. And, today, the Andean region of Columbia, Venezuela, Peru and Ecuador will get the streaming service. Mexico, Central America and the Caribbean follow on September 12th. Monthly fees range from nearly $8 in Mexico and Central America to $9 in Brazil and Argentina. Even though only 24% o households in Latin America have broadband, Netflix believes its relatively low cost will make it more attractive than DVDs. I guess we really do live in a digital world.
Daily Variety, Wednesday, September 7th – "Oscars roll dice on Eddie," by Justin Kroll and Josh L. Dickey. In landing Eddie Murphy as host, Academy Awards producer Brett Ratner managed to bring an element of surprise to a traditional choice. While Murphy is a standup vet, former "Saturday Night Live" cast member and bona fide movie star, he hasn't taken the stage in decades, and his more recent films have struggled. The return to a comedian as emcee was widely expected after this year's pairing of thesps James Franco and Anne Hathaway was widely panned. But Murphy comes with his own set of question marks. While Murphy remains a household name, his star power isn't near its peak in the late 1980s and early 90s. and his comedic tone plays edgier than the Oscarcast's comfort level, though that didn't stop the Acad from handing the emcee mic to Chris Rock and Jon Stewart.
Hollywood Reporter, September 16th – The article is entitled "Rupert's Powerful Personal Enemies," by Paul Bond. An analyst warns the News Corp. mogul to watch his back, as the Hollywood Reporter tracks rivals ready to pounce on Rupert Murdoch. Those rivals include Gordon Brown, former Prime Minister who had a falling out with Murdoch in 2006, George Soros cheerleader for the far left gave watchdog group Media Matters $1 million dollars to help wage war on Murdoch's Fox News Channel, and actor Hugh Grant who is an alleged hacking victim and has become the front man for an organization called Hacked Off, which demands more oversight of the British media. While the rest of us are enjoying your programs, you'd better watch your back Mr. Murdoch because some powerful people are out to get ya.
Well, that's it for the TradeVine this week. I'm Katelyn Haynes. Thank you very much for watching. And remember, You heard it through the Tradevine!