The TradeVine for weekly entertainment news highlights
THE PURPOSE OF THE TRADEVINE IS TO ENCOURAGE THE ENTERTAINMENT INDUSTRY TO READ THEIR TRADES: VARIETY, HOLLYWOOD REPORTER, BACK STAGE, ETC. ENJOY LEARNING ABOUT YOUR INDUSTRY.
EACH FRIDAY, THE TRADEVINE SEEKS OUT A FEW OF THE INFORMATIVE TRADE ARTICLES YOU MAY HAVE MISSED. VISIT THE TRADE, ITSELF, FOR THE ENTIRE ARTICLE.
Hi everybody, I'm Kim Estes of the Actors Reporter and welcome to the TradeVine. Our goal at the TradeVine is to help you stay informed and to keep up with some of the entertainment news you may have missed in the Trades, such as The Hollywood Reporter, Daily Variety, and Backstage.
Back Stage, May 8th – No Footage for a Demo Reel? Here's Your Solution! By Brad Holbrook.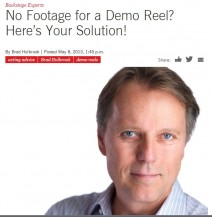 A demo reel is a carefully selected and edited montage of an actor's work as a performer in film, TV, or other video productions. An effective demo reel will be a minute to a minute and half long and will have three or four clips from different projects. Agents and casting directors looking at a reel only want to know what your heat level is as a performer. What if you have no footage? To create a scene as if it were taken from a movie, a TV show, or even a low-budget web series requires an enormous amount of work, other people, and time. And, not least of all, money. The better solution to spending all that time and money trying to fake something you don't have is to feature yourself doing something you already do very well, in a professionally recorded video. A monologue. A song. A bit of a stand-up set. You can have this on the web for instant viewing by anyone at any time from anywhere in the world. It's not a "demo reel," per se, but it can still work for you. The video should be just you performing something you've chosen in a close-up, uncluttered shot – a virtual screen test where you are in control of everything, and the result is 100 percent you at your best.
Hollywood Reporter, May 28th – Cannes Best Screenplay Winner Jia Zhangke: 'I Want to Bring About Change in China' by Patrick Brzeski.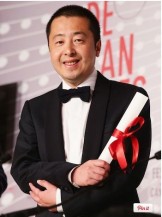 Now the world's second-largest movie market, China's rise as a major player in the global film industry is firmly established. But director Jia Zhangke's win of the Best Screenplay award at Cannes Sunday gave his country something it continues to hunger for: recognition as a creative force in world cinema, rather than merely a market for consumption. Jia's Cannes competition entry A Touch of Sin portrays the social toll of China's breakneck development on the lives of individuals marginalized or left behind by the country's "economic miracle." None of his work to date has been given an official release in China, either because the content was deemed too controversial or the movies simply too non-commercial for China's nascent movie circuits, but Jia says he is confident A Touch of Sin will be screened in China.
Variety, May 24th – Will Superstars Become Summer Box Office Superheroes? By Peter Bart.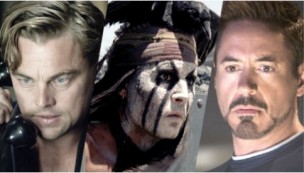 As the price of tent-poles rises, so do the quotes of the actors who top-line them. The box office action this summer will be triggered more by superstars than superheroes, contrary to recent history. And the studios have created and endured some messy budgetary headaches and production melodramas to make that happen. Wall Street gurus argue relentlessly that the major studios are on firmer ground when they focus on mega-budget tent-poles and superstar sequels, but do the budgets represent appetite rather than reality? And what will be the ultimate consequences on the Hollywood economy? Today's Hollywood has defined a new reality, and the superstars are enjoying the ride. Why shouldn't they?
Well, that's it for the TradeVine this week. I'm Kim Estes. Thank you very much for watching. And remember, You heard it through the TradeVine!
The TradeVine is a weekly show on Actors Reporter, a channel on the Actors Podcast Network, a Pepper Jay Production