The TradeVine – Entertainment Trade Industry Trade Article Highlights – November 17th, 2017
Welcome to the TradeVine whose purpose is to encourage the entertainment industry to read their trades: Variety, Backstage, Hollywood Reporter, etc. Enjoy learning about your industry.
Each Friday, The TradeVine seeks out a few of the informative trade articles you may have missed. Please visit the trade, itself, for the entire article.

---
Backstage – Advice for New Actors + More From the Backstage Community Forums, by Casey Mink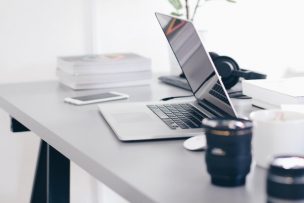 You already know Backstage is the go-to for any and all information pertaining to your craft. But now, you have the chance to get in on the action with the Backstage Community Forum. Here, you can engage with others in your industry, as well as teachers, experts, and, yep, even agents and casting directors. Below are some of this week's most interesting new topics; drop a reply or post a new thread. Either way, fire up that keyboard and get involved right here!
New actor asking for advice:
"Hello! I am a 13 year old girl with a strong interest in acting. The only problem is; I've only ever done a play in 4th grade, but I was the lead. I'm in my school's drama club, but my school/ town is so small, we can't afford to put on a real show.
"Any advice? Anything ranging from how to get roles, how auditions are like/ how to find them, to acting tips and whatnot. I am brand new to the acting world, and could really use some advice. Anything helps! Thank you!" —nur-aksamija
Determining your child's age range?
"My daughter just turned 14 and we're very new to this…We started submitting on actors access and backstage a couple of weeks ago and she's received 3 invitations for auditions but all three parts have been older teens and I really thought her range would be younger. She's under 5 feet tall and in person people tend to think she's younger. Perhaps because the headshot is just her face, she looks older than when you see her whole body. We've been submitting for anything 10-15 but she has not been contacted for any of the under 14 parts…Just curious how you determined your child's age range?" —SG401 Read Entire Artice Here
---
The Hollywood Reporter – 'The Royals' Female Cast and Crew Accuse Mark Schwahn of "Repeated Unwanted Sexual Harassment", by Bryn Elise Sandberg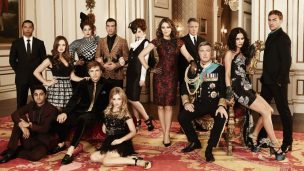 The letter comes after Schwahn was suspended from his role as showrunner on 'The Royals' on Wednesday.
After sexual harassment allegations were levied against television producer Mark Schwahn by former One Tree Hill cast and crew members, the female team behind E!'s The Royals is speaking out.
In a letter released on Thursday signed by 25 cast and crew members from the series, the women on the drama accuse the showrunner of "repeated unwanted sexual harassment of multiple female members of cast and crew." The letter comes a day after Schwahn was suspended from his role as showrunner on the show.
What's more, star Elizabeth Hurley released her own comments on Twitter. In the statement, she revealed that she was unaware of Schwahn's behavior but felt she had "let down" her cast by not picking up on what was allegedly happening. Read Entire Artice Here
---
Variety – Can Warner Bros.' Expensive, Long -Awaited 'Justice League' Deliver the Hit That DC Needs? by Ricardo Lopez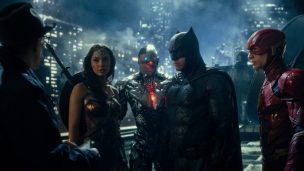 Warner Bros. is holding its breath as the studio prepares to unveil "Justice League" this weekend.
The costly superhero team adventure carries a production budget of more than $250 million, according to several sources, and with it, the hope that DC's interconnected cinematic universe of comic book heroes and villains can deliver huge audiences around the globe.
When tens of millions of dollars in worldwide marketing and distribution costs are added in, "Justice League" would have to bring in a lofty sum of around $600 million from ticket sales alone and additional revenue from ancillaries like pay-TV and home entertainment in order to turn a profit.
Warner Bros. executives are already concerned that the movie's debut this weekend — projected to be $110 million — is less than what they had hoped for. In comparison, last year's "Batman v Superman: Dawn of Justice" opened to $166 million. The film will also face some competition over the upcoming holiday weekend from another big release, Disney/Pixar's "Coco," though the animated film skews younger. So far, early reaction to "Justice League" has been mixed both among critics and fans. Some have panned it, while others have praised its lighter tone. Read Entire Artice Here
---
Please send any questions or comments to TradeVine@ActorsReporter.com
---
And, remember, you heard it through The TradeVine.
---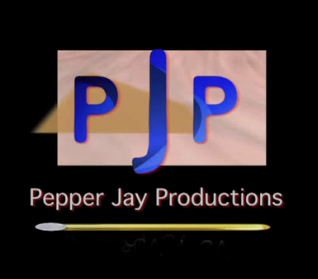 The TradeVine is a weekly article on Actors Reporter, a channel on the Actors Podcast Network, a Pepper Jay Production.