The TradeVine Entertainment Trade Articles Highlights with Julie-Kathleen Langan
THE PURPOSE OF THE TRADEVINE IS TO ENCOURAGE THE ENTERTAINMENT INDUSTRY TO READ THEIR TRADES: VARIETY, HOLLYWOOD REPORTER, BACK STAGE, ETC. ENJOY LEARNING ABOUT YOUR INDUSTRY.
EACH FRIDAY, THE TRADEVINE SEEKS OUT A FEW OF THE INFORMATIVE TRADE ARTICLES YOU MAY HAVE MISSED. VISIT THE TRADE, ITSELF, FOR THE ENTIRE ARTICLE.
Hi everybody, I'm Julie-Kathleen Langan of the Actors Reporter and welcome to the TradeVine. Our goal at the TradeVine is to help you stay informed and to keep up with some of the entertainment news you may have missed in the Trades, such as The Hollywood Reporter, Variety, and Backstage.
Back Stage, March 10th – How to Keep Learning, by Harvey Young.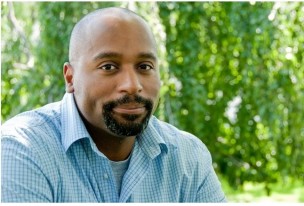 All of us can recall a teacher who was profoundly impactful on our lives. We may not be students anymore, but we should not give up attempts to improve ourselves as well as our skills. There are options for all of us regardless of what our schedules look like.
1. Community centers. It is not uncommon to find small group seminars and workshops on an array of topics, including acting classes and playwriting workshops.
2. Academic theater conferences frequently offer workshops with prominent artists on an array of topics.
3. Colleges and universities often host guest artists who lead workshop open to the university community and sometimes to the public.
4. Community theaters. Many offer rigorous training programs, which might be considered "guerrilla MFAs," that offer extraordinarily valuable lessons.
Back Stage, March 7th – How to Be Unforgettable When Acting in A Drama, by John Swanbeck.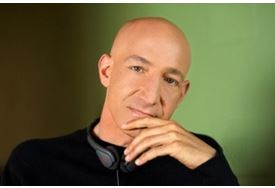 Actors love to cry. Nothing attracts them more than the chance to weep. But what is it in a dramatic performance that touches an audience?
1. When your character's involved in an argument, don't argue against the character with whom you have a relationship, argue for the relationship you have with the other character.
2. When creating conflict remember the conflict that really interests the camera isn't the conflict between two characters. It's the conflict within a character.
3. Finally, with all the other actors on the planet trying to make us cry, how does the clever actor stand out from the crowd? Make us laugh. Nothing brings home the full effect of a tear-jerker more than one moment in the middle of a crying scene, when the actor makes us laugh.
Hollywood Reporter, March 10th – BBC Three Head Bullish on Network's Online-Only Future, by Georg Szalai.

The BBC made headlines last week when it announced its first-ever shutdown of a linear TV network. The U.K. public broadcaster said it would remodel its youth channel BBC Three into an online-only service. In its rich history BBC Three has had some exceptional successes. It is also the only channel in the U.K. that makes documentaries and current affairs specifically for the young adult audience.Addressing what BBC Three will need to do to succeed as a digital-only service, BBC Three head Zai Bennett said it will have to embrace its creative, risk-taking nature more than ever. The BBC wants to stress that BBC Three is not only still open, but thriving.
I'm your host Julie-Kathleen Langan. Thank you for watching. Please send any questions or comments to TradeVine@ActorsReporter.com Georg SzalaiAnd, remember, you heard it through the TradeVine.

The TradeVine is a weekly entertainment news highlights show on Actors Reporter, a channel on the Actors Podcast Network, a Pepper Jay Production.