The TradeVine – Entertainment Trade Article Highlights – September 7th, 2018
Welcome to the TradeVine whose purpose is to encourage the entertainment industry to read their trades: Variety, Backstage, Hollywood Reporter, etc. Enjoy learning about your industry.
Each Friday, The TradeVine seeks out a few of the informative trade articles you may have missed. Please visit the trade, itself, for the entire article.

---
Backstage – 6 Tips to Help You Ace Your Next Open Call, By JV Merchanti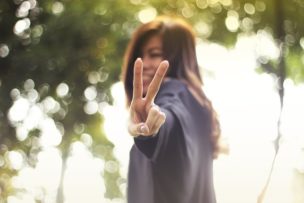 Some actors will tell you that it's not worth your time to go to an EPA or Open Call; that we're not really looking; or only seriously seeing agent/manager submissions. I can tell you that when casting the Broadway production of Andrew Lloyd Webber's
"The Woman in White" many years ago that seven of our ensemble members came from the EPA. Musicals and shows requiring younger people (think "Spring Awakening") especially use these calls to find young, unrepresented talent. For plays, understudy roles can often be cast from these calls.
First, no matter what the call is, look closely at the breakdown and character descriptions. If you're right for a role (or multiple roles in the show) then it is worth your time to go to the call. If you are not right for any of the roles listed, please do not go. It's a waste of your time and ours. Yes, we're probably working on more than one project at a time but it's not a good idea to "just get seen." It makes it look as if you don't understand who you are or what you can do as a performer. You've also taken away an audition time for someone who may be right for the show. It reflects poorly on you. Read Entire Artice Here
---
The Hollywood Reporter – Saban Films Picks Up Orlando Bloom Priest Abuse Drama 'Romans', by Tatiana Siegel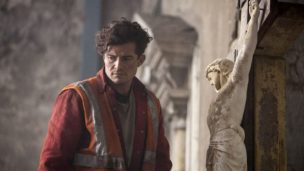 The film made its world premiere at the Edinburgh Film Festival, where Anne Reid took home the prize for best performance in a British feature film
Saban Films has acquired U.S. distribution rights to Ludwig and Paul Shammasian's Romans. The drama stars Orlando Bloom, Janet Montgomery, Charlie Creed-Miles, Josh Myers and Anne Reid.
Written by Geoff Thompson (The Pyramid Texts), the film centers on Malky (Bloom), a man who struggles to come to terms with the abuse he suffered by a local priest when he was a child. Now, set on demolishing the church in which the abuse took place, he finds himself on the unlikely path towards forgiveness. Read Entire Artice Here
---
Variety – 7 Observations From the Venice Film Festival, By Owen Gleiberman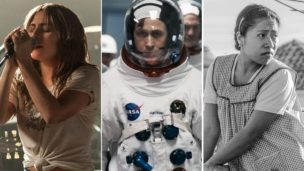 This year's Venice Film Festival isn't over yet, but already it feels historic. A nexus of shifting paradigms and pure filmmaking excitement. Here are a few thoughts about it:
1. It Was the Mother of All Festival Cornucopias. It's not unusual to leave a film festival having encountered a number of inspiring movies. But what dazzled uniquely at Venice this year was how many films there were that felt extraordinary that felt so major. From the convulsively authentic and exciting "First Man," a rough-and-tumble 1960s NASA-goes-to-the-moon drama that takes up residence in your head, to the transcendent romance of "A Star Is Born," a Hollywood movie that feels at once rapturously new and swooningly classic. From the wicked acidic grip of the "All About Eve"-meets-Masterpiece Theatre of Doom costume drama "The Favourite" to the neorealist aesthetic mastery of "Roma" to the ecstatically lived-in portrait of Vincent van Gogh that is "At Eternity's Gate." The way the world is structured now, people go to festivals to hunt for Oscar contenders. What was altogether startling about Venice this year is that if there were still only five best picture nominees, you might feel as if you'd just seen all five. Read Entire Artice Here
---
Please send any questions or comments to Pepper@ActorsReporter.com
---
And, remember, you heard it through The TradeVine.
---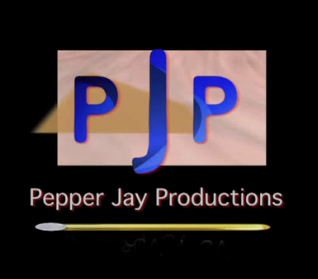 The TradeVine is a weekly article on Actors Reporter, a channel on the Actors Podcast Network, a Pepper Jay Production.