The TradeVine – Entertainment Trade Article Highlights – September 6th, 2019
Welcome to the TradeVine whose purpose is to encourage the entertainment industry to read their trades: Variety, Backstage, Hollywood Reporter, etc. Enjoy learning about your industry.
Each Friday, The TradeVine seeks out a few of the informative trade articles you may have missed. Please visit the trade, itself, for the entire article.

---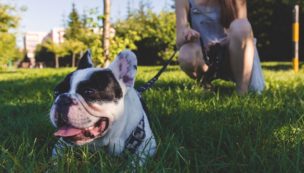 Backstage – The 10 Best Survival Jobs for Actors According to an Acting Coach, By Matt Newton

It seems this question comes up every single day from one of my students: "How do I make money while still being available for auditions? Do I have to wait tables?" The answer is, you don't. Having been a professional actor for 14 years, I've done everything from temp work, serving food to dolls (More tea?), dog walking, and even working the graveyard shift at a physical therapy office. Working at a bar or restaurant is not for everyone. While the money can be good, it can also keep you up late, leaving you tired and not at your best at auditions.
Unless you can find that dream full-time job with salary and benefits that allows you the chance to pursue acting, you have to be smart, resourceful, and flexible to create a steady income flow until you book that first national commercial, or that first guest-starring role. What other skills do you have? Is there a job (or two or three) you can do that makes you happy (or at least that you can tolerate) while you are pursuing your dream? To achieve this might mean some creative thinking. Read Entire Article Here
---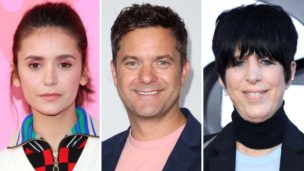 The Hollywood Reporter – Nina Dobrev, Joshua Jackson, Diane Warren to Be Recognized at EMA Honors, By Lily Rosenberg

Jonathan Safran Foer and Earth Friendly Products chief Kelly Vlahakis-Hanks also will be honored at the Sept. 28 event, featuring a performance by Willow Smith.
Nina Dobrev, Joshua Jackson and Diane Warren will be honored at the second annual EMA Honors Benefit Gala, which recognizes trailblazers working to protect the planet.
In addition, the Environmental Media Association also will honor author Jonathan Safran Foer and Earth Friendly Products president and CEO Kelly Vlahakis-Hanks at its Sept. 28 event, taking place at a private estate in Pacific Palisades.
Dobrev (Fam, The Vampire Diaries) will be honored with the Futures Award, Jackson (The Affair, Dawson's Creek) with the Ongoing Commitment Award, Grammy- and Emmy-winning singer-songwriter Warren with the Missions in Music Award, Safran Foer with the Literary Impact Award and Vlahakis-Hanks with the Corporate Responsibility Award. Read Entire Article Here
---
Variety – Sony Pictures Chief on Spider-Man Split: 'For the Moment the Door is Closed', By Will Thorne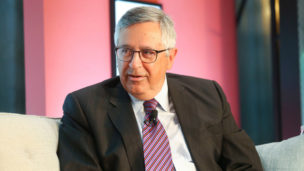 Fans holding out hope that Spider-Man might be returning to the Marvel Cinematic Universe will be disappointed to hear that "for the moment the door is closed," according to Sony Pictures chairman and CEO Tony Vinciquerra.
Speaking at Variety's Entertainment & Technology summit, Vinciquerra cryptically added that "it's a long life," implying that perhaps in the distant future the web-slinging hero might swing his way back to the Disney-owned company.
Vinciquerra insisted that there is "no ill will" between Sony and Marvel, after the two failed to reach on agreement on financing terms for upcoming Spider-Man movies, effectively removing Tom Holland's Spider-Man from the Marvel fold in terms of both future standalone and team-up features. However, he also did acknowledge the fan backlash to the news, saying that it has been "an interesting couple of weeks" for the studio. Read Entire Article Here
---
Please send any questions or comments to Pepper@ActorsReporter.com
---
And, remember, you heard it through The TradeVine.
---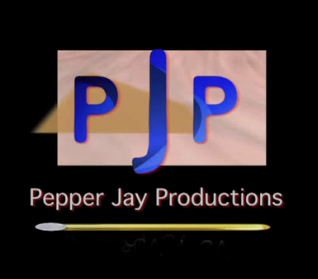 The TradeVine is a weekly article on Actors Reporter, a channel on the Actors Podcast Network, a Pepper Jay Production.