The TradeVine – Entertainment Trade Article Highlights September 29th, 2017
Welcome to the TradeVine whose purpose is to encourage the entertainment industry to read their trades: Variety, Backstage, Hollywood Reporter, etc. Enjoy learning about your industry.
Each Friday, The TradeVine seeks out a few of the informative trade articles you may have missed. Please visit the trade, itself, for the entire article.

---
Backstage – 8 Musical Theater Audition Tips for Dancers, by Duncan Stewart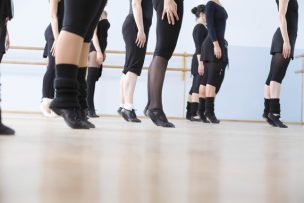 The "third position" is used on a very basic level in ballet and dance. It's when one is "practicing to get to fifth position. You want to put your heel of one foot into the center of your other foot, and stand with both feet firmly on the ground, feet turned out." Now, why am I talking about the third position?
Let's walk through a familiar audition scenario: You arrive for the dance call, and assuming you've done well—(you've made it through a possible cross-floor, combo one, and possible combo two)—the team may announce that they would like you to sing. This could be a 16-bar cut, but they might ask you to sing a song of your own choice, or vocal sides (from the show) that have been sent to you via your agent. Now here's the essence of what I'm getting at: At this critical stage of the audition, I prefer my dancers to leave the dancer at the door and walk in with a singer mindset!
If you're singing, I want to see a singer. If you're acting, I want to see an actor. What I don't want to see are dancers who walk into the singing component of their audition and display the demeanor of, "I'm not really a singer. I'm a dancer so please don't expect me to 'nail' this."
This may sound like a no-brainer, but time and time again, I see dancers sabotage themselves during this part of the audition process. How exactly do dancers manage to do this? They come in with little or no preparation on their song; they exhibit a voice that has obviously had limited training. (If one is a musical theater professional, it's imperative that training be maintained in all three disciplines.); they choose easy or unimaginative songs as their quick, predictable go-to's; or they walk into the room as a dancer, often standing in third position, and gesturing or adding bits of choreography/movement to their songs. (Many times these gestures are nervous habits because they don't seem to trust themselves as singers.) Read Entire Artice Here
---
The Hollywood Reporter – Hugh Hefner, Playboy Founder and Leader of '60's Sexual Revolution, Dies at 91, by Paul Bond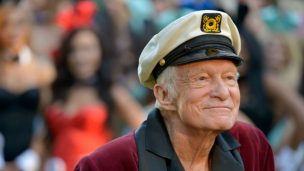 Both lauded and criticized by feminists of the era, the media icon convinced Hollywood starlets to reveal more of themselves on his pages than perhaps anywhere else. The interviews were great, too.
Hugh Hefner, who parlayed $8,000 in borrowed money in 1953 to create Playboy, the hot-button media empire renowned for a magazine enriched with naked women and intelligent interviews just as revealing, died of natural causes Wednesday at the Playboy Mansion in Los Angeles. He was 91.
"My father lived an exceptional and impactful life as a media and cultural pioneer and a leading voice behind some of the most significant social and cultural movements of our time in advocating free speech, civil rights and sexual freedom," read a statement from Hefner's son, Cooper Hefner, chief creative officer of Playboy Enterprises.
While most famous for Playboy, the businessman dabbled in all forms of media, including hosting his own TV shows, beginning with Playboy's Penthouse in the late 1950s and early '60s. Shot in his hometown of Chicago and syndicated, the show featured Hefner in a tuxedo and smoking a pipe surrounded by "playmates" and interviewing such celebrities as Bob Newhart, Don Adams and Sammy Davis Jr. Read Entire Artice Here
---
Variety – Cher Musical 'The Cher Show' Coming to Broadway in 2018, by Seth Kelley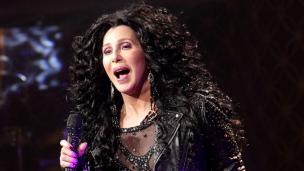 Do you believe?
"The Cher Show," a new musical based on the life and career of the singer and actress, is Broadway-bound.
The show will first open in Chicago at the Oriental Theatre. Previews begin on June 12 of next year, and the limited engagement will run through July 15. Then, in fall of 2018 "The Cher Show" plans to open at the Neil Simon Theatre in Manhattan.
"My life as a musical on Broadway. It seems crazy, exciting and bizarre — but that's probably how my life seems to most people," Cher said in a statement.
Cher has a decades-long, multi-faceted career in the entertainment industry, earning a Grammy, Emmy, Academy Award, and three Golden Globes. She's known for hit songs including "Believe," "I Got You Babe," and "If I Could Turn Back Time." She made her own Broadway debut in 1982 in "Come Back to the Five and Dime, Jimmy Dean, Jimmy Dean." Read Entire Artice Here
---
Please send any questions or comments to TradeVine@ActorsReporter.com
---
And, remember, you heard it through The TradeVine.
---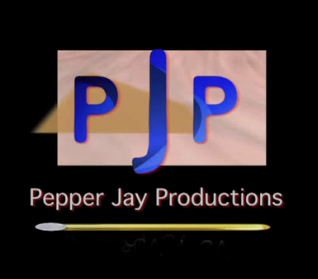 The TradeVine is a weekly article on Actors Reporter, a channel on the Actors Podcast Network, a Pepper Jay Production.