The TradeVine – Entertainment Trade Article Highlights – September 28th, 2018
Welcome to the TradeVine whose purpose is to encourage the entertainment industry to read their trades: Variety, Backstage, Hollywood Reporter, etc. Enjoy learning about your industry.
Each Friday, The TradeVine seeks out a few of the informative trade articles you may have missed. Please visit the trade, itself, for the entire article.

---
Backstage – How to NOT Come Across as the Newbie on Set, By Casey Mink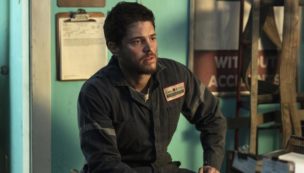 A veteran cinematographer, Darran Tiernan ("Westworld") insists his latest project, CBS All Access' "One Dollar," will defy audience expectations from a visual standpoint. That's because the mystery series, set in a small rust-belt town among its many steel mills, is bursting with vibrancy and color. Tiernan spoke with Backstage about the kind of unexpected beauty only the camera can find, and the one thing on-set that will give you away as a new actor.
How would you describe the job of a cinematographer?
The cinematographer is the right-hand person to the director. They are in charge of camera, lighting, grips, and camera moves. The job that you're going to do is to create the environment and also the technical environment to produce the director's vision, essentially.
From a cinematography standpoint, what was unique about "One Dollar"?
It's a small-town murder mystery set in a steel town. You would think industrial lights would be pretty drab, but these steel mills are full of color because you've got fire, for one thing. Interestingly, you have these big, transparent windows which are all blue, sometimes green, with the yellow and red. So one of the unique things about it is that so much color is brought in, inspired by colors of steel mills. Even those industrial American lights are quite colorful. That's definitely the touch of the art department, syncing it all together and putting it in front of cameras. Read Entire Artice Here
---
The Hollywood Reporter – Docs Are Booming, But Will It Last? by Gregg Kilday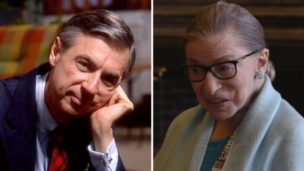 "We are having a very good year for docs right now, which is ironic, because you can see more docs than ever on Netflix," says 'Fahrenheit 11/9' director Michael Moore, though he warns the boom could be short-lived.
President Donald J. Trump. Children's TV host Fred Rogers. Supreme Court Justice Ruth Bader Ginsburg. Music master Quincy Jones. Pope Francis. About the only thing all five have in common is that they are all the focus of new documentary feature films, and even that fact doesn't begin to suggest the wide range of subjects this year's crop of docs tackle. Individually, several of them have already established themselves as genuine box office draws, and collectively they'll be competing with each other in what is shaping up as one of the most competitive Oscar races in years.
Will the boom continue? Read Entire Artice Here
---
Variety – First Look at Tom Hanks as Mr. Rogers in New Film, By Rachel Yang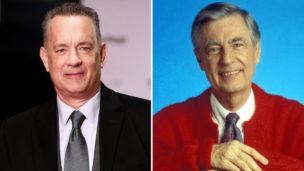 The first glimpse at Tom Hanks in costume as beloved children's television show host Fred Rogers was released on Thursday. The Oscar winner dons Rogers' signature red sweater, along with a dress shirt and tie, tan slacks, and sneakers.
Variety first reported in January that Hanks would play Rogers in TriStar Pictures' biographical drama, with production starting in September. The film is based on the true story of the friendship between the "Mister Rogers' Neighborhood" host and journalist Tom Junod. In the movie, Matthew Rhys ("The Americans") plays Junod, a jaded magazine writer who is reluctantly assigned to profile Rogers. He ends up being so moved by Rogers' kindness and empathy that he overcomes his skepticism and has a renewed look on life.
The movie is the second in recent months to focus on Rogers, with the hit documentary "Won't You Be My Neighbor?" released in June. Read Entire Artice Here
---
Please send any questions or comments to Pepper@ActorsReporter.com
---
And, remember, you heard it through The TradeVine.
---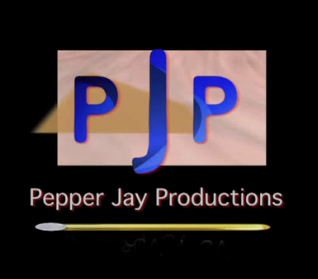 The TradeVine is a weekly article on Actors Reporter, a channel on the Actors Podcast Network, a Pepper Jay Production.