The TradeVine – Entertainment Trade Article Highlights – September 27th, 2019
Welcome to the TradeVine whose purpose is to encourage the entertainment industry to read their trades: Variety, Backstage, Hollywood Reporter, etc. Enjoy learning about your industry.
Each Friday, The TradeVine seeks out a few of the informative trade articles you may have missed. Please visit the trade, itself, for the entire article.

---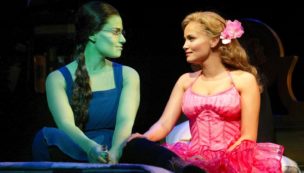 Backstage – Want to Get to Broadway? OK, Then Stop Doing This in Your Auditions, By Casey Mink

It's officially fall, which means it's officially fall theater season. If your hankering to get to Broadway has been reignited with the slightly-cooler weather and onslaught of openings, you've come to the right place. It only takes one project to be the project—but that project will probably come with at least a couple preceding auditions. Stop making these mistakes, and who knows? Maybe you'll have a Tony Award by this time next year (crazier things have happened, OK?).
Lacking focus when it comes to your speaking voice:
"The things we are always alert to as theater CDs include an actor's speaking voice. [We want] an actor who has been trained and can support his or her voice and whose voice is a full function of his or her instrument. It's a controlled aspect in the same way you would control your body—the voice [should] be full and supported and controllable. I listen to actors' voices very carefully, even when we're not casting a musical. I also think acting is acting and truth is truth and beauty is beauty and all of those things transcend medium—but I do think that there is a certain size to acting that we like and celebrate in the theater that's not necessarily required in television and film. We look for people who can convey on the stage to the person in the back of the house with truth." —Tara Rubin, casting director for "Dear Evan Hansen" and more. Read Entire Article Here
---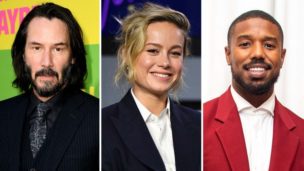 The Hollywood Reporter – Who Could Be Kevin Feige's Mystery 'Star Wars' Actor?, By Richard Newby

The Marvel Studios chief is producing a film in a galaxy far, far away and is said to have already told a "major actor" he had a role for them.
With the revelation that Marvel Studios president Kevin Feige will be teaming with Lucasfilm president Kathleen Kennedy on a new Star Wars film, also came the news that Feige already has a "major actor" in mind for a specific role when the film comes together. With no plot details known at the time, it's impossible to determine whether that specific role is a character Star Wars fans already know or a new one created for the film. Whatever the case, there are a number of big name actors in Feige's circle, both from within the Marvel Cinematic Universe and outside of it who could easily fit the Star Wars universe. While I couldn't possibly guess who this mysterious "major actor," here are a few candidates that could make sense for a trip to a galaxy far, far away. One person not on the list: Robert Downey Jr., who may be a victim of his own success. It doesn't seem likely Feige would want to build two franchises around his leading man who became synonymous with Tony Stark.
Hugh Jackman
Sadly, the former Wolverine will never appear in the MCU as his X-Men character, having hung up his claws after Logan (2017) but he's an admitted fan of what Feige has achieved at Marvel Studios. The two go back a long way, with Feige having got his start as an associate producer on X-Men (2000). Seeing them work together on a Star Wars film would be a bit like coming full circle, and easy to imagine Jackman in the role as grizzled Jedi Master, rogue, or even Sith Lord. Jackman rarely has a chance to break bad, and seeing him do so in a Star Wars film would offer a rarely seen side of the actor. Read Entire Article Here
---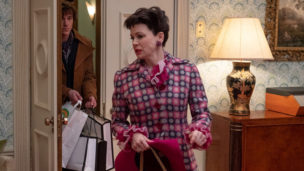 Variety – Renée Zellweger on Becoming Judy Garland: 'I Understand Public Scrutiny', By Marc Malkin

Renée Zellweger can't believe how destitute Judy Garland became toward the end of her life.
"I was very surprised and found this shocking that someone who had worked since she was 2 years old, on that level, could find herself in financial dire straits at that stage in her career," says Zellweger.
The Oscar-winner portrays the "Wizard of Oz" star during the last months of her life in the biopic "Judy," director Rupert Goold's adaptation of the stage play "End of the Rainbow."
"The consequences of some decisions that were made for her early in life," Zellweger says on this week's episode of "The Big Ticket," Variety and iHeart's movie podcast. "It surprised me how naive people were about the consequences of medication in a child's body and what that can do. Naïve in that we didn't know or ignorant rather — that's a better word. Ignorant is a better word." Read Entire Article Here
---
Please send any questions or comments to Pepper@ActorsReporter.com
---
And, remember, you heard it through The TradeVine.
---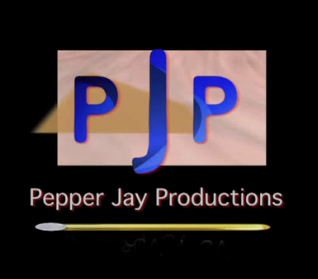 The TradeVine is a weekly article on Actors Reporter, a channel on the Actors Podcast Network, a Pepper Jay Production.