The TradeVine – Entertainment Trade Article Highlights – September 21st, 2018
Welcome to the TradeVine whose purpose is to encourage the entertainment industry to read their trades: Variety, Backstage, Hollywood Reporter, etc. Enjoy learning about your industry.
Each Friday, The TradeVine seeks out a few of the informative trade articles you may have missed. Please visit the trade, itself, for the entire article.

---
Backstage – The Secret to Working More as an Actor, By Denise Simon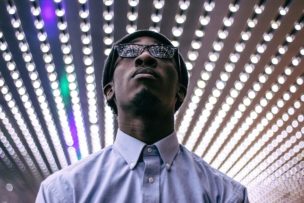 Good actors make acting look effortless. That's why everyone wants to be an actor. But the truth is, we all know it's difficult. Yes, you need to train, hone your skills and craft, network, and have what the casting directors need. But being a good actor takes much more than that. Begin following these simple tips and you just might find yourself working more.
Say please and thank you.
It's what your parents taught you. Saying please is just good manners and makes the other person feel comfortable. People want to be appreciated, plain and simple. And practicing gratitude will make you happy. Say thank you to your agent, manager, casting director, director, assistant director, fellow actors, craft services, the stage manager…anyone and everyone. You never know where your next job is coming from.
Tell the truth.
Telling the truth will bring you peace of mind and allow you to have integrity. Everyone wants to work with someone with integrity. In an industry where people lie to get what they want, telling the truth will earn respect. Be truthful with your words, in your picture, and on your résumé. It must all represent who you are really are, not who you want to be or think someone else wants you to be. Read Entire Artice Here
---
The Hollywood Reporter – The Hollywood Reporter 100: The Most Powerful People in Entertainment 2018, By THR Staff and Edited by Alison Brower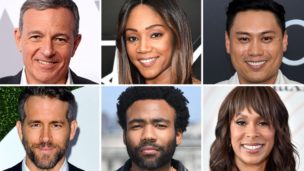 The annual pecking order of showbiz power is revealed as Disney CEO Bob Iger leads the list, the Murdochs tumble from the Top 10 and LeBron James (yes, LeBron James) stakes his claim in a year of merger and #MeToo upheaval.
Walt Disney Co. CEO Bob Iger remains the most powerful person in entertainment, only adding to his empire with $71 billion of 21st Century Fox assets. But his dominance is one of the few things that hasn't changed since THR published 2017's list of Hollywood's most influential figures. Along with Disney-Fox, 2018 saw AT&T win a judge's blessing to acquire Time Warner, spawning new entity WarnerMedia — whose chief, John Stankey, arrives at No. 4. There were the milestones: Filmmakers Ryan Coogler (No. 93) and Jon M. Chu (No. 97) brought inclusive movies to the multiplex, smashing records along the way. And there are the movements: #MeToo and Time's Up drove a reckoning. Out of work, and off the THR 100, are John Lasseter, Roy Price, Brett Ratner and, just this month, Leslie Moonves. His spot has gone to Ronan Farrow, whose reporting took the CBS chief down. Read Entire Artice Here
---
Variety – Film Review: Jack Black in 'The House With a Clock in Its Walls', By Peter Deburge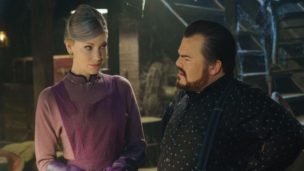 Horror director Eli Roth ('Hostel') tones down the intensity of his scares in service of an Amblin-backed, PG-rated haunted-house mystery.
"Movie magic." That expression used to mean something quite different back when filmmakers relied on practical effects to make the impossible seem possible, and not every YA protagonist had dormant supernatural powers just waiting to be discovered. Yet another in a pipeline of vaguely Harry Potter-esque wish-fulfillment fantasies, Universal's clunky but not entirely un-charming "The House With a Clock in Its Walls" makes enchantment so easy — and so ubiquitous — as to feel almost ordinary, being the all-too-familiar story of an orphan who picks up some nifty tricks when he goes to live in a house that ticks.
Looking back, Amblin Entertainment — that Steven Spielberg-hatched shingle responsible for such films as "Gremlins" and "The Goonies" — may as well have defined the concept of movie magic for a generation, only to see it watered down by all the computer-generated juvenile thrill rides that followed. The Amblin-produced "House" may as well have been conceived as a throwback to what the label once represented: Like 1985's darkly hallucinogenic "Young Sherlock Holmes" (whose trippy CG stained-glass sequence was a visual-effects breakthrough for its time), what presents itself as an ominous mystery is in fact a horror movie for kids. Read Entire Artice Here
---
Please send any questions or comments to Pepper@ActorsReporter.com
---
And, remember, you heard it through The TradeVine.
---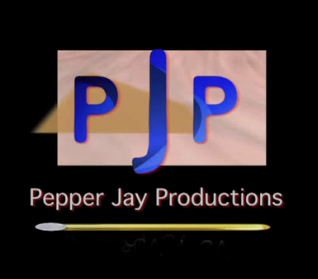 The TradeVine is a weekly article on Actors Reporter, a channel on the Actors Podcast Network, a Pepper Jay Production.