The TradeVine – Entertainment Trade Article Highlights – September 20th, 2019
Welcome to the TradeVine whose purpose is to encourage the entertainment industry to read their trades: Variety, Backstage, Hollywood Reporter, etc. Enjoy learning about your industry.
Each Friday, The TradeVine seeks out a few of the informative trade articles you may have missed. Please visit the trade, itself, for the entire article.

---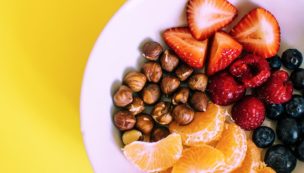 Backstage – An Actor's Guide to Nutrition, By Kyle Buchanan

Actors have an incredible life. Erratic schedules, multiple jobs, rerouting an entire schedule for one audition and constantly being faced with rejection. It's odd and wonderful all at the same time. We're built tough. Sometimes it feels like we don't really have a lot of control and in many cases, this is true. Especially when it comes to casting. One thing we do have control over is what we put into our bodies and our ability to make smart choices that will fuel us and allow us to thrive when the pressure is on.
Nutrition is a vital part of every actor's kit. It affects your energy, your mental state, your line-memorizing brain, your skin, everything. So treat it as an awesome tool and use it to your advantage.
Here are some basics when it comes to nutrition, tailored to the actor.
Bring snacks.
If you're running from day job to day job, keep raw nuts and seeds (raw meaning no other added oils on the ingredients list) handy to snack on. Walnuts, almonds, brazil nuts, and pumpkin seeds are my top picks. Not only will these fuel the brain and provide healthy fats, but being snack-prepared will prevent those impulse trips to fast-food chains. Read Entire Article Here
---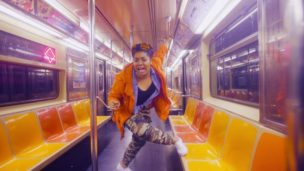 The Hollywood Reporter – 'Don't Be Nice': Film Review, By Frank Scheck

Max Powers' documentary follows five young poets and their coaches as they prepare to compete in a national poetry slam competition.
The title of Max Powers' documentary, about a group of twentysomethings competing in a poetry slam competition, comes from the advice offered by one of their coaches. "Don't be nice, be necessary," Lauren Whitehead advises the five-person team comprised of African-American, Afro-Hispanic and gay poets. Her charges take the admonition to heart. They infuse their creations with personal and social issues that form the dramatic crux of Don't Be Nice.
The film follows the members of the Bowery Poetry Club team — Ashley August, Timothy DuWhite, Joel Francois, Sean MEGA Desvignes and Noel Quinones — over several months as they prepare to compete in the slam poetry nationals in Atlanta. A weekly countdown is provided via intertitles, lending an element of tension to the proceedings. Read Entire Article Here
---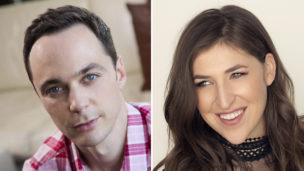 Variety – 'Big Bang Theory' Alums Jim Parsons, Mayim Bialik Set Comedy at Fox With Series Commitment, By Joe Otterson

"The Big Bang Theory" stars Jim Parsons and Mayim Bialik are re-teaming for a multi-cam comedy at Fox, Variety has learned.
In a highly competitive situation, Fox has given a series commitment to "Carla," a new series that Bialik and Parsons will executive produce with Bialik also attached to star. The series is based on the BBC original "Miranda" created by Miranda Hart. Bialik will star as the titular Carla, a 39-year-old woman who struggles every day against society and her mother to prove that you cannot have everything you want and still be happy. That is why she spent the money her parents set aside for her wedding to open a Cat Café in Louisville, KY.
The show is currently expected to launch in fall 2020.
Landing the series is a major win for Fox. According to sources, all of the broadcast networks made serious plays for the project. That should come as no surprise, considering Parsons and Bialik are coming off the final season of "Big Bang Theory," which signed off after 12 seasons earlier this year as one of the most-watched shows on television. The series finale alone drew over 25 million viewers in the Nielsen Live+7 ratings. Read Entire Article Here
---
Please send any questions or comments to Pepper@ActorsReporter.com
---
And, remember, you heard it through The TradeVine.
---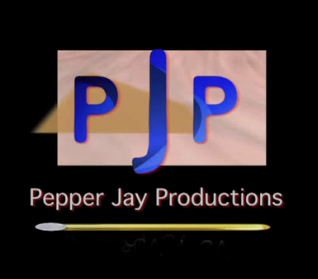 The TradeVine is a weekly article on Actors Reporter, a channel on the Actors Podcast Network, a Pepper Jay Production.