The TradeVine – Entertainment Trade Article Highlights – September 13th, 2019
Welcome to the TradeVine whose purpose is to encourage the entertainment industry to read their trades: Variety, Backstage, Hollywood Reporter, etc. Enjoy learning about your industry.
Each Friday, The TradeVine seeks out a few of the informative trade articles you may have missed. Please visit the trade, itself, for the entire article.

---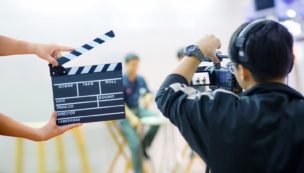 Backstage – 20 Ways to Have a Great On-Camera Audition Every Single Time, By Paula Jay Fairbrother

Previously, I introduced you to the 13 steps I take before every on-camera audition. Here, I'm sharing the 20 things I do during and after an audition to ensure that I am as ready as possible to land the role.
1. Be prepared.
Be off-book if possible. Know your lines and the context of the scene. Prep the scene by breaking it down.
2. Arrive early. 
Get to the audition at least 30 minutes early so you can park, find the room, etc. Traffic sucks in L.A. so plan accordingly. That said, don't enter the office until 15 minutes before your audition time unless it's an open window and the audition time is flexible. Casting doesn't want you hanging around in their waiting rooms.
3. Be quiet. 
Don't talk to others in the waiting room, except for maybe a smile and a "hello." You have a job to do. Money is on the line. Stay focused and let others focus. Casting takes note of how people act in the waiting room, so show them you're a pro.
4. Think positively. 
Don't let negative thoughts get into your head. Train yourself to only think positive thoughts the day of your audition. From the moment you wake up, get your mind right. Read Entire Article Here
---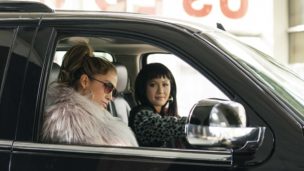 The Hollywood Reporter – 'Hustlers': Jennifer Lopez Poised for Major Box Office Comeback, By Pam McClintock

Lorene Scafaria's female-fronted crime drama has momentum heading into its opening weekend thanks to a stellar 95 percent score on Rotten Tomatoes, the best of Lopez's career.
IIf prerelease predictions are any indication, Jennifer Lopez is poised to make a notable box office comeback this weekend with the debut of Hustlers, a female-ensemble film also starring Constance Wu.
The movie is tipped to gross $25 million in its domestic debut — a career best for Lopez in terms of a live-action pic, not adjusted for inflation.
Directed by Lorene Scafaria, the critically acclaimed Hustlers is based on a 2015 New York magazine article about a group of strippers who team up to con male patrons in order to survive the Great Recession. Julia Stiles, Keke Palmer, Lili Reinhart, Lizzo and Cardi B also star in the fall festival darling, which drew particular praise for Lopez's performance when making its world premiere at Toronto earlier this month.
The movie is tipped to gross $25 million in its domestic debut — a career best for Lopez in terms of a live-action pic, not adjusted for inflation. Read Entire Article Here
---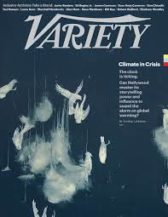 Variety – The Climate Crisis, By Cynthia Littleton

Hollywood is stepping up to fight environmental destruction through storytelling and activism – but is it enough?
A Call To Action
With time running out to avert catastrophe, environmental activists urge Hollywood to create stories about the climate crisis that can accelerate the global discussion and bring about change
25 Climate Movers and Shakers
Entertainment's environmental warriors are leading the charge, Variety Staff.
"MY GUT IS TELLING ME THERE'S AN AWARENESS OF THE PROBLEM THAT IS INCREASING. MORE AND MORE PEOPLE AROUND THE WORLD, PARTICULARLY YOUNGER PEOPLE GOING INTO POLITICAL POWER, ARE SEEING A PICTURE THAT OUR CURRENT LEADERSHIP IS REFUSING TO SEE. THAT'S WHY I'M HOPEFUL ABOUT THE FUTURE."
Robert Redford
Actor-director-producer, activist and Sundance Institute founder
Read Entire Article Here
---
Please send any questions or comments to Pepper@ActorsReporter.com
---
And, remember, you heard it through The TradeVine.
---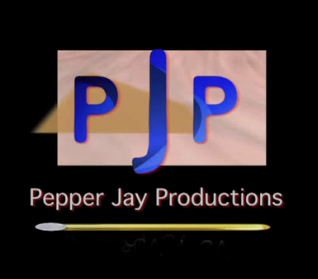 The TradeVine is a weekly article on Actors Reporter, a channel on the Actors Podcast Network, a Pepper Jay Production.