The TradeVine – Entertainment Trade Article Highlights – October 5th, 2018
Welcome to the TradeVine whose purpose is to encourage the entertainment industry to read their trades: Variety, Backstage, Hollywood Reporter, etc. Enjoy learning about your industry.
Each Friday, The TradeVine seeks out a few of the informative trade articles you may have missed. Please visit the trade, itself, for the entire article.

---
Backstage – 7 Ways to Maintain a Private Life as an Actor, By Stan Popovich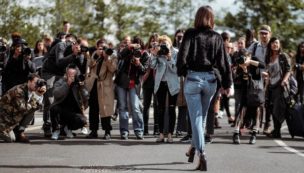 As an actor, it can be difficult to keep your personal life private while also dealing with the demands of the media and your fans. (You've heard enough stories of successful actors having their privacy compromised to know this is true.) As a result, it's easy to make decisions in the moment that can negatively impact both your acting career and personal relationships.
To avoid these types of decisions, let me offer seven tips on successfully managing your private life and relationship to the media and your fans.
1. Monitor your fame and adjust accordingly.
The first step an actor can take is to monitor his or her fame. If you become a household name, get ready for a serious upswing in media exposure and plan accordingly.
2. Develop a plan for managing your private life.
This directly follows the first step. As soon as you feel your career rising, decide what you're comfortable with making public and what needs to stay private. Don't wait until the last minute to decide that you need your privacy. Plan ahead of time to avoid any future problems. It may not be fair, but that is often the price you pay for fame and recognition. Read Entire Artice Here
---
The Hollywood Reporter – 'It' Breakout Sophia Lillis to Star in Fairy Tale Thriller 'Gretel and Hansel', By Borys Kit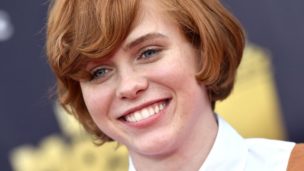 The actress gained breakout status for her vulnerable performance as abused preteen Beverly Marsh in New Line's 'It.'
Sophia Lillis, the breakout from the 2017 hit Stephen King adaptation It, will star in Gretel and Hansel, a reimagining of the Brothers Grimm fairy tale from Orion Pictures.
Osgood Perkins, who wrote and directed the haunted-house horror pics The Blackcoat's Daughter and I Am the Pretty Thing That Lives in the House, is helming the spooky thriller, which he wrote with Rob Hayes.
The story is described as being set a long time ago in a distant fairy tale countryside and focuses on a young girl who leads her little brother into a dark wood in desperate search of food and work, only to stumble upon a nexus of terrifying evil. Read Entire Artice Here
---
Variety – Alan Alda to Receive SAG Life Achievement Award, By Dave Mcary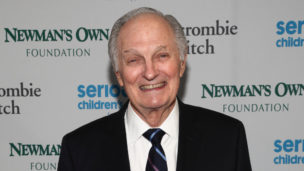 Alan Alda has been named the 55th recipient of the SAG Life Achievement Award for career achievement and humanitarian accomplishment.
Alda will be presented the performers union's top accolade at the 25th Annual Screen Actors Guild Awards on Jan. 27 at the Shrine Auditorium in Los Angeles. The award is given annually to an actor who fosters the "finest ideals of the acting profession."
Alda is a member of the Television Hall of Fame and has won six Emmys, six Golden Globes, four DGA Awards (including the D. W. Griffith Award) and the WGA's Valentine Davis Award. He's also received three Tony Award nominations and an Oscar nod. Read Entire Artice Here
---
Please send any questions or comments to Pepper@ActorsReporter.com
---
And, remember, you heard it through The TradeVine.
---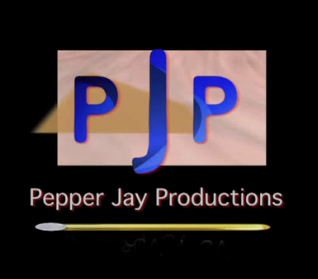 The TradeVine is a weekly article on Actors Reporter, a channel on the Actors Podcast Network, a Pepper Jay Production.