The TradeVine – Entertainment Trade Article Highlights – October 26th, 2018
Welcome to the TradeVine whose purpose is to encourage the entertainment industry to read their trades: Variety, Backstage, Hollywood Reporter, etc. Enjoy learning about your industry.
Each Friday, The TradeVine seeks out a few of the informative trade articles you may have missed. Please visit the trade, itself, for the entire article.

---
Backstage – Why Casting Directors Want You to Color Outside the Lines, By Marci Phillips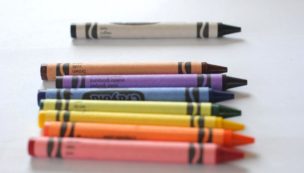 Spiritual leader Sri Chinmoy once said, "Peace begins when expectation ends." This has been a longstanding philosophy of mine, as one can only be disappointed when one chooses to have expectations. No one is entitled to anything; every positive thing that happens in your life is a gift to be cherished.
That said, as an actor, you will always have certain expectations going into an audition or a job and the people on the hiring end will be carrying their own expectations into the room as well.
The question is, then, how can you possibly know what's expected from you without any direction? With so many personalities on the other side of the table, each with their own subjective point of view, what's an actor to do? Read Entire Artice Here
---
The Hollywood Reporter – 'Short Term 12' Director to Adapt Scott McCloud's 'The Sculptor' Graphic Novel, By Borys Kit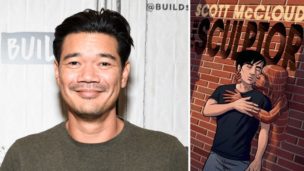 Destin Daniel Cretton, playwright Michael Mitnick and 21 Laps have teaming up to adapt the graphic novel, which has been picked up by Warner Bros.
Scott McCloud's acclaimed graphic novel The Sculptor is heading to the big screen.
Destin Daniel Cretton, the director behind drama Short Term 12, playwright Michael Mitnick, and 21 Laps are teaming up to adapt the work, which has been picked up by Warner Bros. in a competitive situation involving multiple offers.
Sculptor centers on a struggling New York artist named David Smith, who makes a deal with Death for the supernatural abilities to sculpt anything he wishes but at the cost of having less than a year to live. With time slowly ticking away, Smith sees that the path to success isn't easy to navigate as he tries to find his artistic voice and learn how to handle his powers. Things then get unexpectedly more complicated when he falls in love. Read Entire Artice Here
---
Variety – Film Review: 'Hunter Killer', By Owen Gleiberman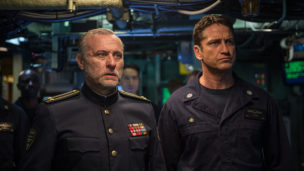 Gerard Butler plays an American submarine commander in a U.S.-vs.-Russia thriller that drowns in ponderously out-of-date Cold War clichés.
It's no trick for even the most ham-fisted global action thriller to achieve a ripped-from-the-headlines "topicality." Just throw in a terrorist from the right enemy nation, or an American president with the right haircut. So it's a weird and musty Twilight Zone indeed that one enters to watch "Hunter Killer," a grindingly ponderous and bombastic neo-Cold War submarine thriller — how ponderous is it? It stars Gerard Butler, and he's the most lighthearted thing about it — that in every relevant detail seems three years, if not two decades, behind the times.
Consider its take on the U.S. president. The character, played by Caroline Goodall, is transparently modeled on Hillary Clinton.
As a result, one watches her scenes utterly removed from the drama (I use the term loosely) and preoccupied, instead, with thoughts like, "Was this film really shot that long ago?" It was. Principal photography on "Hunter Killer" began in July 2016, and the producers clearly based their script on the presumption that a certain Democratic candidate would end up as "Madame President." Arriving in the thick of the madness of the Trump era, however, the film, intentionally or not, seems to say, "Who cares if she didn't win? Even reality won't make us budge." Read Entire Artice Here
---
Please send any questions or comments to Pepper@ActorsReporter.com
---
And, remember, you heard it through The TradeVine.
---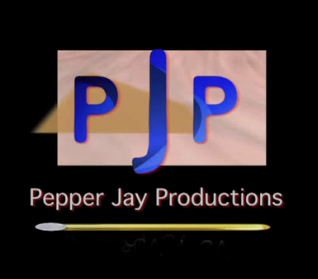 The TradeVine is a weekly article on Actors Reporter, a channel on the Actors Podcast Network, a Pepper Jay Production.