The TradeVine – Entertainment Trade Article Highlights – October 18th, 2019
Welcome to the TradeVine whose purpose is to encourage the entertainment industry to read their trades: Variety, Backstage, Hollywood Reporter, etc. Enjoy learning about your industry.
Each Friday, The TradeVine seeks out a few of the informative trade articles you may have missed. Please visit the trade, itself, for the entire article.

---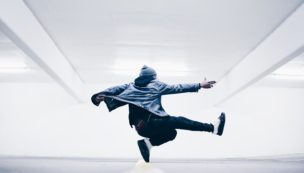 Backstage – A Choreographer Tells You How to Book Dance Jobs Through Instagram, By Jennifer Weber

A few weeks ago, I was casting a New York City dance lab for an upcoming national tour. Unfortunately, scheduling a local audition wasn't possible as I was in L.A. for another project so the producer sent over a list of possible candidates, complete with headshots and résumés.
As soon as we got the list, my associate and I took to social media, searching for the Instagram profiles of everyone on the list. We weren't looking at how many followers they had, but rather, a current video in their feed that showcased each dancer's style to figure out if he or she would match the needs of this specific lab.
As we started looking at the profiles of the dancers on the list, we quickly noticed some people were using their accounts as a way to showcase their talents, while others were either hard to find or had no video, making that dancer uncastable as far as we were concerned. Read Entire Article Here
---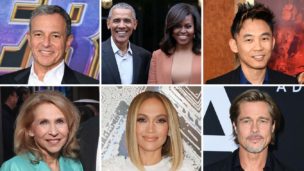 The Hollywood Reporter – The Hollywood Reporter 100: The Most Powerful People in Entertainment 2019, By Alison Brower

In a roller-coaster year of megamergers and megadeals, the ranking of showbiz's top execs, makers and stars sees big moves and a more dynamic (and diverse) group of powerhouses as the Obamas join Netflix, Phoebe Waller-Bridge ignites the town's creatives and J.Lo hustles her way onto the ultimate industry A list.
Hollywood, like the rest of America, is increasingly dividing itself into the haves and the have nots. Through mergers (Disney and Fox), buyouts (AT&T gobbling up Time Warner) and an arms race for talent ($250 million for J.J. Abrams?), the upper echelon of the content business has never been more influential or fabulously compensated. With that in mind, this is The Hollywood Reporter 100, the fourth annual ranked list of the most powerful people in entertainment.
While Disney CEO Bob Iger retains his status as No. 1 (acquiring the $71.3 billion Fox assets and generating a record $8 billion at the box office make that choice an easy one), moving up on the list are figures from Shari Redstone (No. 4), who'll see the Viacom-CBS merger she masterminded come to fruition this year, to Marvel Studios' Kevin Feige (No. 5), the most important Disney employee not named Iger, and Ava DuVernay (No.59), who jumps nearly 30 slots on the strength of her creative clout, Emmy nominations and leadership in Hollywood's gender parity and inclusion efforts. Read Entire Article Here
---
Variety – 'Maleficent: Mistress of Evil' Heading for $45 Million Launch, Topping 'Joker', By Dave McNary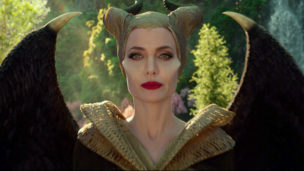 Angelina Jolie will topple Joaquin Phoenix from the North American box office throne as her "Maleficent: Mistress of Evil" should open in the $45 million range this weekend, while "Zombieland: Double Tap" will battle "Joker" for second place in the mid-$20 millions.
The film, told from the perspective of the sorceress in "Sleeping Beauty," is pacing behind the first movie's opening weekend of $69 million in 2014. "Maleficent" went on to become a box office smash, earning more than $750 million globally from a $180 million budget.
"Maleficent: Mistress of Evil" arrives at about 3,700 theaters, including over 2,300 3D locations, 380 Imax screens, 600 Premium Large Format screens and 135 D-Box/4D locations. It's one of the few offerings appealing to female audiences after Warner Bros.' "Joker" has dominated domestic moviegoing for the past two weeks. Read Entire Article Here
---
Please send any questions or comments to Pepper@ActorsReporter.com
---
And, remember, you heard it through The TradeVine.
---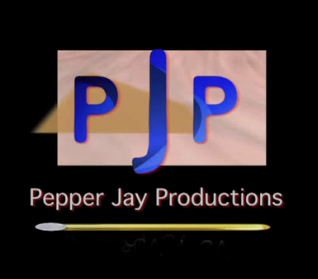 The TradeVine is a weekly article on Actors Reporter, a channel on the Actors Podcast Network, a Pepper Jay Production.