The TradeVine – Entertainment Trade Article Highlights – October 12th, 2018
Welcome to the TradeVine whose purpose is to encourage the entertainment industry to read their trades: Variety, Backstage, Hollywood Reporter, etc. Enjoy learning about your industry.
Each Friday, The TradeVine seeks out a few of the informative trade articles you may have missed. Please visit the trade, itself, for the entire article.

---
Backstage – Young Actors Should Be Their Own Entrepreneurs + How to Do It, By Denise Simon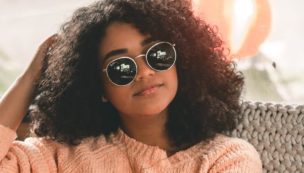 Your dreams of becoming a working actor and thrilling people with your performance drive you forward. Acting is a creative art but they call it "show business" because it is a business, so consider yourself the CEO of your career, be your best advocate, and stay invested.
You spend a lot of time taking classes, being available for last-minute auditions, and making choice about your activities. There are also legal, financial, educational, and organizational things you can learn over time as you gradually take more responsibility for your career, schedule, and even finances.
As a young actor, it's likely you're surrounded by a team of parents, coaches, managers, and agents. All of these adults are invested in your career, but none have the same level of investment as you. To make sure you're taking full entrepreneurial control of your own career, follow these tips. Read Entire Artice Here
---
The Hollywood Reporter – Meryl Streep, Julia Roberts, Anne Hathaway Film Special Message on International Day of the Girl, by Katherine Schaffstall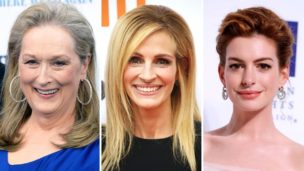 The video, which was featured on 'Today,' also includes appearances by Amy Poehler, Natalie Portman, Jessica Alba and John Legend.
Julia Roberts, Meryl Streep, Anne Hathaway and other stars teamed up to film a special message for the Today show in honor of International Day of the Girl, which is Oct. 11.
"Right now, more than 98 million adolescent girls around the world are not in school," began Roberts in the video, which debuted on Thursday.
"That's a lot of empty desks," said Hathaway. Natalie Portman continued, "That's a lot of dreams that are being cut short."
"Every single one of us has the power to support these girls," added David Beckham. Read Entire Artice Here
---
Variety – 'Bohemian Rhapsody' Will Rock the Box Office With $30 Million Opening, By DAVE MCNARY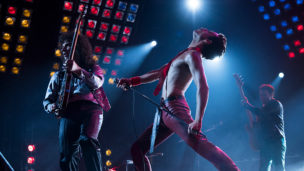 Fox's Freddie Mercury biopic "Bohemian Rhapsody" is heading for a North American opening weekend as high as $30 million on Nov. 2-4, early tracking showed Thursday.
"Mr. Robot" star Rami Malek is in the lead role as Mercury, the frontman for Queen. New Regency and GK Films are the production companies. Mercury wrote numerous hits for Queen, including "Bohemian Rhapsody," "Killer Queen," "Somebody to Love," "Don't Stop Me Now," "Crazy Little Thing Called Love," and "We Are the Champions." Dexter Fletcher came on board to direct in December after Fox fired Bryan Singer from the project. However, Singer has retained the directing credit.
An opening of more than $26 million for "Bohemian Rhapsody" would give it the second highest music biopic opening ever, after a $60 million opening weekend in 2015 for "Straight Outta Compton." Tupac Shakur biopic "All Eyez on Me" opened to $26.4 million in 2017. Read Entire Artice Here
---
Please send any questions or comments to Pepper@ActorsReporter.com
---
And, remember, you heard it through The TradeVine.
---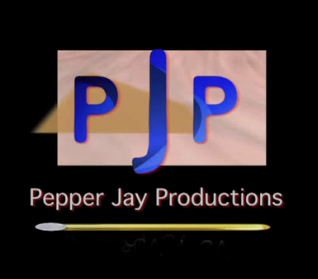 The TradeVine is a weekly article on Actors Reporter, a channel on the Actors Podcast Network, a Pepper Jay Production.