The TradeVine – Entertainment Trade Article Highlights – October 11th, 2019
Welcome to the TradeVine whose purpose is to encourage the entertainment industry to read their trades: Variety, Backstage, Hollywood Reporter, etc. Enjoy learning about your industry.
Each Friday, The TradeVine seeks out a few of the informative trade articles you may have missed. Please visit the trade, itself, for the entire article.

---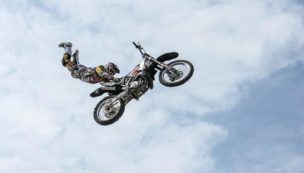 Backstage – Thinking About Getting Into Stunts? Here's What You Need to Know, By Gregg Sargeant

When it comes to adding skills to an actor's bag of tricks, one of the first places they turn is stunts. After all, it's hard to find anything to watch that doesn't involve stunt work of some kind. From blockbuster movies to television series—even commercials—the stunt profession has evolved in many ways, with stunts becoming bigger and more spectacular than ever.
But while stunt acting may seem like an exciting and appealing career, it takes total commitment and far more than a desire to add something to a résumé. If you're prepared to jump over these hurdles and properly approach a career in stunts, here's what you need to know.
1. Stunt work is a physical art and craft, just like acting.
We also belong to the same union as actors, the Screen Actors Guild. That being said, this is a closed society and if you're not already on the inside, it's hard to get there.
The reason? As stunt actors, we're the only members of the movie-making process who can die doing what we do. It's a big commitment in a very specialized field, a lifelong pursuit of physical and mental action and intelligence that needs to be mastered. We may be "actors," but we are also athletes of a special kind. Read Entire Article Here
---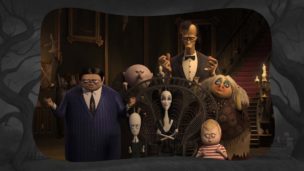 The Hollywood Reporter – 'The Addams Family': Film Review, By John DeFore

THE BOTTOM LINE
For once, "Isn't it horrible, darling?" Is not a compliment.
Charles Addams' oft-revived characters get the CG treatment from directors Greg Tiernan and Conrad Vernon.
A movie so bland and forgettable it hardly merits a groan from the Frankenstein-like butler called Lurch, The Addams Family strongly suggests that directors Greg Tiernan and Conrad Vernon deserve little credit for 2016's Sausage Party, the hit they directed for writers/producers Seth Rogen and Evan Goldberg. Even an ounce of that film's unpredictable edge (if not its raunchiness) would be welcome here, in what is, after all, a story relying on subversion of conventional values. Decades of commercial success and a famously infectious theme song suggest some attention will be paid to this dud, but no fan of cartoonist Charles Addams will be pleased — nor will those who grew fond of his characters via the 1960s TV show or Barry Sonnenfeld's big-screen adaptations.
The film's most immediate problem is its character design, which proves that slavish imitation is not always the best path when adapting material from one medium to another. The 3D-rendered characters here do look much like Addams' original drawings — if, that is, you sculpted those drawings into plastic dolls. But those figures' shiny texture and their movement are a poor evocation of the sickly ghouls America first met in 1930s New Yorker cartoons. The most successful of the pic's designs is the one that resembles his 2D counterpart the least: Lurch, who is bulbous and hulking, not stiffly stoic as in earlier incarnations. Read Entire Article Here
---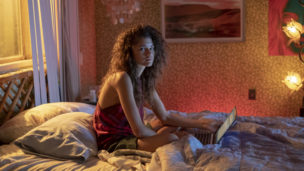 Variety – HBO to Add Mental Health Disclaimers in Front of Select Shows, By Will Thorne

HBO has announced it will add mental health awareness "bumpers" ahead of select shows in order to identify specific mental illnesses that appear in the episode and provide a call to action for anyone seeking help.
The move comes as part of an initiative at the network called "It's OK," which aims to destigmatize mental illness and encourage conversation around mental health issues. Earlier this year, a report by the USC Annenberg Inclusion Initiative found that less than 2% of all film characters and roughly 7% of TV characters experience mental health conditions on screen, a failure to reflect the fact that close to 20% of the U.S. population reports some form of mental health condition or illness each year.
The premium cabler partnered with the National Alliance on Mental Health (NAMI) to create the warnings which are modeled on "The following program is rated…" slates that appear before movies and other shows. The list of series in front of which they will appear includes "Barry," "Euphoria," "Girls," and "The Sopranos," among others. Read Entire Article Here
---
Please send any questions or comments to Pepper@ActorsReporter.com
---
And, remember, you heard it through The TradeVine.
---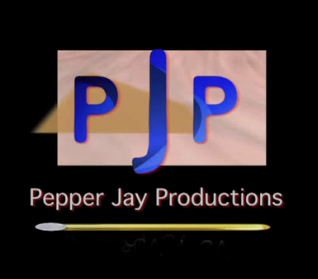 The TradeVine is a weekly article on Actors Reporter, a channel on the Actors Podcast Network, a Pepper Jay Production.