The TradeVine – Entertainment Trade Article Highlights – November 9th, 2018
Welcome to the TradeVine whose purpose is to encourage the entertainment industry to read their trades: Variety, Backstage, Hollywood Reporter, etc. Enjoy learning about your industry.
Each Friday, The TradeVine seeks out a few of the informative trade articles you may have missed. Please visit the trade, itself, for the entire article.

---
Backstage – 8 Ways to Get the Most Out of Your Acting Class, By Andrew Wood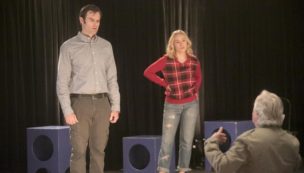 You've done the research on the acting classes in your area. You've combed through websites and reviews, visited studios and audited classes. You've made your selection and shelled out your hard-earned dollars, and now you're about to start your new acting class. Here are some pointers on how to make the most of the experience.
1. Arrive early every week.
You won't be late and give your new teacher the wrong idea about your professionalism. The time before class is also a great opportunity to connect with your peers. It's widely acknowledged that who you know in this business is important but what's less widely understood is that your peers are some of the most important contacts you can make.
Friends can introduce you to possible representation and they'll also prove to be great sources of useful information, feedback on your work, advice, and emotional support for the marathon that an acting career is. Seize the opportunity to connect with your classmates and make new friends. Read Entire Artice Here
---
The Hollywood Reporter – Inside Mickey Mouse Pop-Up Art Exhibit 'The True Original', By Adam Yuster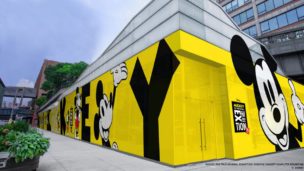 The interactive experience, part of the festivities for the character's 90th birthday, displays contemporary artists' recreations of iconic Mickey Mouse moments alongside archival material from the Disney vault.
Mickey: The True Original Exhibition, a pop-up art installation, opened in New York City today as part of Disney's festivities for Mickey Mouse's 90th birthday.
The exhibition, which Disney says was "inspired by Mickey's status as a 'true original' and his consistent impact on the arts and creativity in all its forms," features new works from contemporary pop artists like Brian Roettinger, the mind behind Jay-Z's 4:44 album cover, and older works from the likes of famed street artist Keith Haring and Kingdom Hearts designer Tetsuya Nomura. Read Entire Artice Here
---
Variety – 'Elf' Turns 15: Behind the Scenes of Making the Will Ferrell Holiday Classic, By Rebecca Rubin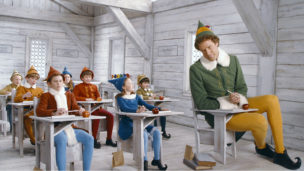 The idea for "Elf" began as an ode to New York during the holidays.
David Berenbaum, the screenwriter behind the Christmas classic, had just moved to Los Angeles and missed the East Coast. The nostalgia for the city inspired what he calls a "left-of-center" family comedy about a human who was raised by elves in the North Pole.
"It hits hardest at Christmastime when it's 105 degrees out here," Berenbaum said. "It was very comforting to write a Christmas movie when you miss the snow, and there's a heatwave outside."
Anyone who has ever switched on the TV from Thanksgiving to New Year's, a period of time in which "Elf" is on perpetual rotation, knows that the New Line comedy went on to become a massive box office hit before cementing its place as a perennial holiday film. And while Buddy, the doe-eyed optimistic Santa helper played unforgettably by Will Ferrell, remains ageless on screen, the reality is that it has been 15 years since "Elf" first enchanted audiences. In honor of that anniversary, Variety spoke with some of the key people behind the film. Read Entire Artice Here
---
Please send any questions or comments to Pepper@ActorsReporter.com
---
And, remember, you heard it through The TradeVine.
---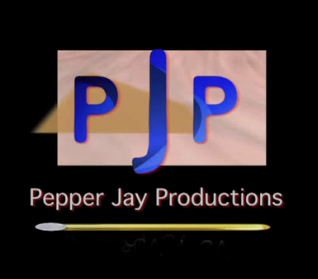 The TradeVine is a weekly article on Actors Reporter, a channel on the Actors Podcast Network, a Pepper Jay Production.