The TradeVine – Entertainment Trade Article Highlights – November 8th, 2019
Welcome to the TradeVine whose purpose is to encourage the entertainment industry to read their trades: Variety, Backstage, Hollywood Reporter, etc. Enjoy learning about your industry.
Each Friday, The TradeVine seeks out a few of the informative trade articles you may have missed. Please visit the trade, itself, for the entire article.

---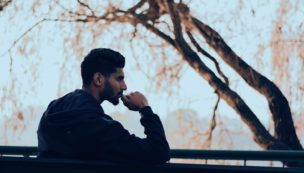 Backstage – Why You Should Never Assume You Know Why You Were or Weren't Cast, By Tony Rossi

Have you ever heard the advice that you should be a reader for auditions because you'll learn so much? Well, that's true. 100 percent. Please do it. But in case you're not convinced, or want a real-life example of what you can learn, I got you covered.
I recently was a reader for auditions at one of my favorite theaters in Chicago. How did I get the unpaid, but very much worth it, gig? I'm a friend of the casting director. I did a play with her six years ago before she was a casting director. (Lesson: Be nice to everyone you meet in this biz.)
For this audition, casting was looking for one thing above all else: "Does this actor fit the essence of the role that we're casting?" Plain and simple. It revealed a lot about how this was their version of the show and that things might be completely different had there been a different director casting.
One actor came in who I'd seen working all over town. This person oozed awesomeness. I wanted to hold their résumé just to see what it felt like to have a résumé like theirs. They were off book, made big choices, crushed the scene, and had their headshot immediately thrown in the "not being called back" pile. Read Entire Article Here
---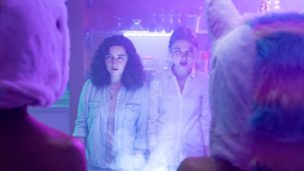 The Hollywood Reporter – 'Good Girls Get High': Film Review, By Frank Scheck

Two overachieving high school students decide to let loose on the night before graduation in Laura Terruso's raucous teen comedy.
Two overachieving high school girls suddenly lament their "good girl" status shortly before graduating and decide to mix it up with some raucous hijinks before it's too late. No, it's not Olivia Wilde's acclaimed Booksmart but rather Laura Terruso's raunchy comedy Good Girls Get High, which, while not benefiting from the comparison, offers more than enough silly, freewheeling pleasures of its own. Besides, there needs to be more femme-oriented counterparts to the plethora of juvenile frat boy comedies that have long littered our screens.
The story revolves around best friends Sam (Abby Quinn, Landline) and Danielle (Stefanie Scott, Insidious: Chapter 3), who have just been named in their school's yearbook as its "Biggest Good Girls." The seemingly pejorative label isn't exactly inaccurate, since both have long dedicated themselves to academic and wholesome extracurricular pursuits. Read Entire Article Here
---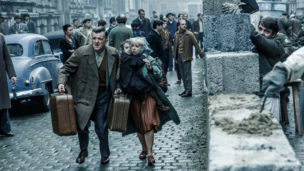 Variety – How Poland Came to Stand In for Germany in Steven Spielberg's 'Bridge of Spies', BY Christopher Vourlias

Even without the rebate Poland was attracting major international productions, including Claire Denis' sci-fi drama "High Life," Alexandros Avranas' Jim Carrey-starring crime thriller "Dark Crimes," and Steven Spielberg's Cold War thriller "Bridge of Spies," which earned production designer Adam Stockhausen an Oscar nomination.
Stockhausen recalls driving across eastern Germany, scouting for locations alongside Markus Bensch, the location manager for Berlin's Studio Babelsberg, their car skirted past picturesque Görlitz—where Stockhausen had done his Academy Award-winning work on Wes Anderson's "The Grand Budapest Hotel"—and toward the Polish border.
Back in Berlin, the two had been struggling to find the perfect location for their period drama in a city that's been ceaselessly rebuilt and modernized since the end of the Cold War. At Babelsberg, Bensch had shown Stockhausen an old photograph of a street scene in Wroclaw, Poland—about five hours' drive east. The snapshot seemed to capture the historical detail they couldn't find in Berlin. The duo decided to investigate. Read Entire Article Here
---
Please send any questions or comments to Pepper@ActorsReporter.com
---
And, remember, you heard it through The TradeVine.
---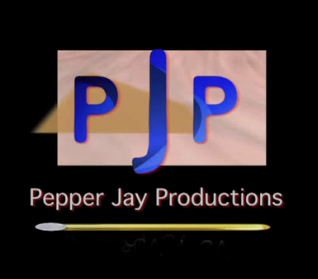 The TradeVine is a weekly article on Actors Reporter, a channel on the Actors Podcast Network, a Pepper Jay Production.