The TradeVine – Entertainment Trade Article Highlights – November 30th, 2018
Welcome to the TradeVine whose purpose is to encourage the entertainment industry to read their trades: Variety, Backstage, Hollywood Reporter, etc. Enjoy learning about your industry.
Each Friday, The TradeVine seeks out a few of the informative trade articles you may have missed. Please visit the trade, itself, for the entire article.

---
Backstage – Why Being Put 'On Hold' Is a Good Thing, By Claire Simon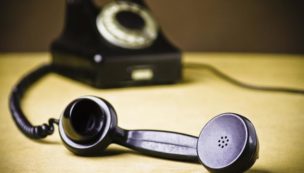 Often times after a long day of auditions, I get to grab a quick second to check Facebook. Undoubtedly, I'll see a few postings by actors commenting on their audition that day. There are comments about how well it went or they're contemplating poking an eye out after a really crummy one.
Lately, what I've seen quite a bit of are angry posts about being put on hold or "check avail" time and time again, but never getting the booking, losing to another actor, or worse yet, losing out to someone from L.A. or New York when the show is shooting in Chicago.
I know how it feels to be an actor—I started out as one. Your reality is that you know so little of what goes on before and after your audition, and you're left to fill in the blanks. All you know is what you do to prepare, how long it took to find parking for a two-second audition, and whether or not you got the job. Nothing in between. As frustrating as it may seem to be continually put on hold for a role only to have it go to someone else, let me assure you it's a good thing—a great thing—and something that should keep you positive and motivated to boot. Read Entire Artice Here
---
The Hollywood Reporter – Comedy Central Picks Up Scripted Series from Awkwafina, Rory Scovel, By Rick Porter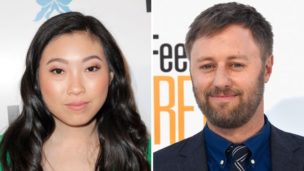 The new shows join several other first-year series as the cable network refreshes its scripted brand.
Comedy Central has picked up scripted series from breakout star Awkwafina and rising stand-up Rory Scovel, furthering the cable channel's efforts to build a diverse audience while retaining its core viewers.
Awkwafina, coming off Crazy Rich Asians, Ocean's 8 and a hosting gig on Saturday Night Live, co-created and will star in a self-titled series loosely based on her life. Scovel, meanwhile, co-created and stars in Robbie, about a small-town basketball coach living in his dad's (Beau Bridges) shadow who sees a path to greatness in his own son.
The two series join a slate of new shows including family-centric The Other Two, which premieres Jan. 24 following the final-season debut of Broad City; the Chicago-set South Side; and sketch show Alternatino with Arturo Castro. The final season of Broad City and season two of the critically hailed Corporate also debuts in January. Detroiters is awaiting word on whether it will get a third season, but Another Period is done after three seasons. Read Entire Artice Here
---
Variety – Box Office: 'Mary Poppins Returns,' 'Aquaman' Eye $65 Million Opening Weekends, By Rebecca Rubin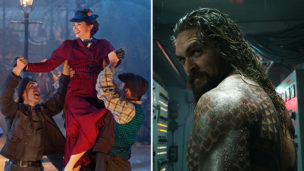 "Mary Poppins Returns" and "Aquaman" are both heading towards sizable opening weekends when the two films hit theaters just before Christmas.
It's been 54 years since "Mary Poppins" first floated into moviegoers hearts, but nostalgia seems to be a little stronger than a spoonful of sugar and should translate into big bucks for Disney. Early tracking shows the latest live-action update of a Disney classic could generate roughly $65 million through Christmas Day, with $40 million during its first five days of release. "Mary Poppins Returns" is getting a head start on one of the business weekends for moviegoing by opening on Wednesday, Dec. 19. "Aquaman," another blockbuster hopeful gracing screens that Friday, is heading toward an equally lofty $65 million launch over the holiday frame, according to studio insiders. "Bumblebee," "Second Act," and "Welcome to Marwen" are also joining the Christmas race that weekend with mixed results.
The Magic Kingdom had massive success re-imagining animated classics, with recent hits like "Beauty and the Beast" earning $1.2 billion globally and "Jungle Book" amassing $966 million worldwide. Here's some context: "Beauty and the Beast" launched with a massive $174 million, while "Jungle Book" brought in an impressive $103 million during its first week of release. The first "Mary Poppins" debuted during Lyndon Johnson's administration, won an Oscar for Julie Andrews, and was one of the highest-grossing films at the box office that year.Read Entire Artice Here
---
Please send any questions or comments to Pepper@ActorsReporter.com
---
And, remember, you heard it through The TradeVine.
---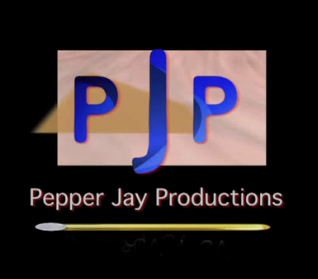 The TradeVine is a weekly article on Actors Reporter, a channel on the Actors Podcast Network, a Pepper Jay Production.