The TradeVine – Entertainment Trade Article Highlights – November 29th, 2019
Welcome to the TradeVine whose purpose is to encourage the entertainment industry to read their trades: Variety, Backstage, Hollywood Reporter, etc. Enjoy learning about your industry.
Each Friday, The TradeVine seeks out a few of the informative trade articles you may have missed. Please visit the trade, itself, for the entire article.

---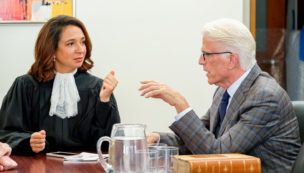 Backstage – Why Everything—Yes, Everything—Counts When It Comes to Your Career, By Matthew Del Negro

Living under a rock that is kept in place by all of my kids' activities, I didn't discover "The Good Place." until recently. But now that I've seen it, I think there's a reason it's been resonating with audiences old and young: It's rooted on the premise that everything counts. Every action and interaction in your life is sending positive or negative vibes into the world. So why would it be any different for actors?
Many times, we're called in for auditions that don't necessarily feel like a fit, particularly early on in our careers. But we hear phrases like, "It's a numbers game" and, "work begets work." So what do we do?
We work our butts off for every opportunity that comes our way, regardless of whether we think we'll actually get the gig. Our job is to represent our character, not to cast the show. When we create our own material, we can cast whoever we. want, but when we're going in as an actor, we go in with one thing in mind: how to do everything in your power to convince yourself—and the people hiring—that you can represent this character honestly, artfully, and with a depth that costs something. We're not just auditioning for a role; we're sending a message to the business of what kind of actor we are and how well-prepared we are. Read Entire Article Here
---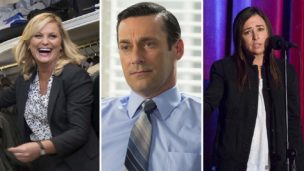 The Hollywood Reporter – The 10 Best TV Shows of the Decade, By Daniel Fienberg

The Hollywood Reporter's chief TV critic picks his favorites, including a trio of powerhouse AMC dramas, a couple of boundary-pushing auteur comedies and a network gem that overcame a bad first season to achieve greatness.
It was the Breaking Bad of times, it was the Mixology of times. It was the age of Louie, it was the age of Louis C.K. It was the epoch of BoJack Horseman, it was the epoch of Family Guy. It was the season of Hannibal, it was the season of The Following. It was the spring of Fleabag, it was the winter of H8R. We had everything before us. We had nothing before us.
No decade has ever produced more great television than the '10s, but probably no decade has ever produced more awful television.
The parameters for this Top 10 list, which surely would change if I had to rewrite it in a week, are simple: Episodes airing between Jan. 1, 2010 and Dec. 31, 2019 are eligible, regardless of when the shows themselves premiered. So Mad Men is eligible, but its first three seasons don't count. Read Entire Article Here
---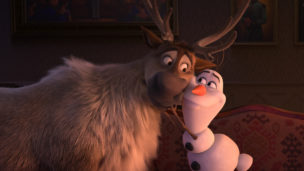 Variety – Box Office: 'Frozen 2' Dominates Thanksgiving Day, 'Knives' Sharp, By Dave McNary

"Frozen 2" is generating plenty of heat at the North American box office, with more than $200 million its first week.
Disney's animated sequel earned $14.7 million at 4,440 locations on Thursday, just short of the Thanksgiving Day record set in 2013 by "The Hunger Games: Catching Fire." "Frozen 2" is tracking to wind up the five-day holiday period with a record-setting $135 million, $25 million more than "Catching Fire."
Lionsgate's mystery comedy "Knives Out" is showing plenty of pull at multiplexes with $6.2 million on Thanksgiving. That portends an estimate of as much as $45 million for the five-day holiday at 3,391 sites — doubling pre-release forecasts of $20 million to $25 million — while the studio has increased its number to $39 million.
Directed by Rian Johnson, "Knives Out" centers on a crime novelist (played by Christopher Plummer) who is murdered just after his 85th birthday party. The film, produced by Lionsgate, MRC and T-Street for about $40 million, received an A- Cinemascore and a 95% audience score on Rotten Tomatoes. The star-laden cast includes Chris Evans, Ana de Armas, Jamie Lee Curtis, Michael Shannon, Don Johnson, Toni Collette and LaKeith Stanfield. Read Entire Article Here
---
Please send any questions or comments to Pepper@ActorsReporter.com
---
And, remember, you heard it through The TradeVine.
---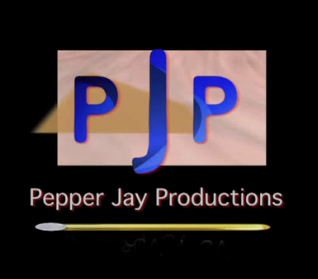 The TradeVine is a weekly article on Actors Reporter, a channel on the Actors Podcast Network, a Pepper Jay Production.