The TradeVine – Entertainment Trade Article Highlights – November 15th, 2019
Welcome to the TradeVine whose purpose is to encourage the entertainment industry to read their trades: Variety, Backstage, Hollywood Reporter, etc. Enjoy learning about your industry.
Each Friday, The TradeVine seeks out a few of the informative trade articles you may have missed. Please visit the trade, itself, for the entire article.

---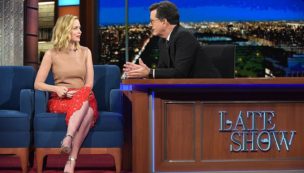 Backstage – 10 PR + Publicity Terms Every Actor Should Know, By Rick Krusky

There are many terms used in the world of publicity and PR. Having an understanding of them can be of great benefit. Although there are many, here are a few of the essentials.
PR: Stands for "public relations" and has to do with the state of your relationship with the public. You could also say it's your reputation and how others view you, so it's subjective to a large degree. Part of a publicist's job is to maintain a favorable public image for you (or help create or repair one, as the case may be).
Publicity: Fundamentally, this is the notice or attention given to someone by the media. It's as simple as when you as an actor are interviewed by a reporter for a news program, are on the radio talking about an upcoming project, or when a writer for a magazine runs an article about you. Part of a publicist's job is to acquire or control this notice from the media. Read Entire Article Here
---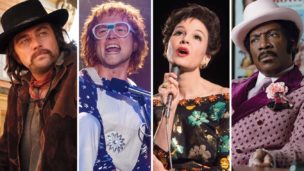 The Hollywood Reporter – From 'Judy' to 'Rocketman': How Costume Designers Created the Perfect Retro Looks, By Cathy Whitlock

The teams behind 'Once Upon a Time in Hollywood' and 'Dolemite Is My Name' also spill secrets behind their film's signature garments.
'Once Upon a Time In Hollywood'
For the costumes of Rick Dalton (Leonardo DiCaprio), Arianne Phillips looked to director Quentin Tarantino. "He is an encyclopedia of Western culture," she says, adding that he wanted them to "feel like TV Western costumes and yet a little bit elevated." When Dalton is shooting Lancer, he's fashioned in a leather jacket with fringe, evoking the styles of Dennis Hopper and Peter Fonda, reflecting "where the culture was at during the time of 1969." Read Entire Article Here
---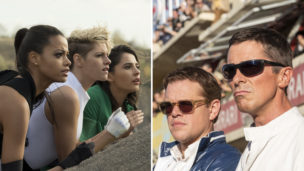 Variety – Box Office: 'Ford v Ferrari' Set to Speed Past 'Charlie's Angels', By Rebecca Rubin

"Charlie's Angels" is back with a new generation of winged operatives. Will their latest mission — to help revive a sluggish box office — be a success?
The Angels, Kristen Stewart, Naomi Scott and Ella Balinska, will get an assist from fellow newcomers Disney's historical "Ford v Ferrari" and Warner Bros. thriller "The Good Liar." But incentivizing audiences to go to the movie theater this year has been no simple task, and ticket sales are down over 5% from 2018 as a result. Adding to their challenges, the trio of new nationwide offerings will have to contend with Disney Plus, the just-launched streaming service offering hundreds of films and TV shows at the click of a button and without the hassle of leaving the couch. More than 10 million people subscribed to Disney Plus on launch day, and it's entirely possible that potential moviegoers could instead choose to binge "Star Wars" offshoot "The Mandalorian" or watch the live-action "Lady and the Tramp" during their first weekend using the platform. Read Entire Article Here
---
Please send any questions or comments to Pepper@ActorsReporter.com
---
And, remember, you heard it through The TradeVine.
---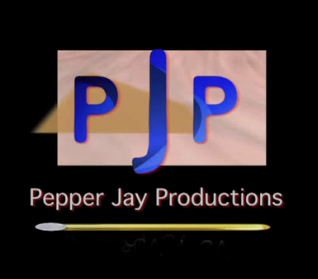 The TradeVine is a weekly article on Actors Reporter, a channel on the Actors Podcast Network, a Pepper Jay Production.