The TradeVine – Entertainment Trade Article Highlights – May 8th, 2020
Welcome to the TradeVine whose purpose is to encourage the entertainment industry to read their trades: Variety, Backstage, Hollywood Reporter, etc. Enjoy learning about your industry.
Each Friday, The TradeVine seeks out a few of the informative trade articles you may have missed. Please visit the trade, itself, for the entire article.

---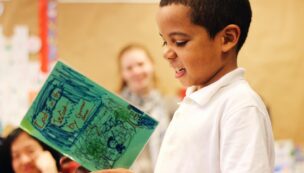 Backstage – How to Create a One-Minute Monologue, By Corey Ralston

Every actor, whether five years old or 105, should have a minimum of two monologues in his or her back pocket for the last-minute request from casting or meeting with an agent or manager. A comedic and dramatic selection are essential tools of the trade.
The challenge that faces virtually every actor? Where to find monologues suitable and effective for their type. How do you know if the monologue is overused? Or good, even? And how long should it be? The hunt is on.
Some days, it feels like I've reached the ends of the earth trying to find decent and free pieces for students and monologues. While there are plenty of affordable monologue books for sale out there, more often than not, they're a grab bag and you can never be sure one will work for you. And many of the monologues you do find are likely not effective beyond the classroom because the characters seem to be talking to the "great unknown," almost like a personal musing or interior thought. In most cases, these monologues lack the interaction and substance you need. Read Entire Article Here
---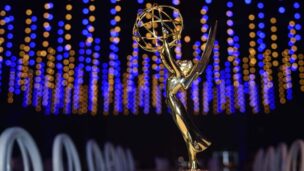 The Hollywood Reporter – Oscar-Winning Projects Banned From Emmy Competition Starting in 2021, By Michael O'Connell

The clarification comes as AMPAS has deemed streaming films eligible for the Academy Awards.
In response to the blurring lines between theatrical and VOD distribution, the Television Academy clarified Thursday that Oscar-nominated projects will no longer be eligible to compete for Emmy Awards starting in 2021. 


This move, which coincides with the Academy of Motion Picture Arts and Sciences' recent announcement that some streaming films will be eligible for the 2021 Oscars, is more of a blow to the documentary space than any feature. For the last several years, the overlap of accolades for non-fiction projects has been significant — but it's never been an issue for scripted endeavors. Read Entire Article Here
---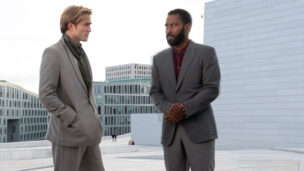 Variety – Christopher Nolan Wants 'Tenet' to Revive Movie Theaters. Will It? By Brent Lang, Rebecca Rubin

For movie theaters shuttered by coronavirus, it's become something of a mantra: "Just wait until 'Tenet.'"
The science-fiction epic that's shrouded in secrecy isn't just hotly anticipated because it's the latest film from Christopher Nolan, the preeminent practitioner of a certain kind of blockbuster entertainment that is popular with critics and general audiences alike. There's certainly the hope that "Tenet," like "Inception," "The Dark Knight," and "Dunkirk" before it, will prove to be a box office smash when it debuts on July 17.
But in this case, "Tenet" is more than a movie. It's the spark that cinemas are counting on to ignite a moviegoing revival in the U.S. and beyond. Nearly every blockbuster set to debut this year has shifted after the coronavirus pandemic prompted cinemas nationwide to close. While tentpoles like Universal's "Fast and Furious" installment "F9" and Disney's "The Eternals" were pushed into 2021, "Tenet" has been one of the few films to hold steady on the release calendar. When movie theaters do reopen, Nolan wants his big-budget espionage thriller to be the first to greet moviegoers on the big screen. Read Entire Article Here
---
Please send any questions or comments to Pepper@ActorsReporter.com
---
And, remember, you heard it through The TradeVine.
---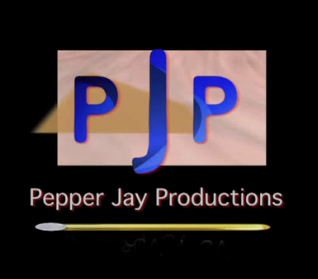 The TradeVine is a weekly article on Actors Reporter, a channel on the Actors Podcast Network, a Pepper Jay Production.