The TradeVine – Entertainment Trade Article Highlights May 5th
Welcome to the TradeVine whose purpose is to encourage the entertainment industry to read their trades: Variety, Backstage, Hollywood Reporter, etc. Enjoy learning about your industry.
Each Friday, The TradeVine seeks out a few of the informative trade articles you may have missed. Please visit the trade, itself, for the entire article.

---
Backstage – How to Be the AD's Favorite Extra on Set, by Charis Joy Jackson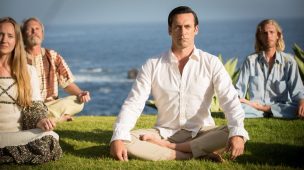 I've worked on two features and countless short films as a first AD. It's a tough job, especially when you have big crowd scenes to manage. It's loud, even if everyone's just whispering, and it can be difficult to get all the extras on the same wavelength.
I love extras, but I'd rather work with a specific set I know I can trust than a thousand who are going to be unreliable. Here are a few ways to make sure you're making the best impression possible as an extra.
Show up on time.
For the love of everything that's pure and good, please show up on time.
I can't tell you how many times I've had to pull crew off their positions to be part of a scene. It drives me nuts, but if extras don't show up on time, I can't waste more time waiting for them. I'd rather use the PA! You'd be surprised how often this happens. If you're asked to be an extra in a film, you're part of the team. Act like it and show up on time.
Do the research.
Most productions will give you an idea of what you're going to be doing as an extra, which gives you the opportunity to do more research for the part.
I remember working on one film where we had roughly forty extras. The scene took place during a worship service at a church. When it came time to shoot the scene, all the extras stood in place staring blankly. We had to cut so I could give more direction on what a congregation does and how they typically act during a church service. Read Entire Artice Here
---
The Hollywood Reporter – Box-Office Preview: 'Guardians of the Galaxy 2' Could Supercharge Summer With $150M Bow, by Pamela McClintock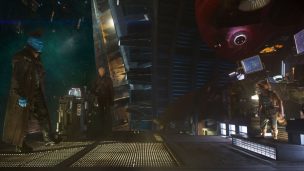 Overseas, the quirky superhero sequel has already grossed nearly $150 million from its first raft of foreign markets.
Director James Gunn's Guardians of the Galaxy Vol. 2 could rocket to $150 million or more in its North American blast-off this weekend.
The Marvel and Disney superhero sequel officially kicks off the summer season at the box office, and is the first in a tentpole parade of sequels and franchise reboots.
Guardians Vol. 2 is expected to do laps around the first Guardians of the Galaxy in terms of their respective opening numbers. No one was quite sure how the first film would perform, considering it featured a rag-tag group of lessor-known superheroes, but Guardians of the Galaxy impressed by opening to $94.3 million domestically in early August 2014 on its way to grossing $773 million globally.
Disney and Marvel quickly moved forward with the sequel, which reteams Gunn with his castincluding Chris Pratt, Zoe Saldana, Dave Bautista and Bradley Cooper. Newcomers include Elizabeth Debicki, Kurt Russell and Sylvester Stallone.
The film takes place three months after the events of the original and sees Star-Lord (Pratt) meet his father, Ego (Russell), for the first time. Along the way, the Guardians run afoul of golden alien Ayesha (Debicki), who is far from forgiving for their transgressions. Read Entire Artice Here
---
Variety – Patti LaBelle on Her First- Ever Jazz Album: 'It Sounds More Beautiful Than I Ever Imagined' by A.D Amorosi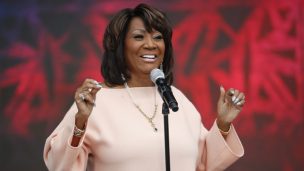 Powerhouse vocalist Patti LaBelle has been an R&B musical icon for so long (55 years since her debut single) that, even when she's veered into other entertainment territories and business opportunities, they have soul. "Now you know that's just how I roll," says LaBelle with a sly laugh from her Wynnewood home in the suburbs of her native Philadelphia.
From good-girl-group pop to wanton pre-disco funk (The Bluebelles trio, which eventually became LaBelle, the women behind "Lady Marmalade"), from her role as the silken matron of Gamble & Huff's "Sound of Philadelphia," to synth-pop goddess ("New Attitude"), from R&B balladeer to Broadway belter ("After Midnight" and "Fela!"), LaBelle has sung it and wrung every emotion from it. She's even recorded a holiday album, 2007's "Miss Patti's Christmas" (Def Soul Classics), which wound up as her last record until now.
There is only one sound that LaBelle has never recorded during this long career. She takes care of that on May 5 when she releases "Bel Hommage," a jazz covers album executive produced by her ex-husband Armstead Edwards ("he's known me and my voice for over 30 years, so why not?" she says of the musical marriage) on a new label (GPE Records) she co-owns with their son and her manager, Zuri Edwards of Edwards Entertainment. Read Entire Artice Here
---
Please send any questions or comments to TradeVine@ActorsReporter.com
---
And, remember, you heard it through The TradeVine.
---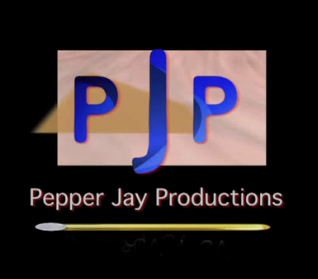 The TradeVine is a weekly article on Actors Reporter, a channel on the Actors Podcast Network, a Pepper Jay Production.