The TradeVine – Entertainment Trade Article Highlights – May 4th, 2018
Welcome to the TradeVine whose purpose is to encourage the entertainment industry to read their trades: Variety, Backstage, Hollywood Reporter, etc. Enjoy learning about your industry.
Each Friday, The TradeVine seeks out a few of the informative trade articles you may have missed. Please visit the trade, itself, for the entire article.

---
Backstage – How to Make the Most of Your Pre-College Summer Training Program, By Tom Morin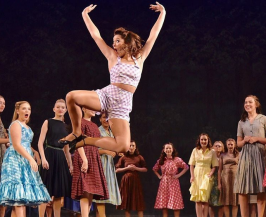 Summer is soon to be here! You've worked hard this year to keep up your grades, prepare for the ACT/SAT, go on college visits, study and train, and perform as much as possible. As you are putting together your performing arts college list and preparing for auditions, you may have decided to dedicate your summer to training in a pre-college acting or musical theater program. If you have, you're about to have the summer of a lifetime.
Whether you're super excited about the program or nervous to be away from home, your pre-college summer program will go by fast, so use the following tips to make the most of it.
1. Try everything.
You might be asked to try something in class that's outside your comfort zone. You might be asked to volunteer for a cabaret. You might be asked to perform in a master class. Don't hold back. Don't wait to dive in. Don't be afraid to try something new. Don't fight notes or adjustments given to you. Pre-college summer programs are short and the experience will be over before you know it, so say "Yes!" to every new learning and performance opportunity presented. Read Entire Artice Here
---
The Hollywood Reporter – Meet the 25 Players Who Can Actually Get an Independent Movie Made, By Scott Roxborough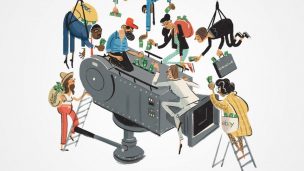 These key financiers, from Megan Ellison to Len Blavatnik to Charles D. King, have the taste, savvy and, most important, the money to say yes to a film project — and really mean it.
Even before scandal brought down Harvey Weinstein, the days when he ruled the Croisette — and by extension the independent film business — were long gone. The Weinstein Co. chief (and before that, co-founder of Miramax Films) pioneered a business model for buying and selling films that prevailed for decades, largely consisting of offloading foreign rights in presales that would help guarantee bank loans for movies, many driven by a host of stars who had more sway abroad than in North America.
But shifts in the market — the rise of studio-sized franchises; the digital disruption by Netflix and Amazon; the dominance of superhero tentpoles to the exclusion of character-driven dramas; and the collapse of the home entertainment business — all meant that Weinstein's crown had begun to teeter even before he was ejected from the kingdom he once ruled. The models he created "are still around," says Gabrielle Stewart, managing director of British sales outfit HanWay. But they aren't "new and avant-garde." Read Entire Artice Here
---
Variety – 'Beauty and the Beast' Producers Leave Disney for Universal Deal, By Dave McNary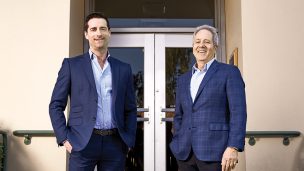 Universal Pictures has entered into a first-look production agreement with "Beauty and the Beast" producers David Hoberman, Todd Lieberman, and Mandeville Films.
The duo, whose credits include "Wonder," "The Fighter," "Stronger," "The Proposal," and "The Muppets," have been at Disney under a first-look deal for 20 years.
The announcement was made Thursday by Peter Cramer, president of production at Universal Pictures.
"David and Todd are high quality storytellers with commercial sensibilities and deep relationships throughout the industry," said Cramer. "We are thrilled to welcome them and their team at Mandeville to the Universal family and look forward to a great creative partnership."
Hoberman said, "Disney has been an incredible journey for me, working both as an executive and producer for the last 32 years. I have great admiration for everyone I've worked with over the years and Todd and I have loved the process of making movies there. We are excited to be moving to Universal as it has been a studio I've had great respect for. Donna and Peter are a formidable team and we are so thrilled to have the opportunity to call Universal our new home in Todd's and my next chapter." Read Entire Artice Here
---
Please send any questions or comments to TradeVine@ActorsReporter.com
---
And, remember, you heard it through The TradeVine.
---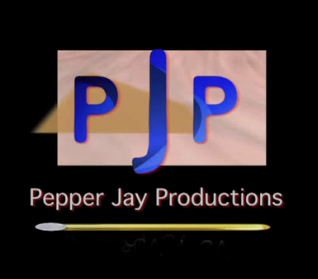 The TradeVine is a weekly article on Actors Reporter, a channel on the Actors Podcast Network, a Pepper Jay Production.