The TradeVine – Entertainment Trade Article Highlights – May 3rd, 2019
Welcome to the TradeVine whose purpose is to encourage the entertainment industry to read their trades: Variety, Backstage, Hollywood Reporter, etc. Enjoy learning about your industry.
Each Friday, The TradeVine seeks out a few of the informative trade articles you may have missed. Please visit the trade, itself, for the entire article.

---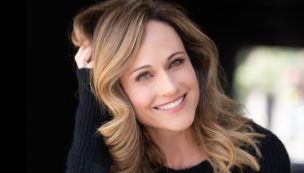 Backstage – Hollywood Is Like a Bad Boyfriend—But Don't Dump Him Yet, By Nikki DeLoach

The following Career Dispatches essay was written by Nikki DeLoach, previously of MTV's "Awkward" and who can currently be seen starring in the Hallmark Hall of Fame movie "Love Takes Flight."
Be prepared.
Be the hardest working person in the room.
Stay humble.
Don't take rejection personally.
Have fun.
Throw your sides in the trash after an audition.
Be kind to the crew, not just to those above the line.
Protect your artistic self.
Get in class.
Keep going.
Don't give up.
NEVER give up! Read Entire Article Here
---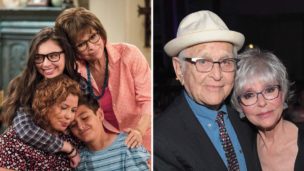 The Hollywood Reporter – Norman Lear and Rita Moreno on 'One Day at a Time' and the Agony of Death By Data at Netflix, By Norman Lear, Rita Moreno

Netflix announced March 14, that 'One Day at a Time' would not return after three seasons on the streamer; Producer Norman Lear and star Rita Moreno.
Two icons weigh in on how their sitcom reboot became a victim of the streaming algorithm: "There's a lesson here."
Yes, of course we're disappointed that Netflix canceled One Day at a Time. And we fully understand that unless you're the evening news, eventually your show is over and you're on to "next." But if "over" and "next" were connected by a hammock, it would be considered living in the moment, which is where we find ourselves now. As elder statespeople of a business that continues to evolve, we find ourselves struggling to understand the irony of living at a time of supposed transparency — you can find anything on the internet — yet we have no understanding of the data that ultimately led to the cancellation of our beloved show. Read Entire Article Here
---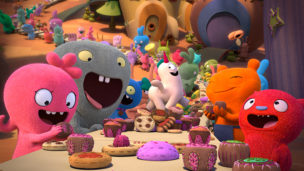 Variety – Film Review: 'UglyDolls', By Owen Gleiberman

An impish dance-pop fairy tale that feels like 'Trolls Lite' uses the Ugly Dolls to salute the power of being your beautiful ugly — individual — self.
In "UglyDolls," an air-popped animated musical fairy tale about learning to embrace the ugly — that is, ordinary (that is, extraordinary) — specimen most of us are, the title plush toys are monochromatic fuzzy-felt factory rejects who get tossed off the assembly line for one reason or another. Each has a flaw that fails to meet the corporate standards of eye-pleasing symmetry and cuddliness. Moxy (voiced by Kelly Clarkson), the movie's heroine, is a rambunctious blob of pinkness whose problem is her teeth (she's got three, unevenly spaced, with a prominent gap). Ox (Blake Shelton), a rabbity green customer, has an X where his left eye should be — though at least he's meant to have another eye. Ugly Dog (Pitbull), a cyclops canine mascot, has one glaring yellow peeper at the center of his forehead. And Wage, voiced by Wanda Sykes, sports two ungainly lower incisors, an homage, I assume, to the gargoyle voiced by Sykes on Disney Junior's "Vampirina." Read Entire Article Here
---
Please send any questions or comments to Pepper@ActorsReporter.com
---
And, remember, you heard it through The TradeVine.
---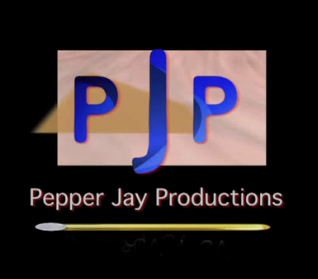 The TradeVine is a weekly article on Actors Reporter, a channel on the Actors Podcast Network, a Pepper Jay Production.