The TradeVine – Entertainment Trade Article Highlights – May 31, 2019
Welcome to the TradeVine whose purpose is to encourage the entertainment industry to read their trades: Variety, Backstage, Hollywood Reporter, etc. Enjoy learning about your industry.
Each Friday, The TradeVine seeks out a few of the informative trade articles you may have missed. Please visit the trade, itself, for the entire article.

---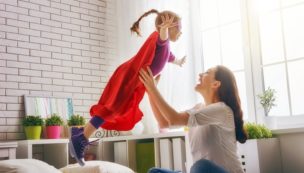 Backstage – 5 Dos and Don'ts for Parents of Child Actors, By Jackie Reid

When you first start bringing your child to auditions, it can be hard to know exactly how everything works and what's expected of you. You want to do all you can to make the opportunity as successful as possible for your child, while also following the etiquette of a casting director's office.
You don't want to do anything that will hurt your child's chances of getting the job, but you also don't want to feel uncomfortable with what needs to be done or how to go about doing it. Here are some audition tips for novice parents and some refreshers for parents who are already in the business.
Don't be too pushy.
When you go to a casting director's office, you can be sure that whoever is working in the waiting room or facilitating the audition outside the audition room will be reporting back on all your behavior. Listening at the door to eavesdrop on the session, asking questions about your child's performance when they leave the room, or bombarding the casting director with questions about how it went after the audition are all huge red flags for casting. These things make it appear that you're the dreaded "stage parent" who is more interested in the business for themselves than for the child. Read Entire Article Here
---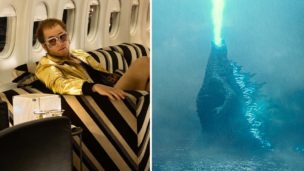 The Hollywood Reporter Box Office Preview: 'Godzilla' Eyeing $50M-Plus, 'Rocketman' to Fly to $20M, By Mia Galuppo

'Rocketman' (left), 'Godzilla: King of the Monsters'
Meanwhile, the Universal and Blumhouse horror pic 'Ma' is anticipating a $20 million bow.
The summer box office is now in full swing, featuring this weekend's face-off between a kaiju and a rock star.
Legendary and Warner Bros.' Godzilla: King of the Monsters is tracking for a bow in the $50 million-$55 million range across 3,600 theaters, according to those with access to early surveys.
Vera Farmiga, Kyle Chandler and Millie Bobbie Brown star as a family in the movie that will see Godzilla collide with Mothra, Rodan and King Ghidorah. The large supporting ensemble includes Bradley Whitford, Ziyi Zhang, Ken Watanabe, Thomas Middleditch, Sally Hawkins and O'Shea Jackson Jr.
Michael Dougherty directed the latest installment in Legendary's mega-monster series, which includes 2014's Godzilla from Gareth Edwards and 2017's Kong: Skull Island. While some box office observes believe King of the Monsters' launch could reach as high as $70 million, its opening weekend is likely to come in below that of the other installments' debuts — Godzilla had a massive bow of $93.2 million (unadjusted for inflation), while Kong: Skull Island earned $61 million stateside. Read Entire Article Here
---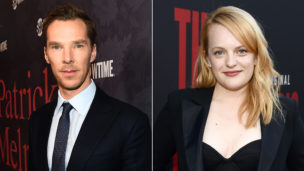 Variety – Netflix Buys 'Power of the Dog' Starring Benedict Cumberbatch, Elisabeth Moss, By Dave McNary

Netflix has acquired worldwide rights to the upcoming movie "The Power of the Dog," starring Benedict Cumberbatch and Elisabeth Moss.
The streaming giant bought "The Power of the Dog" from See-Saw Films' in house sales arm Cross City Films. Variety first reported on the project earlier this month and Cross City Films launched sales at the Cannes Film Festival.
Netflix will release the film in 2021 on Netflix and in theaters. Transmission Films will be releasing theatrically in Australia and New Zealand. The deal excludes United Kingdom free TV rights, which are retained by BBC Films.
Jane Campion directed the movie, adapted from the Thomas Savage 1967 novel of the same name. It follows wealthy Montana brothers, who are two sides of one coin. Cumberbatch portrays a man who is stolid, fastidious and gentle, while his brother is graceful, brilliant and cruel. They are joint owners of the biggest ranch in the Montana valley. When Cumberbatch's character secretly marries a local widow, portrayed by Moss, his brother wages a sadistic, relentless war to destroy her by using her effeminate son as a pawn. Read Entire Article Here
---
Please send any questions or comments to Pepper@ActorsReporter.com
---
And, remember, you heard it through The TradeVine.
---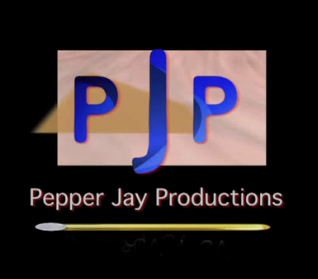 The TradeVine is a weekly article on Actors Reporter, a channel on the Actors Podcast Network, a Pepper Jay Production.