The TradeVine – Entertainment Trade Article Highlights – May 25th, 2018
Welcome to the TradeVine whose purpose is to encourage the entertainment industry to read their trades: Variety, Backstage, Hollywood Reporter, etc. Enjoy learning about your industry.
Each Friday, The TradeVine seeks out a few of the informative trade articles you may have missed. Please visit the trade, itself, for the entire article.

---
Backstage – When You Approach Acting Like an Entrepreneur, Your Chances Increase
By Jennifer Rudolph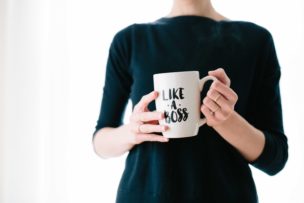 So here you are in the big city having just graduated from a training program, college or university, or having just made the decision to be an actor. It's time to start auditioning for primetime and film, right? Wrong!
Auditions are incredibly hard to come by and casting directors lean toward calling in those they know and trust or actors via agents and managers they have strong relationships with. You quickly learn this is a business built on relationships. Talent is important but there isn't a way for talent to get noticed without being able to get in front of the players.
Sure, there are some people who just "get discovered" and suddenly "make it," but those occurrences are very rare. So let's get down to the nitty-gritty about how it all really works.
First and foremost, you must think of yourself as a small business/product and apply business principles to breaking in. Every actor is an entrepreneur and must amass "sales" and "relationships" on their own before an "investor" will come along and take you to the next level. Read Entire Artice Here
---
The Hollywood Reporter – TV's Arms Race for Talent Is Blowing Up Traditional Studio Deals
By Bryn Elise Sandberg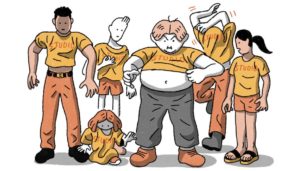 With deep-pocketed Netflix poaching hitmakers Shonda Rhimes and Ryan Murphy with nine-figure paydays, rivals are "going bats— crazy" and leveraging their broad assets to secure creators amid "insane" bidding wars.
"The Shonda deal was a shot across the bow, and the Ryan Murphy deal was a punch in the face."
That's one business affairs executive's assessment of the way Netflix dramatically disrupted the overall deals market with back-to-back nine-figure pacts for two of TV's top creators. Now traditional studios are left scrambling — looking at their tentpole players and asking, "How do we keep them?" The mad rush for talent has not only forced studios to abandon the one-size-fits-all broadcast-focused pacts that defined the business ("Now they come in all shapes and sizes," says CBS TV Studios' David Stapf), but it also has driven up prices, particularly for showrunners with multiple series on the air. "It's the most competitive overall deal market I've ever seen," says UTA's Dan Erlij. Read Entire Artice Here
---
Variety – Box Office: 'Incredibles 2' Tracking for Supercharged $140 Million Opening
By Dave McNary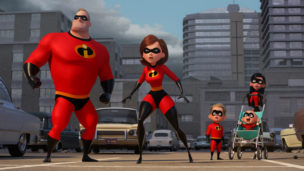 Disney-Pixar's "Incredibles 2" is heading for a supercharged opening weekend of at least $140 million in North America.
Early tracking released on Thursday showed that unaided awareness was at 30% and total awareness was at an impressive 96%, with "definite interest" at 61%. "Incredibles 2" was the first choice among 13% of those surveyed.
Disney's new distribution chief Cathleen Taff noted last month at CinemaCon that the teaser trailer for "Incredibles 2" was the most-watched animated teaser ever, with more than 113 million views in the first 24 hours.
The sequel picks up right after the 2004 original, with Craig T. Nelson returning as the voice of Bob Parr, Holly Hunter as Elastigirl, and Samuel L. Jackson as Frozone. Brad Bird, who voices fashion designer Edna Mode, is back to direct. New additions to the voice cast include Bob Odenkirk, Catherine Keener, Sophia Bush, and Isabella Rossellini. Read Entire Artice Here
---
Please send any questions or comments to TradeVine@ActorsReporter.com
---
And, remember, you heard it through The TradeVine.
---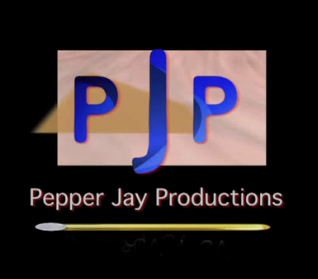 The TradeVine is a weekly article on Actors Reporter, a channel on the Actors Podcast Network, a Pepper Jay Production.