The TradeVine – Entertainment Trade Article Highlights May 19th
Welcome to the TradeVine whose purpose is to encourage the entertainment industry to read their trades: Variety, Backstage, Hollywood Reporter, etc. Enjoy learning about your industry.
Each Friday, The TradeVine seeks out a few of the informative trade articles you may have missed. Please visit the trade, itself, for the entire article.

---
Backstage – Stop Getting Hysterical in Auditions, Please, by Ken Kaissar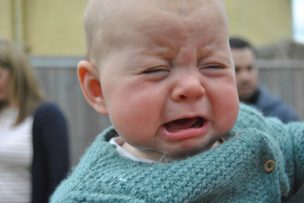 When I coach actors in preparation for an audition, the most common mistake I find is indulgence in unnecessary emotion, which then becomes disruptive to the performance. Years ago when I assisted at auditions, I would routinely watch actors enter the room, introduce themselves in a very smooth and professional manner, and proceed to launch into an angry tirade culminating in predictable tears.
One time an actor got so worked up that he kicked his shoe right off his foot and launched it to the ceiling where it left a scuff mark. At that point, the director ceased evaluating his performance and wondered if she would be held responsible for paying to have the scuff mark cleaned off.
After sitting through several auditions like these, one director even asked if I would kindly stop sending in "these lunatics" who were using acting as an outlet for their emotional dysfunction. Granted, the director was frustrated and blowing off steam in an unproductive way, but actors can learn from this snide remark.
Let's face it—actors love showcasing emotion. They think an audition is a chance to prove that they can feel. But directors already know you can feel; you're human, aren't you? What they want to know is can you act. Nothing is less interesting to watch—and more annoying, for that matter—than naked emotion abstracted from action.
Think about it. When you see a grown adult freaking out loudly on the subway, are you compelled to empathize or do you assume the person is having a psychotic episode and get as far away as possible? If you see an adult desperately searching for a lost child, aren't you more compelled to get involved? That's what you want from the director in an audition: engagement, empathy, and a vested interest in the narrative. Emotion won't necessarily achieve that. But honest and committed action will get 'em every single time. Read Entire Artice Here
---
The Hollywood Reporter – Tonys Actor Roundtable: 5 Nominees on Spitting Food, Managing Pain and Making Magic 8 Times a Week, by Scott Feinberg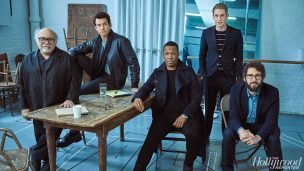 Danny DeVito, Josh Groban, Corey Hawkins, Andy Karl and Ben Platt sit down for a wide-ranging conversation about life on Broadway.
For the fourth year in a row, The Hollywood Reporter paid a visit to New York to chat with a group of Tony-nominated performers about their journeys to and experiences on Broadway. A year after "the Hamiltonys," the Great White Way is less in the forefront of the national conversation, but make no mistake about it: plenty of other great shows (plays and musicals, originals and revivals) have moved into the neighborhood, driven by their own top-tier talent (of all ages and levels of experience, more than a few direct from Hollywood).
On May 8, THR convened a gathering at Highline Stages in the Meatpacking District with the legendary screen star Danny DeVito, 72, who's playing Gregory Solomon, a chatty 90-year-old Yiddish antiques dealer who finds himself in the middle of a family squabble in 1968 New York, in the play The Price; multi-platinum recording artist Josh Groban, 36, who's playing Pierre, a stout Russian aristocrat experiencing an existential crisis in 1812 Moscow, in the musical Natasha, Pierre & the Great Comet of 1812; fast-rising film and TV actor Corey Hawkins, 28, who's playing Paul, a con-man who convinces high society that he's Sidney Poitier's son in 1990 New York, in the play Six Degrees of Separation; theater favorite and Law & Order: SVU alum Andy Karl, 43, who's playing Phil Connors, a jaded weatherman who winds up living the same day over and over again, in the musical Groundhog Day; and Pitch Perfect supporting actor-turned-Broadway breakout Ben Platt, 23, who's playing Evan Hansen, an anxiety-riddled loner of a high school student who gets caught up in a web of lies, in the musical Dear Evan Hansen. Read Entire Artice Here
---
Variety – Cannes Film Review: 'Barbara' by Jay Weissberg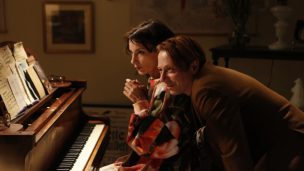 Jeanne Balibar's uncanny performance as French chanteuse Barbara anchors this fan-targeted film that plumbs the unsettled space between performing and being the protagonist in a bio-pic.
While her star continues to shine brightly in France 20 years after her death, the singer Barbara remains a lesser-known artist in other parts of Europe, not to mention on the other side of the pond. Presumably the producers of "Barbara" knew that and won't be expecting brisk sales even with the opening slot in Cannes' Un Certain Regard. Designed as a sort of meta-film in which Jeanne Balibar (refreshingly unaffected) is an actress playing Barbara in a film made by an obsessed director — Mathieu Amalric doing double duty as actor and director — the movie lightly plumbs that dangerously unsettled space between performing and literally being the protagonist in a biopic. "Barbara" is also a tribute to the singer's prodigious talent and her undiminished emotional pull, but will struggle to find ticket buyers beyond her Francophone fan base.
It's hard to find a singer outside of France to compare to Barbara: in her heyday, from the 1960s up until her premature death in 1997, she was a performer whose songs uncannily put words to the deeply personal emotional states of her listeners. Her diction was perfect, the clarity of her voice pure, tender, almost fragile and yet absolutely sure of itself. She would sing of love found or broken, of childhood memories, death, even of brotherhood: it's claimed her hit "Göttingen" was fundamental in putting to bed post-war French-German tensions. In the 1980s she boldly worked to counter the stigma of AIDS, and her song "Sid'amour à mort" became a sort of anthem for activists. Her slight frame invariably dressed in black, matching heavily made-up eyes boldly set in her pale, aquiline face, Barbara was adored by her fans and many who worked with her – just this year Gérard Depardieu, a one-time collaborator who waxes lyrical about their friendship, has been on-stage performing his homage, "Depardieu chante Barbara." Read Entire Artice Here
---
Please send any questions or comments to TradeVine@ActorsReporter.com
---
And, remember, you heard it through The TradeVine.
---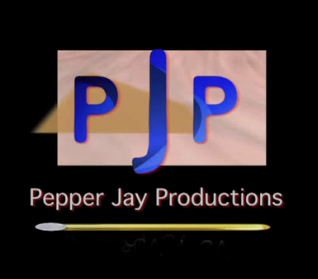 The TradeVine is a weekly article on Actors Reporter, a channel on the Actors Podcast Network, a Pepper Jay Production.